DEFENDING CHAMPION WORK ALL WEEK HEADS FRIDAY'S STOLL KEENON OGDEN PHOENIX • LOVELY MARIA TO SHOOT FOR RARE ASHLAND/SPINSTER DOUBLE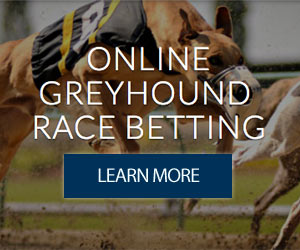 • REDDAM/O'NEILL LOOK TO EXTEND HOT STREAK WITH GOMO IN FRIDAY'S DARLEY ALCIBIADES • GALLOPING OUT • PROSPECTIVE FALL STARS WEEKEND STAKES FIELDS
DEFENDING CHAMPION WORK ALL WEEK HEADS FRIDAY'S STOLL KEENON OGDEN PHOENIX
Midwest Thoroughbreds' champion Work All Week will attempt to become the seventh back-to-back winner of the Stoll Keenon Ogden Phoenix (G3) on Friday, opening day of the Fall Meet, when he faces 11 rivals in the 163rd running of the $250,000 race at six furlongs on the main track.
The Stoll Keenon Ogden Phoenix, a "Win and You're In" race for the $1.5 million TwinSpires Breeders' Cup Sprint (G1) to be run at Keeneland on Oct. 31, will go as the eighth race on Friday's 10-race opening-day program with a 4:57 p.m. (ET) post time. First post time Friday is 1:05 p.m.
Trained by Roger Brueggemann, Work All Week took last year's Stoll Keenon Ogden Phoenix by a length under Florent Geroux, who will be back aboard Friday. Work All Week used that victory as a springboard to success in the Xpressbet Breeders' Cup Sprint at Santa Anita that wrapped up divisional honors as the nation's top sprinter.
Following his Breeders' Cup victory, Work All Week was off more than six months before resurfacing with a runner-up finish in the Aristides (G3) at Churchill Downs in May and then ran second in the Smile Sprint (G2) at Gulfstream Park in July. He enters Friday's race off a stakes victory at Mountaineer.
Work All Week will break from post position 12 in a field that also includes NYRA.com King's Bishop (G1) winner Runhappy.
Owned by James McIngvale and trained by Maria Borell, Runhappy burst onto the national scene with a 4-length victory in the King's Bishop on Aug. 29 at Saratoga. A winner of four of five races, Runhappy will be ridden by Hall of Famer Edgar Prado and break from post position one. Prado, who ranks seventh all time at Keeneland with 38 stakes victories, won the 2011 renewal of this race on Hoofit (NZ). The field for the Stoll Keenon Ogden Phoenix with rider and weight is as follows from the rail out: Runhappy (Prado, 122 pounds), Gentlemen's Bet (Robby Albarado, 120), Barbados (Luis Saez, 120), Holy Boss (Ricardo Santana Jr., 120), Sharp Sensation (Jose Ortiz, 120), Nates Mineshaft (Rafael Mojica Jr., 120), A. P. Indian (Daniel Centeno, 122), Alsvid (Chris Landeros, 122), Fast Anna (Channing Hill, 120), Bump Start (Paco Lopez, 122), Waco (Eric Cancel, 120) and Work All Week (Geroux, 122).
LOVELY MARIA TO SHOOT FOR RARE ASHLAND/SPINSTER DOUBLE
Brereton Jones' Lovely Maria will attempt to join rare company Sunday when she makes an expected start in the 60th running of the $500,000 Juddmonte Spinster (G1). Trained by Larry Jones, Lovely Maria took Keeneland's marquee race for 3-year-old fillies in the spring by winning the Central Bank Ashland (G1) by 3¼ lengths. That victory served as a springboard to victory in the Longines Kentucky Oaks (G1), making Lovely Maria the first filly to complete that double since Silverbulletday in 1999.
On Sunday, she will try to become the fifth filly to add the Juddmonte Spinster to an Ashland victory. That double was accomplished most recently by Emollient in 2013. The others have been Take Charge Lady (2002), Optimistic Gal (1976) and Doubledogdare (1956).
"She got here yesterday afternoon and shipped well," Larry Jones said of the daughter of Majesticperfection, who worked a bullet five furlongs in 1:00.80 Sunday before leaving Delaware Park. Since winning the Kentucky Oaks, Lovely Maria has run twice with a fifth-place finish in the Delaware Oaks (G3) and a sixth-place finish in the Alabama (G1). Before dismissing her chances Sunday in her first start against older horses, Jones offered a word of caution.
"Sometimes what is on the past performances don't tell the whole story," Jones said.
"In the Delaware Oaks, she had a wide trip and I know the Kentucky Oaks winner is supposed to overcome that," he said. "But we had a virus go through the barn and she came back covered in mucus. I didn't think she ran that badly. She was giving the winner (Calamity Kate) six pounds and Peace and War, who won the Alcibiades last year, was second.
"They ran a fifth of a second off the track record and then those two fillies finished second and third in the Cotillion (G1) so they showed they are legitimate horses." In the Alabama, "she made a move and then got tired," Jones said. "The mile and a quarter may be a little too far for her."
The Juddmonte Spinster is run at 1 1/8 miles, the same distance as the Kentucky Oaks and the $2 million Longines Breeders' Cup Distaff (G1) that will be run here Oct. 30. The Juddmonte Spinster is a "Win and You're In" race for the Distaff.
Jones has one other filly already earmarked for the Distaff in Fletcher and Carolyn Gray's I'm a Chatterbox, winner of the Cotillion in her most recent start. She is scheduled to arrive at Keeneland Wednesday and train up to the Breeders' Cup.
REDDAM/O'NEILL LOOK TO EXTEND HOT STREAK WITH GOMO IN FRIDAY'S DARLEY ALCIBIADES
Trainer Doug O'Neill already has one 2-year-old Breeders' Cup bound with Paul Reddam's Nyquist, winner of last Saturday's FrontRunner (G1) at Santa Anita. The team could pick up two more this weekend, beginning with Gomo in Friday's 64th running of the $400,000 Darley Alcibiades (G1).
Never worse than third in four career starts, Gomo arrived at Keeneland Saturday under the care of O'Neill assistant Jack Sisterson.
"Doug and Mr. Reddam are flying in with (jockey) Mario (Gutierrez)," Sisterson said of the traveling crew that will then head to New York for Hopeful (G1) winner Ralis' appearance in Saturday's Foxwoods Champagne (G1). The FrontRunner and the Champagne both are "Win and You're In" races for the $2 million Sentient Jet Breeders' Cup Juvenile (G1) to be run here Oct. 31.
The Darley Alcibiades is a Win and You're In for the $2 million 14 Hands Winery Breeders' Cup Juvenile Fillies (G1) to be run here Oct. 31. Friday's race marks a return to dirt for Gomo. "We have always felt she would be better going long on the dirt," Sisterson said of the daughter of Uncle Mo.
"Her first race, she was inside and pressured all the way. The reason she ran on the grass the next time was because at that time of year (late June), Santa Anita does not write any two-turn races on dirt for 2-year-olds." Following the 5¼-length grass victory, Gomo returned to dirt and ran second in the Sorrento (G2) at Del Mar behind Pretty N Cool.
Gomo enters the Darley Alcibiades off a third-place finish in the Del Mar Juvenile Fillies Turf.
"It wasn't a question of whether she was better on dirt or grass," Sisterson said. "Mr. Reddam also had Land Over Sea for the Del Mar Debutante (G1) and also last week's Chandelier (G1) and he didn't want to run both in the same race. She trains well on the dirt and had a good work (1:00.60 for five furlongs at Santa Anita last Friday) before we left."
GALLOPING OUT Winchell Thoroughbreds' champion Untapable worked a half-mile over a sealed track early Tuesday morning in :49.20 in preparation for Sunday's Juddmonte Spinster (G1). Fractions for the move were :13.60 and :25.60. Trained by Steve Asmussen, Untapable will be making her Keeneland debut Sunday. Also working early Tuesday for Asmussen were Jerry Durant's Holy Boss and Winchell Thoroughbreds' Just Wicked. Holy Boss, winner of the Amsterdam (G2) at Saratoga, worked a half-mile in :49.60 with fractions of :13.60 and :25.20 for Friday's Stoll Keenon Ogden Phoenix (G3). Just Wicked, winner of the Adirondack (G2) at Saratoga, worked a half-mile in :49.80 for Friday's Darley Alcibiades (G1).
PROSPECTIVE FALL STARS WEEKEND STAKES FIELDS The Oct. 2-4 opening weekend of Keeneland's Fall Meet features nine graded stakes, including seven Breeders' Cup "Win and You're In" races. Click here for the Fall Stars microsite on Keeneland.com for information about the contenders and more.
Entries for the $400,000 Darley Alcibiades (G1) and $250,000 Stoll Keenon Ogden Phoenix (G3) were drawn today. Here is the list of stakes probable starters for the remainder of the Fall Stars Weekend stakes as compiled by Racing Secretary Ben Huffman and Stakes Coordinator Allison DeLuca:
SATURDAY, OCT. 3 (Entries taken Wednesday) $1,000,000 SHADWELL TURF MILE (G1) (Win and You're In Mile Division): Probable: Dutch Connection (GB), Grand Arch, Grand Tito, Heart to Heart, Jack Milton, Kelinni (IRE), King Kressa, Seek Again, Smarty's Echo, The Pizza Man, War Envoy. Possible: Reload. $500,000 CLAIBORNE BREEDERS' FUTURITY (G1) (Win and You're In Juvenile Division): Probable: Bandwith, Brody's Cause, Conquest Twister, Exaggerator, Gametown, Hawkbill, Rated R Superstar, Sticksstatelydude, Threefiveindia, Uncle Jerry, Uncle Vinny, Wild Man. Possible: Discreetness, Pinnacle Peak, Sheikh of Sheikhs. $400,000 FIRST LADY (G1): Probable: Crowley's Law (GB), Easter (IRE), Jealous Cat, Kiss Moon, Outstanding (IRE), She's Not Here, Sky Treasure, Solid Appeal, Tepin. Possible: Filimbi, Tango Time (IRE). $250,000 THOROUGHBRED CLUB OF AMERICA (G2) (Win and You're In Filly and Mare Sprint Division): Probable: Brown Eyed Mary, Fioretti, Judy the Beauty, Leigh Court, Spelling Again, Sweet Whiskey, Uzziel. Possible: You Bought Her. $150,000 WOODFORD PRESENTED BY KEENELAND SELECT (G3): Probable: Billy Two Hats, Bobby's Kitten, Cyclogenisis, Forest Elf, Hogy, Holy Lute, Marchman, Mongolian Saturday, Obsidian Splendor, Something Extra, Speechify, Stacked Deck, Summation Time, Sylven Park, The Great War. Possible: Channel Marker, Pure Sensation, Sharp Sensation.
SUNDAY, OCT. 4 (Entries taken Thursday) $500,000 JUDDMONTE SPINSTER (G1) (Win and You're In Distaff Division): Probable: Diva's Diamond, Frivolous, Got Lucky, Lovely Maria, Tiz Windy, Untapable, Yahilwa. Possible: Mei Ling. $250,000 DIXIANA BOURBON (G3) (Win and You're In Juvenile Turf Division): Probable: Airoforce, Expected Ruler, Finnegan (IRE), Hot Ore, Hunter O'Riley, Runaway King, Sallisaw, Surgical Strike, Tequila Joe, Unbridled Daddy, Uncle Brennie. Possible: Camelot Kitten, Sheikh of Sheikhs.