• AGELESS, LADY SHIPMAN TOP DEEP FIELD FOR FRIDAY'S BUFFALO TRACE FRANKLIN COUNTY • QUEEN ELIZABETH II CHALLENGE CUP PRESENTED BY LANE'S END HOPEFUL HER EMMYNENCY EASY FILLY TO CHEER FOR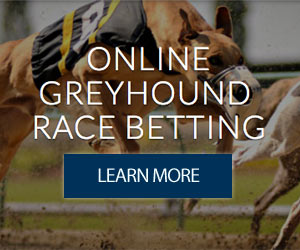 • SENTIERO ITALIA TAKES IMPRESSIVE RECORD INTO QE II • AGELESS LOOKS TO FOLLOW 2014 PATH TO BREEDERS' CUP TURF SPRINT • WORK TAB • STAKES PROBABLES
AGELESS, LADY SHIPMAN TOP DEEP FIELD FOR FRIDAY'S BUFFALO TRACE FRANKLIN COUNTY
Lael Stables' Ageless, winner of Woodbine's Royal North (G3) in her most recent start, and Ranlo Investment's Lady Shipman, winner of four consecutive stakes by a combined 13¾ lengths, head a field of nine fillies and mares entered Tuesday for Friday's 19th running of the $100,000 Buffalo Trace Franklin County at 5½ furlongs on the turf.
The race is carded as the ninth race on Friday's 10-race program with post time of 5:30 p.m. ET. First post time is 1:05 p.m.
Trained by Arnaud Delacour, Ageless was second in this race last year to Friday rival Free as a Bird. Following that race, Ageless ran fourth against males in the Breeders' Cup Turf Sprint (G1) at Santa Anita, the only time in the past two years she has not finished in the top three.
Julien Leparoux, who has ridden Ageless in her past seven starts as well as in a victory in the 2014 Giant's Causeway here, has the call Friday and will break from post position five.
Lady Shipman has won eight of her past nine starts for trainer Kathleen O'Connell. The 3-year-old daughter of Midshipman has handled older rivals in the Klassy Briefcase at Monmouth and Saratoga's Smart 'N Fancy during her current win streak, all at the 5½-furlong distance.
Eduardo Nunez has the mount on Lady Shipman, who will break from post position four.
In the Smart N Fancy, Lady Shipman defeated Free as a Bird by 2¾ lengths. Owned by Elizabeth Valando and trained by Ian Wilkes, Free as Bird will be ridden by Joe Bravo and break from post position six. She will attempt to join Ayrial Delight (1998-1999) as the only repeat winner of the Buffalo Trace Franklin County.
Adding depth to the field is Richies Sweetheart, winner of last month's Turf Amazon at Parx. Owned by Richard Ravin, Patricia's Hope and trainer Larry Rivelli, Richies Sweetheart made the Turf Amazon her second stakes victory of 2015. Fifth in the Buffalo Trace last year, Richies Sweetheart will break from post position one and be ridden by E.T. Baird.
The field for the Buffalo Trace Franklin County with riders and weight from the rail out is: Richies Sweetheart (Baird, 124 pounds), Sweet Nkosi (Huber Villa-Gomez, 120), Fleet Encounter (Jose Valdivia Jr., 120), Lady Shipman (Nunez, 122), Ageless (Leparoux, 124), Free as a Bird (Bravo, 120), Ekati's Phaeton (Florent Geroux, 118), Elusive Holiday (Brian Hernandez Jr., 118) and Shrinking Violet (Kent Desormeaux, 122).
QUEEN ELIZABETH II CHALLENGE CUP HOPEFUL HER EMMYNENCY EASY FILLY TO CHEER FOR
A year ago, trainer Mike Stidham was thinking Breeders' Cup with Dawn and Ike Thrash's Her Emmynency.
"She had just won the Surfer Girl at Santa Anita and had a good work, but the next afternoon she started having diarrhea and we had to rush her to a clinic," Stidham said. "It was a crazy deal. Colitis can kill a horse and the first 24 hours are critical, but she was fine after a few days. She has not had a problem since. We got lucky with it."
Fast forward a year later and Her Emmynency is at Keeneland readying for a run in Saturday's $500,000 Queen Elizabeth II Challenge Cup (G1) Presented Lane's End.
"We gave her five months off at the farm before we even thought about training and then another three months," Stidham said of Her Emmynency, a daughter of Successful Appeal who won in her return to the races in June at Arlington Park.
Off that start, Stidham took her to Del Mar, where she ran sixth in the San Clemente (G2) and second in the Del Mar Oaks (G1).
"The San Clemente … they ran that the opening weekend there when they got a lot of rain," Stidham said. "The course was really soggy and it was unlike her not to show her speed. We didn't really know what to think.
"In the Oaks, she ran her typical race and has continued to train nicely. She had a nice breeze on the turf yesterday (a half-mile in :51.60) and (jockey) Florent (Geroux) was pleased with how she handled the course."
Entries for the Queen Elizabeth II Challenge Cup Presented by Lane's End will be taken Wednesday.
Her Emmynency can help make amends for a disappointing opening weekend for Stidham in stakes action. Leigh Court finished eighth in Saturday's Thoroughbred Club of America (G2) and Tequila Joe was eighth in Sunday's Dixiana Bourbon (G3).
"It was the first time Leigh Court had caught a drying out, muddy track, so if there is an excuse for her, it was probably like she did not care for the going," Stidham said of the mare, who is owned by Speedway Stable. "We had been planning for the Breeders' Cup (Filly & Mare Sprint-G1), but we are not so sure now."
Jerry and Ronald Frankel's Tequila Joe may be pre-entered in the $1 million Breeders' Cup Juvenile Turf (G1).
"I don't know if he will get in because he only has the maiden win and didn't make any money Sunday," Stidham said. "Victor (Espinoza) was going to swing wide with him at the top of the stretch but four horses fanned wide so he had to duck back to the inside and was running up on heels all through the stretch."
SENTIERO ITALIA TAKES IMPRESSIVE RECORD INTO QE II
Godolphin Racing's Sentiero Italia, a two-time Grade 2 winner this year, is set to bid for her first Grade 1 victory in Saturday's 32nd running of the $500,000 Queen Elizabeth II Challenge Cup Presented by Lane's End.
"One of the great things about her (is) she's probably as good mentally as she's been on the track," racing manager Jimmy Bell said about the 3-year-old Medaglia d'Oro filly trained by Kiaran McLaughlin. "We're very hopeful, very optimistic and very happy to be here."
Unraced at 2, Sentiero Italia has won four of her six races, including the Aug. 14 Maker's Mark Lake Placid (G2) at Saratoga and the Sept. 12 Sands Point (G2) at Belmont, and has earned $621,100. She was favored in those two stakes, both run at 1 1/8 miles, the same distance as Saturday's race. Sands Point runner-up Blond Me (IRE) and third-place finisher Miss Temple City also are among the QE II invitees.
Prior to those performances, Sentiero Italia was fourth after a wide trip in the July 14 Belmont Oaks Invitational (G1). The winner of that race was the undefeated Lady Eli.
That record earned Sentiero Italia, a half-sister to Godolphin's Grade 1 winner Ashkal Way (IRE), an invitation to the QE II. Bell wants to take it one race at a time, however, before considering whether the filly might compete during the Breeders' Cup World Championships here at the end of the month.
"That would be a circle on anybody's calendar to have a prestigious Grade 1 like that," he said about Saturday's race. "I think she's deserving of it. I think she's got the class to be that type. We're just very hopeful. Those are some live prospects for us."
McLaughlin won the QE II in 2008 with Alwajeeha.
AGELESS LOOKS TO FOLLOW 2014 PATH TO BREEDERS' CUP TURF SPRINT
A sharp runner-up finish in last year's Buffalo Trace Franklin County by Ageless persuaded Lael Stables and trainer Arnaud Delacour to take a cross-country trip to Santa Anita for the Breeders' Cup World Championships.
The mare showed her connections it was the right move as she finished fourth against males in the $1 million Breeders' Cup Turf Sprint (G1), beaten less than a length.
Delacour has the Successful Appeal mare on a similar course this fall, beginning with a start in Friday's Buffalo Trace Franklin County.
"She had an easy breeze (Monday) just to stretch her legs," Delacour said of the :51.40 main track breeze.
Ageless enters Friday's race off a second consecutive victory in the Royal North (G3) at Woodbine.
"The only difference between last year and this is that we skipped the Presque Isle Downs Masters (G2)," Delacour said. "We decided to pass on that as she would have been giving a lot of weight and we wanted to come in here with a fresh horse."
Should she run well Friday, a cross-country trip will not be necessary for another Breeders' Cup run as this year's Championships will be here Oct. 30-31.
"I hope so," Delacour said when asked if another Breeders' Cup run was in the cards. Coolmore Lexington (G3) winner Divining Rod, who finished third behind American Pharoah in the Xpressbet.com Preakness (G1), is getting some time off, according to Delacour.
"He is on the farm and getting a break. He has had a long campaign," said Delacour, who trains the son of Tapit for Lael. "I am not going to do anything with him until January. He may get one start at Gulfstream and then come here."
WORK TAB
Trainer Mark Casse worked a pair of 2-year-olds together on the fast main track Tuesday morning with designs on Breeders' Cup races on Oct. 30. After the renovation break, Catch a Glimpse and Conquest Daddyo covered five furlongs in 1:01 and 1:01.60, respectively.
Catch a Glimpse, winner of the Natalma (G2) at Woodbine on Sept. 12, is owned by Gary Barber, Michael James Ambler and Windways Farm. The City Zip filly earned a spot in the $1 million Breeders' Cup Juvenile Fillies Turf (G1) with that victory.
Conquest Stables' Conquest Daddyo won the Summer Stakes (G2) at Woodbine on the same day as the Natalma. The Scat Daddy colt earned a berth in the $1 million Breeders' Cup Juvenile Turf (G1) by virtue of the Woodbine victory. …
Working on a firm turf course for trainer Wesley Ward were Breeders' Cup Turf Sprint (G1) hopefuls Undrafted and Green Mask.
Wes Welker and Sol Kumin's Undrafted, a 5-year-old Purim gelding who won the Diamond Jubilee (G1) at Royal Ascot in June, covered five furlongs in 1:01.60 while working in company with Grade 1 winner Sunset Glow. Green Mask, a 4-year-old stakes-winning Mizzen Mast gelding owned by Abdullah Saeed Almaddah, breezed five furlongs in 1:00.80 while working in company with stakes winner The Great War.
STAKES PROBABLES
Here is the list of probable starters for the following week's stakes as compiled by Racing Secretary Ben Huffman and Stakes Coordinator Allison DeLuca: THURSDAY, Oct. 15 (Entries taken Sunday) $100,000 SYCAMORE (G3) Probable: Charming Kitten, Divine Oath, Holiday Star, Market Outlook, Patrioticandproud, Thatcher Street, Xtra Luck. SATURDAY, Oct. 17 (Entries taken Wednesday, Oct. 14) $250,000 LEXUS RAVEN RUN (G2) Probable: Ahh Chocolate, Bar of Gold, Hot City Girl, Kathballu, Miss Ella, Paid Up Subscriber, Sarah Sis, Super Majesty. SUNDAY, Oct. 18 (Entries taken Thursday, Oct. 15) $125,000 ROOD & RIDDLE DOWAGER (G3) Probable: Ceisteach (IRE), Honey Lake, Kitten's Point, Lady of Gold, Naples Gold.