• KENTUCKY DERBY FAVORITE NYQUIST WORKS FIVE FURLONGS IN 1:02.60 • CATCH A GLIMPSE EXITS APPALACHIAN VICTORY IN GOOD SHAPE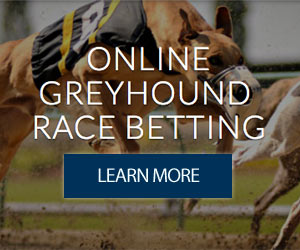 • BROWN HAS TURF RUNNERS READY FOR GRADE 1 COMPETITION • PROBABLE ENTRANTS FOR UPCOMING STAKES • SPRING MEET LEADERS
KENTUCKY DERBY FAVORITE NYQUIST WORKS FIVE FURLONGS IN 1:02.60
Reddam Racing's undefeated Nyquist began his serious preparation for the $2 million Kentucky Derby Presented by Yum! Brands (G1) by working five furlongs in 1:02.60 over a fast track on a mild Friday morning at Keeneland.
With regular exercise rider Jonny Garcia aboard, Nyquist backtracked to the half-mile pole alongside a pony and then jogged around to the sixteenth pole, where he broke away from the pony.
Keeneland clockers caught Nyquist in fractions of :12.60, :24.80, :37.20, 1:02.60 and out six furlongs in 1:17.20 for the final segments of the morning's activity. (Click here to watch a video of the work.)
It was the first of three scheduled works at Keeneland for Nyquist, a son of Uncle Mo, before he moves to Churchill Downs the weekend before the May 7 Derby.
"We were very happy with the work," trainer Doug O'Neill said. "Jonny got him nice and settled and he actually went a mile. He got his first half in around a minute and the last half right at :50.
He was stretching out good and straight as an arrow. We are all very happy with the breeze." Nyquist is expected to work the next two Fridays, moves anticipated to be similar to today.
"This is what we do at home a lot of the time," O'Neill said. "He has enough natural speed that we are not looking to add any speed and we will continue with the maintenance."
The champion 2-year-old male of 2015, Nyquist extended his undefeated streak to seven with a victory in the Xpressbet.com Florida Derby (G1) on April 2. He arrived at Keeneland the next day, and O'Neill made his first trip to Keeneland this spring to see his stable star on Wednesday.
"The crew here did a wonderful job," O'Neill said. "Every morning we comment on how blessed we are to be around a champion like him."
Working after the break was Reddam's Land Over Sea. Winner of the Fair Grounds Oaks (G2) and headed to the May 6 Kentucky Oaks (G1), Land Over Sea worked five furlongs in 1:02.80 with fractions of :13, :25.60, :37.40 and out six furlongs in 1:17.20. (Click here to watch a video of the work.)
"She looks great," O'Neill said about the daughter of Bellamy Road. "She worked well. She was eager the first part of it, but Jonny got her to settle."
Also working for O'Neill before the break were Hopeful (G1) winner Ralis and El Camino Real Derby (G3) winner Frank Conversation.
Ralis, fifth in the Horseshoe Casino Cincinnati Spiral (G3) in his most recent start April 2 at Turfway Park, worked five furlongs in company in 1:04.60. Frank Conversation, seventh in the UAE Derby (G2) on March 26, worked three furlongs in :39.60. Both horses are owned by Reddam.
O'Neill said Ralis, a colt by Square Eddie, is being pointed to the $250,000 Pat Day Mile (G3) on May 7 at Churchill with Frank Conversation, a son of Quality Road, scheduled to run the same day in the $300,000 American Turf (G2) at 1 1/16 miles.
Prior to Land Over Sea's work, O'Neill sent out Dixiana Elkhorn (G2) probable entrant Royal Albert Hall (GB), who worked five furlongs in 1:03.40. A winner of his most recent start March 25 at Santa Anita, the 4-year-old by Royal Applause (GB) is owned by the partnership of Steven Keh, Scott Knight, Mike Ryan and Westside Rentals.com.
CATCH A GLIMPSE EXITS APPALACHIAN VICTORY IN GOOD SHAPE
Gary Barber, Michael Ambler and Windways Farm's Catch a Glimpse exited her three-quarter length victory in Thursday's Appalachian (G3) Presented by Japan Racing Association in good order, according to assistant trainer David Carroll.
"She is bright eyed and bushy-tailed this morning," Carroll said. "In the two weeks I have been around her, she seems to be bigger and stronger."
Trained by Mark Casse, the 2015 Canadian Horse of the Year remained undefeated on the turf with her fifth victory.
"She tends to pull up when she gets to the front, but she was strong in the gallop-out yesterday," Carroll said. "There is still plenty left in the tank."
Next up for Catch a Glimpse likely will be the $150,000 Edgewood (G3) at 1 1/16 miles on May 6 at Churchill Downs.
"If she does go in the Edgewood, I would guess she would stay over here and then go to Churchill a few days before," Carroll said. "She likes it a little quieter."
Third-place finisher Outsider Art, owned by breeders Martha and Del Pettigrew, also came out of the race well and is nominated to the Edgewood.
BROWN HAS TURF RUNNERS READY FOR GRADE 1 COMPETITION
On Friday morning, for the first time during Keeneland's Spring Meet, trainer Chad Brown was at Keeneland to watch his horses train. This afternoon, he will send out Ken and Sarah Ramsey's Shining Copper in the Maker's 46 Mile (G1). Tomorrow, he runs Sheep Pond Partners and Bradley Thoroughbreds' Dacita (CHI) and Martin S. Schwartz Racing's Wekeela (FR) in the Coolmore Jenny Wiley (G1), which he won last year with Ball Dancing.
The Maker's 46 Mile represents the second start of 2016 for Shining Copper, who is coming off a second-place finish in the Gulfstream Park Turf Handicap (G1) on Feb. 6.
"We tried to cut him back in distance a little bit," Brown said about the 6-year-old gelding by Aragorn (IRE) claimed by the Ramseys for $62,500 nearly a year ago at Churchill Downs. "This horse is training really well, narrowly beaten in a Grade 1 last time out. It seemed like a good spot."
Last October at Keeneland, Shining Copper turned in a memorable performance in the Breeders' Cup Turf (G1). He charged to a 19½-length lead over his rivals before finishing 11th behind the winner, Found.
"He was the pacemaker for that race (for stablemate Big Blue Kitten, who was third in that race and was named the 2015 champion turf male)," Brown said. "Now he has the chance to go for a Grade 1 in his own right, and he deserves a chance. He's a nice horse."
Also returning to Keeneland is Dacita, a 5-year-old Scat Daddy mare who was ninth to stablemate Stephanie's Kitten in the Breeders' Cup Filly and Mare Turf (G1) in October.
"The turf was very soft that day," Brown said. "We're hoping the dry conditions forecasted all week and a firm turf course on Saturday will lead to a better performance here. She's coming off a nice race in The Very One (G3 at Gulfstream on March 5) as a prep, so I expect her to run well."
The Coolmore Jenny Wiley marks the North American debut for Wekeela, who won a Group 3 race and was second in a Group 1 race last year in France.
"I've been extremely impressed with how this horse is training," Brown said, adding he thinks the 4-year-old daughter of Hurricane Run (IRE) will like the firm turf. "She came over highly regarded and from what I've seen in the mornings so far, that's warranted."
Owner Schwartz has had success at Keeneland with imports. His six stakes wins here include the 2005 Bewitch (G3) with Angara (GB), 2006 Appalachian with Lady of Venice (FR) and 2006 First Lady (G2) with Gorella (FR).
Another runner in Brown's Keeneland string is Toyota Blue Grass (G1) runner-up My Man Sam. The Trappe Shot colt will remain here for another four days until moving to Churchill Downs to continue training for the Kentucky Derby (G1) Presented by Yum! Brands.
SPRING MEET LEADERS Through April 14 (five days of racing)
Jockey Starts Wins 2nd 3rd Purses Luis Saez 30 10 1 2 $921,197 Javier Castellano 26 6 5 2 $396,437 Corey Lanerie 32 4 5 5 $554,906 Jose Lezcano 16 4 1 3 $215,512 Florent Geroux 23 3 1 7 $321,142 Albin Jimenez 16 2 2 2 $92,103 John Velazquez 11 2 2 1 $113,491 Joe Bravo 12 2 2 0 $322,491 Jesus Castanon 6 2 0 1 $31,589
Trainer Starts Wins 2nd 3rd Purses Wesley Ward 14 4 3 2 $263,711 Todd Pletcher 15 3 3 0 $300,120 Mark Casse 15 3 2 5 $207,550 Nick Zito 6 3 2 0 $97,278 Charles L. "Scooter" Dickey 4 2 2 0 $34,400 Bill Mott 10 2 1 1 $121,434 Mike Maker 11 2 0 1 $35,778 Michael Matz 5 2 0 1 $74,277 Jack Frost 2 2 0 0 $28,800
Owner............. Wins Augustin Stable (George Strawbridge Jr.) 2 Conquest Stables LLC (Ernie Semersky and Dory Newell) 2 Flying F Stables (Jack R. Frost) 2 Kenneth L. and Sarah K. Ramsey 2