Keeneland is both a racecourse with a thoroughbred horse-racing facility, sales complex and reference library. It is operated by the Keeneland Association Inc., a company built and opened in 1936 in Lexington, Kentucky. One might know it as a National Historic Landmark, dubbed by the Horseplayer association of North America in 2009, where it ranked first place in the top ten tracks list.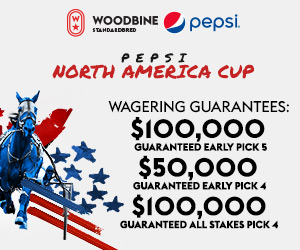 History of Keeneland
Keeneland was founded on 147 acres and started off as a non-profit racing auction under the ownership of Jack Keene. Keeneland saw itself as an integral part of the community. The money made by Keeneland was used to 'further the thoroughbred industry', and as a non-profit organization, Keeneland contributed to the surrounding community.
Like any other racecourse, races were held at Keeneland. Some of its notable races include the Blue Grass Stakes (G1), Ashland Stakes (G1), Turf Mile Stakes (G1), and the Breeder's Futurity (G1). The venue was so popular that it was used in the making of the Seabiscuit movie in 2003. Seabiscuit won a race that was widely talked about during those years.
Keeneland underwent renovations. The dirt surface was replaced with the propriety Polytrack surface. This would soon be changed back into a dirt surface in the year 2014. The year that followed saw Keeneland hosting its first ever Breeder's Cup that was won by American Pharaoh, who happens to be a Triple Crown winner.
After much skepticism about the facility and the Lexington's ability to host a big event, a newspaper reporter was thrilled to write about the success of the meet and how wrong he was about the potential of the event. The facility's spring and fall Meetings took place in April and October respectively. It included Grade l, Grade ll, Grade lll and non-graded stake races.
Keeneland's success was not limited to horse racing but their sales complex saw major growth in upcoming years. Part of its success could be attributed to the three annual horse auctions held in the months of January, September and November. January featured horses of all ages, September featured yearlings, and November featured breeding stock.
The brand continues to move forward in greatness through their two yearly-hosted races. The Keeneland race track is currently underway with fans flocking to the facility.
Directions and Transportation
The directions to Keeneland from Louisville, Cincinnati, Knoxville, Nashville, Huntington and Indianapolis are made available on the official site: www.keeneland.com/racing/parking.
Free shuttles (from the Grandstand) are made available to patrons using the free parking and tailgating. Other means of transport made available by Keeneland include Buses, Lextran and Colt trolleys (for a dollar a ride), drop off for taxis, and Ubers.
Keeneland Racetrack Schedule 2017
The 2017 Keeneland race track schedule is packed with horse racing and other forms of entertainment, which can all, be viewed on the official site: www.keeneland.com/calander/special-events.
The Spring Race is however underway and some major moments took place, such as the $1 million Toyota Blue Grass (G2), which is worth a hundred points a piece. The Spring Race started on Friday, April 7th and will continue until the end of the month, on April 28th 2017, to be exact.
Here is a full schedule for the remainder of the 2017 Spring Race. 2017 Spring Race Meeting
Friday, April 7, 2017 (All day) Saturday, April 8, 2017 (All day) Sunday, April 9, 2017 (All day) Wednesday, April 12, 2017 (All day) Thursday, April 13, 2017 (All day) Friday, April 14, 2017 (All day) Saturday, April 15, 2017 (All day) Wednesday, April 19, 2017 (All day) Thursday, April 20, 2017 (All day) Friday, April 21, 2017 (All day) Saturday, April 22, 2017 (All day) Sunday, April 23, 2017 (All day) Wednesday, April 26, 2017 (All day) Thursday, April 27, 2017 (All day) Friday, April 28, 2017 (All day)
Wagering
Information and suggestions on wagers at any Spring Race are made available at MyWinners. Browse the various blogs to get more insight on wagering.