Graham Motion, trainer of winner Daring Dancer (No. 2): "[Jockey] Alan [Garcia] said she never picked up the bridle [in the loss at Belmont, when fifth in the Wonder Again]. I honestly believe it had to be the soft ground. I was having kittens in the paddock here when it started to rain, because it held off all afternoon, but she was a different horse today. Right from the beginning today, she was on the bridle. Alan gave her beautiful ride and was very patient for her today."

"To come up here and be competitive with these guys, it's always somewhat of a concern. I feel like we have had a stronger group [of horses] than we've ever had, and we've started off with a good meet."

Alan Garcia, winning jockey aboard Daring Dancer (No. 2): "That was a very close race. Somebody had to win, [and] I was glad to win that race. She was comfortable all the way. Turning for home, I was looking for a hole, but I decided to move outside. She did it spectacularly."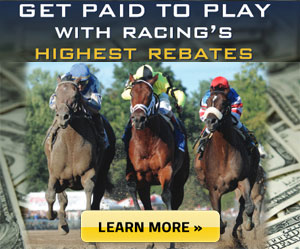 Michael Matz, trainer of runner-up A Little Bit Sassy (No. 7): "She relaxed good today. I thought she had enough speed; I didn't know how much speed [Daring Kathy] had, but I thought [jockey Luis Saez] rode good. He waited as long as he would want to, hoping he could get a jump on the other horse. He just didn't get enough. [Daring Dancer] is a nice filly, I think."
Luis Saez, jockey aboard runner-up A Little Bit Sassy (No. 7): "I had no excuse. She was running very comfortably in the clear all the way. When we came into the stretch, I had a lot of horse, but the last furlong the winner came on. I saw the horse coming and I had to ride hard. We just got beat. She ran great today."