• Champion Will Take Charge, aiming for G1 Whitney, posts early morning workout • Ulanbator breezes for G2 Jim Dandy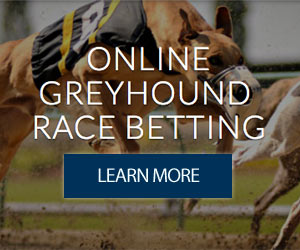 • Harpoon takes aim at Thursday's $100,000 Quick Call • Gyarmati considering G2 Amsterdam with Noble Moon; Sweet Reason remains on target for G1 Test • Stopchargingmaria exits breakthrough score in G1 CCA Oaks in great shape • Bruce Brown continues turf sprint tradition at Spa with Spring to the Sky o Novice steeplechase champ returns in Thursday's Jonathan Kiser
SARATOGA SPRINGS, N.Y. - At 5:30 a.m. Monday, 2013 Champion Three-Year-Old Colt Will Take Charge turned in what likely will be his penultimate work for the Grade 1, $1.5 million Whitney on August 2, breezing five furlongs in 1:01.02 on the Oklahoma dirt training track.
Back at his office later on, Hall of Fame trainer D. Wayne Lukas couldn't have been in better form talking about his top horse, starting straight and then planting his tongue firmly in his cheek and letting fly.
"I took him out to breeze a little bit; he looked good," Lukas said. "Actually, he was three-legged lame. He didn't eat up last night. He's got a temperature. And I think he's got the hives, but I think I'm going to run him."
Asked for greater detail about the work, Lukas said to round up the usual suspects of answers.
"What do you expect? You can use any superlatives you want," he said. "Have you ever interviewed a trainer that said he didn't work well? If he works too fast, one little bit too quick: 'Easy.' That's the first line. If he goes too slow, it's: 'Just a maintenance work. That's what I expected. That's what I wanted him to do.'"
Will Take Charge is turning out to be an iron horse. He's run five times this year in top company, winning the Grade 2 Oaklawn Handicap and finishing second in three Grade 1's - the Donn, Santa Anita and Stephen Foster handicaps. His lone finish out of the exacta came when he finished sixth in the Grade 2 Alysheba on May 2 at Churchill Downs.
Asked about the historic Whitney, in which Will Take Charge will face Palace Malice among other top older horses in the country, Lukas said, "Look, we're the champion. We don't give a damn who shows up. Bring 'em on. You can't dodge them; they're all going to show up. Line 'em up. Let's see what we've got. There's no place to hide in Saratoga."
* * *
Grade 3 Matt Winn runner-up Ulanbator tuned up for Saturday's Grade 2, $600,000 Jim Dandy with a half-mile breeze over the main track this morning.
Going out in trainer Ian Wilkes' second set under regular rider Julien Leparoux, the 3-year-old Offlee Wild colt was timed in 48.02 seconds, seventh-fastest of 58 horses.
It was the third work at Saratoga for owner Mary Ann Charleston's Ulanbator, including a bullet five furlongs in 1:01.11 on the Oklahoma training track June 30. He also went a half in 49.04 seconds on July 15.
"It was perfect," Wilkes said. "He ran not long ago and we had a live work last weekend. This was just something to let him stretch his legs and gallop out strong. He's doing well, so that's all I was looking for."
Ulanbator has one win in seven lifetime starts, a maiden victory over older horses on March 20 at Gulfstream Park. Since then he finished third in an optional claiming allowance on May 3 and second by two lengths to Tapiture in the Matt Winn, both at Churchill Downs.
Most recently, Ulanbator ran third behind Jim Dandy candidate Kid Cruz in the Grade 3 Dwyer at Belmont Park on July 5, beaten 5 ¼ lengths after stumbling at the start.
"Don't take anything away from the winner; we got beat," Wilkes said. "He did lose a hind shoe in the race and sort of flattened out after that. But, he's an improving horse and getting better each time."
Also pointing for the 1 1/8-mile Jim Dandy, Saratoga's traditional hometown prep for the Grade 1, $1.25 million Travers on Aug. 23, are Belmont Stakes winner Tonalist, Grade 1 TwinSpires.com Wood Memorial winner Wicked Strong and Easy Goer runner-up Legend. The Jim Dandy lost a top contender in multiple Grade 3 winner Samraat, who came out of a July 19 work at Saratoga with a stress fracture in his right shin and is done for the year.
* * *
Trainer Todd Pletcher's Harpoon will look to break through in the $100,000 Quick Call on Thursday at Saratoga Race Course.
The 5 ½-furlong Quick Call, a turf sprint for 3-year-olds, will be the shortest Harpoon has run since his debut, which came last summer on closing day at the Spa. The son of Tapit flashed ability while in Florida this past winter, taking a maiden race by 5 ¼ lengths at Gulfstream Park and finishing second by a nose in the Grade 3 Sam F. Davis at Tampa Bay Downs. Harpoon turned in two subsequent disappointing performances when back in New York for the Grade 3 Gotham and Grade 1 TwinSpires.com Wood Memorial at Aqueduct, which prompted Pletcher to try turf for the first time with the gray/roan colt on June 1 at Belmont Park.
In his turf debut, Harpoon lagged behind a dawdling early pace and could only manage to pick off a few horses in the stretch to finish seventh. He found himself much closer to the pace in his second turf start when he finished third in a seven-furlong optional claimer at Belmont.
"He's a horse that's frustrated us and we're trying to figure out what his niche is," said Pletcher. "I think there's more talent there and we just haven't been able to get it." The Quick Call will be a significant turnback in distance for Harpoon, but Pletcher believes his colt may get a favorable setup.
"There's a lot of speed in the race, so he should be able to come from off the pace," said Pletcher. "It's a small field, so we're taking a shot. He's shown hints of having talent and we thought his sprint on the turf last time was good."
Harpoon, 7-2 on the morning line, will be ridden by Javier Castellano from post 2. Also entered in the Quick Call are Pure Sensation (3-1), Escapist (8-1), Good Bye Greg (4-1), Favorite Tale (5-2), Glacken Too (12-1) and Choctaw Chuck (15-1).
* * *
Trainer Leah Gyarmati said Monday morning that Noble Moon, unraced since finishing sixth in the Grade 1 TwinSpires.com Wood Memorial on April 5, may make his return on Saturday at Saratoga.
Gyarmati is considering the Grade 2, $200,000 Amsterdam at 6 ½ furlongs for Noble Moon's comeback race, rather than the nine-furlong Jim Dandy the same day.
"We're thinking of the Amsterdam; we'll see," she said. "He has had off and on chronic foot problems. We've given him all the time to get things in line; the question will be is the Amsterdam the right place to come back off this kind of layoff. It's going to depend on exactly how he's doing and who's going in there."
Impressive winner of the Grade 2 Jerome at a mile and 70 yards to kick off his 3-year-old campaign, Noble Moon saved ground to the quarter pole but wound up 8 ¾ lengths behind victorious Wicked Strong in the Wood.
His most recent published work came July 13, a six-furlong move in 1:15.37 on Belmont Park's main track.
"I would like to do some little blowout before [the Amsterdam] if that's what we end up doing. If we don't end up going in that spot, I'll probably breeze on that day," Gyarmati said. "He's a nice horse; he has talent. He's a big, thick horse so you have to be careful. He goes through different stages, and you have to work around it."
Gyarmati said multiple Grade 1-winning filly Sweet Reason emerged from Sunday's five-furlong work at Saratoga in good shape. The 3-year-old daughter of Street Sense breezed in 59.36 seconds, the fastest of 36 horses.
"She's really turned a corner this year with her breezes," she said. "She's never been this kind of work horse and now every time she works she's been right there. She's just growing up."
Sweet Reason is expected to make her next start in the Grade 1, $500,000 Test at Saratoga on Aug. 2. She captured the Grade 1 Spinaway at the same seven furlongs here last summer, and most recently won the Grade 1 TVG Acorn on June 7 at Belmont.
"She's just doing better and she's happier," Gyarmati said. "She loves it here, so that should be a good sign for August 2, we hope."
* * *
Stopchargingmaria became a Grade 1 winner for trainer Todd Pletcher and owner Mike Repole with a dominant five-length score in the Coaching Club American Oaks on Sunday at Saratoga Race Course. She will now target the Grade 1, $600,000 Alabama on August 16.
The Pletcher trainee began her year with a pair of disappointing performances, a fifth-place finish in the Grade 2 Davona Dale at Gulfstream Park and a fourth-place finish in the Grade 3 Fantasy at Oaklawn Park, but took a noticeable step forward once her home base shifted to Saratoga.
"I told [owner] Mike [Repole] that this filly has never trained better than she has here in the last month," said Pletcher. "She seems to really like Saratoga. She has been training much more powerfully than she did this winter, so we expected a big effort from her."
The revitalized Stopchargingmaria came out of the race in fine fettle, according to Pletcher.
"She came out of the race really well," said Pletcher. "Anytime you win a Grade 1 at Saratoga it's very satisfying. With a filly like that, that had multiple graded stakes wins but not a Grade 1, it was a breakthrough performance to that highest echelon."
* * *
For the second straight year, trainer Bruce Brown won an opening-weekend turf sprint stakes, this time taking the $100,000 Lucky Coin with 5-year-old Spring to the Sky.
Last year, Brown won the $100,000 Fiddlers Patriot with Strong Impact, with Spring to the Sky finishing last of nine. In the Lucky Coin, Spring to the Sky won by three-quarters of a length, with Strong Impact, who now races for David Jacobson after being claimed off Brown for $80,000 out of a half-length win in an optional claimer in May at Belmont, finishing third. Spring to the Sky was second in that optional claimer, beaten a half-length by Strong Impact.
Following that race, Spring to the Sky was ninth in the Grade 3 Jaipur on June 7 at Belmont before leading from start to finish when taking an optional claimer by 2 ¾ lengths on June 29.
"[The Lucky Coin] was the first time he has won two races in a row," said Brown. "That's always been his thing: he'll run a big race, and then it knocks him out or something happens. It wasn't quite his fault. He'd run a big race, and then we'd put him in over his head. But this shows he's in form and he's getting better. The fact he can put in two good efforts in a row is a good thing."
Alone or in partnership, Spring to the Sky's owner Anthony McCarthy has raced horses since 2008 but had never posed for a winner's circle photo with one of his horses until yesterday.
"The owner, Anthony McCarthy, he's from Saratoga," said Brown. "He's won a dozen races or so, but he's never been in the winner's circle for any of his horses. He lived in Europe, but he finally moved back, so that was the first time he was in the winner's circle with one of his horses."
Spring to the Sky now will be pointed toward the $100,000 Troy on August 13. Like the Lucky Coin, the Troy is a 5 ½-furlong turf dash.
* * *
Bill Pape's Bluegrass Summer, the reigning novice steeplechase champion, returns to the races Thursday against a full field of contenders for the $75,000 Jonathan Kiser Novice Stakes at 2 1/16 miles over national fences. Post time is 12:25 p.m.
Trained by Hall of Famer Jonathan Sheppard, Bluegrass Summer won an optional allowance at Saratoga last year and will be making his first start since finishing fourth in the AFLAC Supreme Hurdle last November. He will be coupled in the wagering with Anne Pape's Fog Island, who is trained by Richard Valentine and will be ridden by Robbie Walsh. Valentine also entered Gil Johnston's Awesome Pearl.
Jack Fisher entered Schoodic, last year's 3-year-old champion. The homebred Tiznow gelding fell from the unbeaten ranks over fences when third in the Marcellus Frost. Reigning champion jockey Paddy Young has the mount.
Willie McCarthy, the current leading jockey, has the mount on Top Striker, who opened the year with a victory in the Carolina Cup on March 29. He subsequently finished third in the Queen's Cup MPC 'Chase near Charlotte on April 26. Trainer Arch Kingsley Jr. tightened Top Striker with a third on the Belmont Park turf on July 4.
Saratoga will be the proving ground for several imported hurdlers including the Irish-bred Saint Jerome; Gmac, who made his U.S. debut with an allowance hurdle in May, and Bob Le Beau, an Irish hurdler who will be making his first 2014 start under Jack Doyle. Bob Le Beau will be coupled in the wagering with Kingdom.
Completing the field are Tempt Me Alex, winner of the Iroquois Steeplechase's Bright Hour Stakes, and Sporty, third in the Bright Hour.