• Slumber Looms Large in Muniz • Stanford, Divine Oath and Red Rifle Ship Well for Pletcher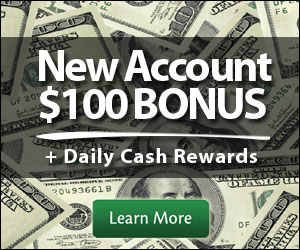 • Lovely Maria Likely for Ashland • Grade I-winning Turf Mare La Tia Retired
SLUMBER LOOMS LARGE IN MUNIZ
The powerful stable of trainer Chad Brown invades Fair Grounds Race Course & Slots on Saturday afternoon with Michael Dubb, Sheep Pond Partners and Bethlehem Stables' Slumber, who is expected to vie for favoritism in the Grade II $300,000 Mervin H. Muniz, Jr. Memorial Handicap. Raced only 18 times, the 7-year-old son of Cacique exits one of the best performances of his career when losing a nose decision in the Grade I $300,000 Gulfstream Park Turf Handicap on Feb. 7 – only his second race for Brown after a private acquisition.
"He shipped in well and is in good shape," Brown said. "He's a horse I had run against on a few different occasions and I always thought he was a good-looking horse. The opportunity came up to purchase him and train him and we jumped at it. His first start didn't go so well and we learned a lot. We figured out a few things about him and he turned it around last time. We're hoping we can win on Saturday. Hopefully there's a Grade I out there with his name on it."
Previous to Brown, Slumber was under the care of Bill Mott, for whom he placed in two graded stakes in eight races over three seasons, including the Grade II $200,000 Pan American Stakes at Gulfstream Park in 2014. As a juvenile and sophomore, he was trained in England by Charlie Hills, consistently running well in Group company before making his final start for Hills when finishing fourth in the 2011 Grade I Hollywood Derby.
Interestingly, despite running mostly at marathon distances, his best performances have arguably been in shorter turf routes. In distances ranging from 1 1/16 miles to 1¼ miles since leaving Hills' care – including the Muniz's 1 1/8 miles – he has a record of 5-2-2-0. Alan Garcia is booked to ride.
STANFORD, DIVINE OATH AND RED RIFLE SHIP WELL FOR PLETCHER
The three Todd Pletcher-trained charges racing in Saturday's graded stakes – Stanford, Divine Oath and Red Rifle – have arrived at Fair Grounds Race Course & Slots and are no worse for the wear after shipping from their Florida base. With Pletcher assistant Adele Bellinger supervising them, the talented trio arrived around noon on Wednesday afternoon.
"They all shipped well and are ready to run," Bellinger said. "It's nice when you have horses ship well for you. Sometimes they can come off (the van) caked in sweat."
The first to compete on Saturday will be Let's Go Stable's Divine Oath in the Grade II $300,000 Mervin H. Muniz, Jr. Memorial Handicap. A bay son of Broken Vow, he exits a fifth-place finish in the Grade II $200,000 Mac Diarmida Stakes at Gulflstream Park on Feb. 21. Previous to that, he claimed three graded stakes during his sophomore season – including the Grade III $150,000 Kent Stakes last September in at Delaware Park at the Muniz's nine-furlong distance.
"The race seems to have come up nicely," Bellinger said. "I can't speak for Todd's exact thinking, but I would imagine it's a case of the right time and right distance for him."
Two races later on the card, in the Grade II $400,000 New Orleans Handicap, Twin Creeks Racing Stables' Red Rifle breaks from the rail. The son of Giant's Causeway was an even third in his 5-year-old seasonal debut in the Grade III $125,000 Mineshaft Handicap on Feb. 21 at Fair Grounds and was last a winner two races back when teaming up with jockey Florent Geroux, who rides all three of the Pletcher horses, in the Grade II $250,000 Hawthorne Gold Cup at Hawthorne Race Course in November.
"Hopefully we have a better trip this time, like when he won (at Hawthorne)," Bellinger said. "Both times he's shipped in well and doesn't really turn a hair. It'll be good to have Florent back on him."
In the day's main event, the Grade II $750,000 Louisiana Derby, Pletcher sends out Stanford for the powerhouse team of Stonestreet Stable and the Coolmore group of Michael Tabor, Susan Magnier and Derrick Smith. Despite only a quartet of tries, the $550,000 Barretts 2014 sale graduate and WinStar Farm-bred son of Malibu Moon is the only horse to race at the Derby's 1 1/8-miles distance this year. He did so last out in the $60,000 Islamorada Stakes at Gulfstream Park, where he finished second but was disqualified to last after racing erratically on the backstretch. Still, he earned a 95 Beyer Speed Figure for that effort – the highest last-out figure of any competitor in the nine-horse field.
"He's only run four times, but he was really impressive in his first race this year and ran well last time," Bellinger said. "I think he will continue to improve. He's still lightly raced. He has a lot of energy and enjoyed the track today. He briefly tried to dump me, but then he settled. You want to have a horse showing some (energy) like that.
"We're happy to have Florent riding," she continued. "He's always ridden well for us and knows the track."
Geroux has a history of teaming up with Pletcher for graded stakes glory. In addition to Red Rifle's Hawthorne Gold Cup, he was aboard Divine Oath when he won last year's Grade III $200,000 American Derby at Arlington International Racecourse in July. Their association got a kickstart in 2011 when Geroux guided Zayat Stables' Pletcher-trained Joe Vann to win the Grade III $300,000 Illinois Derby at Hawthorne.
LOVELY MARIA LIKELY FOR ASHLAND Though it was not unexpected, Brereton C. Jones' homebred Lovely Maria was not entered in Saturday's Grade II $400,000 Fair Grounds Oaks at Fair Grounds Race Course & Slots. Trained by Larry Jones, the daughter of Majesticperfection was a game second last out to stablemate and Oaks favorite I'm a Chatterbox in the Grade III $175,000 Rachel Alexandra Stakes on Feb. 21.
"She's going to Keeneland – that's the way it looks right now," Jones reported. "We'll enter in the Ashland."
Lovely Maria exits a sharp bullet work on Monday at Fair Grounds, negotiating five furlongs in :59.20 – one tick faster than I'm a Chatterbox that morning. The Grade I $500,000 Ashland Stakes is slated for Apr. 4.
GRADE I-WINNING TURF MARE LA TIA RETIRED
After five seasons and 24 starts, Salvador Hernandez's Grade I-winning homebred turf mare La Tia is retiring to become a broodmare. A 10-time winner, the 6-year-old Illinois-bred daughter of the Storm Cat stallion City Place won eight stakes races, including five graded events with her flashy front-running style. She was trained by Brian Williamson during her juvenile and sophomore campaigns and then by Williamson's former assistant Armando De La Cerda when he went out on his own in 2013 with the assistance of Hernandez. La Tia earned $1,023,326, and retires sound and is "in top shape," according to De La Cerda.
La Tia had been training well this winter over the Fair Grounds Race Course & Slots surface and had an eye on the Grade III $300,000 Churchill Downs Distaff Turf Mile on Kentucky Derby Day, but said date has been supplanted by a breeding rendezvous with top sire Candy Ride. She started once this year, a game second-place finish in the Grade II $200,000 Buena Vista Stakes at Santa Anita on Feb. 16 – her lone loss of five starts at a mile on any surface.
"She is the best horse I've ever been around and she means a lot to me," said De La Cerda, also a former assistant to Noel Hickey and Mike Stidham. "She is so fast and is a very sound and happy horse who gives 100% in every race. She is one of the best turf fillies in the country and has a great attitude. She could race another season (through 2015), but (Hernandez) would like to breed her. I would love to run her on Kentucky Derby Day to show everyone how good she is one more time, but she has nothing to prove. She's a Grade I winner and will make a great broodmare."
La Tia's marquee victory was in the Grade I $300,000 Matriarch last November over a grassy mile at Del Mar, where she easily bested her rivals by 1¼ lengths. Said victory capped a career season in which the emblazoned dark bay won four graded stakes over two different surfaces. Impressively, the daughter of the Sky Classic mare La Adelita – a producer of seven winners – won the Matriarch over that California course's famously firm footing one month after annexing the Grade III Athenia Stakes over very yielding turf at Belmont Park.
La Tia tried Grade I company three times, including a 1½-length loss when fourth in the 2014 Grade I $750,000 Beverly D. behind Grade/Group I winners Euro Charline, Stephanie's Kitten and Just the Judge – losing in the final strides after opening up by 2½ lengths at the top of the stretch. The latter two finishers would go on to repeat those placings in the Breeders' Cup Filly & Mare Turf.
"There was an offer to buy her from a Japanese interest, but it fell through," Hernandez said. "When that happened, I decided to turn her into a broodmare. I want to keep her and breed her to Candy Ride. She is done racing and has been a great racehorse. She is going to be a good momma."
According to De La Cerda, La Tia is scheduled to leave Fair Grounds for Lane's End Farm in Versailles, Kentucky, on Sunday afternoon. The multiple Illinois-bred champion retires with a record of 24-10-2-5, with 12 of those races – including six wins – at her home base of Arlington International Racecourse.