Jockey Jesus Rios One Away from 2000 Win Mark Rainbow 6 Carryover Jackpot at $153,087 for Friday's Twilight Card

HALLANDALE BEACH, FL – Her six-race winning streak snapped by a third-place finish on turf last time out, Pink Mama returned to the main track and winning form in a big way Thursday at Gulfstream Park, scoring an overpowering eight-length victory in the first race.

The diminutive 4-year-old filly broke alertly under Samy Camacho, stalked the pace along the backstretch, took over on the turn into the stretch under a hold, and drew off to complete six furlongs in a sharp 1:09.54 in the optional claiming event.

Prior to her recent loss, the first since being claimed by Juan Castro and trainer Gerald Bennett for $10,000 at Tampa Bay last December, Pink Mama had won six straight by a combined 31 ¼ lengths.

"She was training good up to this race. I think the turf course here, she wasn't getting a hold of it, and she got a bad break," said Bennett, whose filly included a Tampa Bay Downs turf triumph in her winnings streak. "We'll just go along with her, keep her sound, and keep her happy. She's a happy horse. She's got her mind in the right place, and we're glad she does."

Pink Mama's return to winning form certainly came at the right time for Bennett, who had gone winless with 40 starters during the Summer Meet. Prior to his uncharacteristic dry spell, Bennett finished the Spring Meet with a 23-percent strike rate and won the trainer's title at Tampa Bay Downs while maintaining a 22-percent rate.

In Thursday's sixth race, jockey Jesus Rios moved to within one win of the 2000-win mark with a hard-fought victory aboard Forever Taken ($11). The veteran rider has two mounts on Friday's card.

Rainbow 6 Carryover Jackpot at $153,087 for Friday's Twilight Card

The 20-cent Rainbow 6 went unsolved for the 12th straight racing day Thursday at Gulfstream Park, producing a carryover jackpot of $153,087 for Friday's 2:15 p.m. twilight card.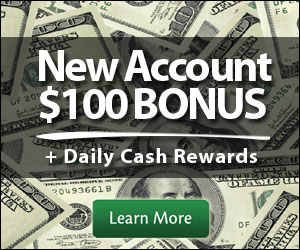 Multiple tickets with six winners were each worth $4,249.66.
The Rainbow 6 carryover jackpot is paid out only when there is a single unique ticket sold with all six winners. On days when there is no unique ticket sold, 70 percent of that day's pool goes back to those bettors holding tickets with the most winners while 30 percent is carried over to the jackpot pool.
The Rainbow 6 was last solved July 27 for a $436,076.38 jackpot.