• Fayeq gets G1 Travers work in early with half-mile breeze • Travers-bound Irap 'coming around at the right time' for O'Neill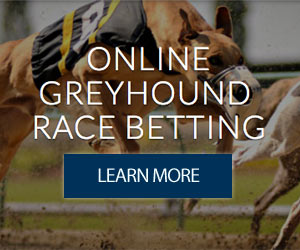 • Mott looks for Elate to move forward; Good Samaritan to work this weekend • Sadler's Joy on target for G1 Sword Dancer • Holy Helena in good order for G1 Alabama; Shaman Ghost to have procedure on throat Monday SARATOGA SPRINGS, N.Y. - Shadwell Stable's Fayeq is still on course to run in the Grade 1, $1.25 million Travers presented by NYRA Bets on August 26, trainer Kiaran McLaughlin said.
The Malibu Moon colt worked four furlongs in 48.89 seconds over the Oklahoma training track and responded well when changing leads, looking to build on his last race at Saratoga when he closed from off the pace, drawing off by 3 ½ lengths against allowance company.
"We moved up the work because of the rain," McLaughlin said. "It looks like rain is coming in the morning. It was a great work, 48 and change, and he switches leads perfect in the morning. We were hoping like last week with Luis Saez working him, he switched leads for him in the morning, and it can help him in the afternoon.
"I think he wants [to run] all day, if he'll switch leads it will certainly help," he added. "He didn't ever switch leads in the last race, he broke on his left and stayed the whole mile and an eighth on his left."
Fayeq finished third behind winner Timeline in his debut at Gulfstream after running six-wide on the turn for home before closing well in the stretch to miss second by a half-length to another Travers nominee, Grade 2 Jim Dandy runner-up Giuseppe the Great. Fayeq returned more than two months later and broke his maiden at Belmont Park before his start at Saratoga.
"He's a very nice horse, a beautiful horse, he's won his last two, and we feel like he's improving all the time, but it's a tough race," McLaughlin said. "We don't have any visions of us being the horse to beat or anything. We just feel that the race is a Grade 1, an important race, and with his pedigree we've got to take a chance. It's a big step up, but he's doing very well, and we feel like he's that tight whether he is yet or not."
Unlike the other entrants in the Travers, Shadwell and McLaughlin don't have much pressure bringing Fayeq to the paddock next Saturday. The chance to run in the historic race comes at the right time.
"Talking to Rick Nicholls at Shadwell, we just think it's an opportunity, and the risk-reward, it becomes a very, very important race to us if we happen to get lucky and win. It's a stallion-making race."
Takaful will be pointed to the Grade 1, $500,000 H. Allen Jerkens Memorial on the Mid-Summer Derby undercard. The Bernardini colt worked four furlongs in 50.88 seconds on Belmont Park's training track Thursday, and is primed to keep her streak alive after cutting back in distance and trying six furlongs, where he ran his best effort in a 5 ¼-length score against allowance foes at Saratoga on Opening Day, July 21.
"He worked this morning at Belmont in 50, and is doing well, he jogged this morning, because we know it's fast, and he's worked in fast, and he stays down there because he's tricky to train," McLaughlin said. "He'll come up maybe one day before, maybe two. He came up two days before and jogged last time."
Chester and Mary Broman's winning 2-year-old filly Pauseforthecause will be pointed towards next Friday's $200,000 Seeking the Ante after breaking her maiden by a half-length in her debut at 6 furlongs on August 4. The daughter of Giant's Causeway worked four furlongs in 49.33 seconds at the Oklahoma training track on Thursday morning, and will look to build off her first career start.
"It looks really tough," McLaughlin said. "There are some good ones out there, but we only have a few options. She was pretty green her first time out; got a little tired, so she'll improve, but what a tough group. I was surprised how tough they are." * * *
Reddam Racing's Irap continues to progress well at his Del Mar summer base as he bids for his third straight graded stakes win in the Grade 1 Travers, trainer Doug O'Neill said by phone Thursday morning.
A multiple stakes-placed maiden when he sprung a major upset in the Grade 2 Blue Grass in April, the bay colt by Tiznow has grown into a different horse ahead of the "Mid-Summer Derby," said O'Neill, putting together back-to-back Grade 3 victories since finishing a troubled 18th in the Grade 1 Kentucky Derby on May 6.
"He's always been a really physically mature horse, even at a young age, but the last three months or so, he's just really matured a ton mentally," said O'Neill. "And he had some foot bruises here and there and that's really turned around too. Knock on wood, his feet are really good right now and he's coming around at the right time."
Irap put himself on the 3-year-old division radar with his three-quarter-length victory in the Blue Grass at odds of 31-1, his eighth lifetime start, where he beat fellow Travers contenders McCraken, second last time out in the Haskell, and Tapwrit, winner of the Grade 1 Belmont Stakes in June.
Following his ill-fated trip in the Derby, the $300,000 2-year-old in training purchase posted a nose victory in the June 24 Ohio Derby over eventual Grade 1 Haskell winner Girvin and came back in the Indiana Derby on July 15 with a five-length win over next-out West Virginia Derby winner Colonelsdarktemper.
"He's been knocking heads with some good ones and if you can put your thumb over the [Kentucky] Derby, his form has been pretty consistent his whole career," said O'Neill. "There's tons of upside with a horse like him."
Irap, who worked six furlongs in 1:13.40 on August 11 at Del Mar, is slated to put in his final breeze for the Travers on Saturday, O'Neill said, and is scheduled to ship to Saratoga on Tuesday.
O'Neill and Reddam Racing will also be represented on Travers Day by Frank Conversation in the Grade 1, $1 million Sword Dancer. The Sword Dancer will be the second Spa appearance this summer for the 4-year-old Quality Road colt, who finished a dull sixth after he lost his tongue tie mid-race in the Grade 2 Bowling Green on July 29, said the trainer.
"He had a tongue tie come off somewhere between the starting gate and the finish line," O'Neill said. "When he came back to get unsaddled, Mario [Gutierrez] said he just wasn't getting good air out there and my assistant noticed there was no tongue tie on him. It was just a freakish thing. He came out of it physically sound, it's just that that's a big part of his equipment, so we'll hope for a little better luck this time."
The team will also send Ann Arbor Eddie, recent runner-up in the Real Good Deal at Del Mar, to face Grade 1 company for the first time in the H. Allen Jerkens Memorial, and 2-year-old filly Cause We Are Loyal, who broke her maiden by 8 ¼ lengths on July 15 at Los Alamitos and will square off against New York-bred stakes company in the Seeking the Ante on New York Showcase Day on August 25.
* * *
Looking to rebound off a second-place finish in the Grade 1 Coaching Club American Oaks on July 23 to multiple grades stakes winner Abel Tasman, Hall of Fame conditioner Bill Mott reported Elate is in good form heading into Saturday's Grade 1, $600,000 Alabama.
"I was so happy with the effort she put in [Coaching Club American Oaks] that it kind of got us past the result," Mott said. "She was bothered a little bit, or maybe a little intimidated coming down the stretch when the other filly, [Abel Tasman] came over on top of her. They had an inquiry in the race and it looked like one of those situations where it could have gone either way. That particular time, they didn't find the result in our favor, but we just need to try to turn it around."
Posting two works since that effort, Mott said he has been impressed with how the Medaglia d'Oro filly has been training. He added that he remains confident she will be able to handle the 1 ¼-mile distance.
"The good thing is that she's trained forwardly since that race," Mott said. "When she won down in Delaware it looked like she moved a step forward, and I thought her last effort was just as good. She's bred for the distance and with her running style the distance is well within her range. I've always been a believer of you have to see it if you believe, but it's well within her range."
Elate drew post 7 in the nine-horse field and is 6-1 on the morning line. Mott will also saddle Lockdown in the Alabama, drawing post 4.
Switching gears to the upcoming Grade 1 Travers, Mott reported WinStar Farm, Head of Plains Partners, China Horse Club and SF Racing Group's Good Samaritan would put in his last work before the Mid-Summer Derby on either Saturday or Sunday, pending rain.
Good Samaritan made his debut on the dirt a success, capturing the Grade 2 Jim Dandy, the traditional local prep for the Travers, on July 29 at the Spa.
* * *
Woodslane Farm's Sadler's Joy continues to train well at Saratoga and remains on target for the Grade 1 Sword Dancer on Travers Day, trainer Tom Albertrani said Thursday morning.
Sadler's Joy breezed Monday at Saratoga, marking his first work since finishing third in the Grade 2 Bowling Green on July 29 at the Spa. The 4-year-old son of Kitten's Joy held the lead in the stretch before finishing a half-length behind winner Hunter O'Riley and Bigger Picture for the 1 3/8-mile stakes on the inner turf.
The Sword Dancer, contested at 1 ½ miles on the turf, is a qualifier for the Grade 1, $4 million Longines Breeders' Cup Turf on November 4 at Del Mar.
"He ran well last time; we only got beat by a half-length," Albertrani said. "Toward the end, he got beat in the last couple of jumps. He made a wide move a little earlier than he needed, but he ran well. He's always right there. He's been training well going into this next race. Hopefully a good trip will get us there."
Sadler's Joy has finished in the money in eight consecutive starts, including a win in the Grade 2 Pan American on April 1 at Gulfstream Park and third-place finishes in the Grade 1 Man o' War and Grade 1 Manhattan this spring at Belmont Park.
Sadler's Joy will have nearly four weeks rest between starts; an interval Albertrani said should help after the break between the Manhattan, in which he finished 1 ½ lengths behind winner Ascend, and the Bowling Green. The Sword Dancer will also return Sadler's Joy to the track where he broke his maiden last summer.
"We were coming off a six-week rest from the last race. If anything, this race should make him a little tighter coming back a little sooner," Albertrani said. "He won on this course last year. He likes Saratoga and has done well up here. Every race, he shows up. We just need it to be his turn."
Ready for Rye will switch from dirt to turf, targeting the $100,000 Lucky Coin for 4-year-olds and up on September 1. Albertrani said the 5-year-old breezed well Monday, going four furlongs in 49.44 seconds on the main track.
After finishing sixth in the Grade 1 Alfred G. Vanderbilt Handicap at six furlongs on the dirt July 29, Ready for Rye will now look to go 5 ½ furlongs on the turf in the lasted listed stakes of the Saratoga meet.
"He's doing good, too," he said. "The track was really deep early in the meet and I don't think he cared for it. We'll regroup and try him back on the turf."
Ready for Rye, owned by Chalk Racing, is 6-4-6 in 20 career starts. * * *
Stronach Stables' Holy Helena looks ready to make her graded stakes debut as she gets ready to run in the Grade 1 Alabama, trainer Jimmy Jerkens reported Thursday morning.
The Ghostzapper filly has worked on both Saratoga's main and Oklahoma training tracks, going in company with fellow 3-year-old Knarsdale to help her get the most out of training, particularly on the deep main track, Jerkens said.
"She's never one to blow you away in the morning, she's pretty workmanlike," he said. "She's not going to throw down those big, fast numbers. Coming back to the deeper track, I was getting nervous about working her by herself. If you get on horses who aren't that willing in the morning and they work on a track that's a little slow, they won't do anything.
"I worked a decent filly with her two times, and she carried along good, so she got two good works. I was glad I did that, because you have to be prepared to go a mile and a quarter at Saratoga." Holy Helena has experience at the Alabama's 1 ¼-mile distance, winning under those conditions last out in the Queen's Plate on July 2 over Woodbine's Tapeta course, besting a 13-horse field by 3 ½ lengths for her third win in four career starts.
"No question, it shows she can do it," Jerkens said. "She's got a big, giant airway if you look between her jowls. We've never had any problems with her getting infections or coughing or anything like that, she certainly has the wind at least."
Holy Helena drew post 2 and is 4-1 on the morning line.
Shaman Ghost will have a procedure done on his throat on Monday at Cornell Ruffian Equine Specialists in Elmont, New York, keeping him out of the Grade 1, $750,000 Woodward on September 2, Jerkens said.
"We're going to ship him down there and have the procedure," Jerkens said. "He was making a little bit of a noise that we didn't like and we investigated it and it needs to be addressed. That doesn't always help, the surgery, but we certainly have to try it."
Jerkens did not give a timetable for when the Grade 1 Santa Anita Handicap winner could return to training.