Classic Wildcat Brings Leatherbury Back to Maryland Million Pikachu Princess Will Race with Blinkers in $100,000 Lassie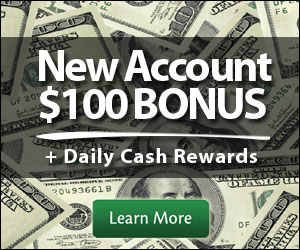 Stakes Winner Winplaceorshowono Targets $100,000 Sprint Live Racing Returns Friday with Carryovers, New Post Time
LAUREL, MD – Few horses enjoyed the kind of on-track success as Mid-Atlantic legend Ben's Cat, a 26-time stakes winner and earner of more than $2.6 million in purses that raced into his 11-year-old season before being retired this summer and ultimately succumbing to complications from colic surgery less than a month later.
Bred, owned and trained by Hall of Fame horseman King Leatherbury, Ben's Cat's long list of accomplishments include sharing Maryland Million records for most career wins (three) and most starts (seven). Had things gone according to plan, the Parker's Storm Cat gelding would have likely been back for an eighth try this weekend.
Instead, Leatherbury will be represented on Saturday's 32nd Jim McKay Maryland Million Day program at Laurel Park by another durable 11-year-old gelding. Classic Wildcat, a son of Forest Wildcat whose dam sire is 1978 Triple Crown winner Affirmed, is the first also-eligible in the $50,000 Starter Handicap for 3-year-olds and up at seven furlongs but his trainer expects him to draw into the race.
It will be the 91st career start for Classic Wildcat, and a victory would make him the oldest Maryland Million winner ever. La Reine's Terms was 10 when he won the 2005 Maryland Million Turf.
With 10 wins, Leatherbury is one shy of trainer Dale Capuano for the most in Maryland Million competition. His three wins as The Jim Stable are among several owners trailing the five of the late Sondra Bender, who bred Classic Wildcat with her late husband, Howard.
Classic Wildcat is the 9-2 second choice on the morning line in the Starter Handicap behind 4-year-old Jump Start gelding Helloitsme, who has never raced at Laurel. Classic Wildcat has earned 18 of his 25 career wins in 66 tries over Laurel's main track.
Still, the 84-year-old Leatherbury is keeping his expectations realistic for Classic Wildcat, a horse he claimed for $4,500 on April 28, 2013 less than a month after Ben's Cat won the fourth of six straight editions of the Mister Diz. Classic Wildcat has finished in the top three in 53 of 90 starts and banked $417,479 in purse earnings.
"He's my substitute 11-year-old. He's been a great horse for me," Leatherbury said. "Back then when I claimed him, I had just taken some money from Ben's Cat and I put it in a pot to claim some horses. I claimed a bunch of them. Some of them went up, and some of them went down. He's one that I still have and he's been a remarkable horse. 11 years old and he comes up with a big race every now and then and he looks great."
Classic Wildcat has four wins and two seconds in 13 starts this year. He is coming off a 3 ¼-length victory in a seven-furlong claiming event Oct. 1 at Laurel under jockey Jevian Toledo, who is named to ride in the Maryland Million.
"I'm stretching it a little bit to put him in that race but I'm looking at the field and if he runs his race…it's worth taking a shot," Leatherbury said. "He's got great endurance and he's sound. He's stayed sound all this time. He's had his times when he's run bad and then he's gotten better. He's just a classy horse to start with. I love old pros."
This will be the first Maryland Million since 2009 without Ben's Cat, who won the Turf Sprint from 2010-12, was second in the 2013 and 2014 Turf and 2015 Sprint, and sixth in last year's Sprint. His life and memory will be celebrated as part of a six-stakes card Saturday, Nov. 11 at Laurel.
"Absolutely it feels different without Ben around. It's kind of a sad thing but we go on," Leatherbury said. "We have to play the cards we're dealt and that's what I'm doing right now. This is what I've got and we'll see if we can't take a shot."
Pikachu Princess Will Race with Blinkers in $100,000 Lassie
While Pikachu Princess has been competitive in each of her first three career starts, including a win at first asking, Gina Rosenthal knows there's something more. To find out, the Laurel-based trainer will add blinkers for her filly's next start in Saturday's $100,000 Lassie.
The six-furlong Lassie for 2-year-old fillies is shaping up as one of the most competitive of 11 races on the Maryland Million Day program. No Guts No Glory Stable's Pikachu Princess is fourth choice in the program at odds of 9-2.
"[Adding blinkers] is certainly not because she doesn't try or focus in a race," Rosenthal said. "Nothing seems to bother her, but she just can't seem to get that extra step out of the gate. That's happened three straight starts now and I'm hoping that this makes the difference."
Pikachu Princess was a two-length winner in her first start July 28 over a sloppy, sealed track at Laurel, then went up to Delaware Park where she ran fourth in the White Clay Creek Stakes, missing third by a nose.
In her most recent start, the chestnut daughter of Redeemed overcame a troubled start to get into a contending position but finished second, three lengths behind Enchanted Star, who is the first of three also-eligibles in the Lassie and 5-2 co-second choice with undefeated Margie's Money.
"I thought she was going to win first time out. I was happy with everything she had done in the morning," Rosenthal said. "I really liked her in her second start but her shins were nagging her a little bit coming out of that race so [Jevian] Toledo wasn't able to ride her down the lane at all and unfortunately it got the best of her in the race, even though she did come off the pace that day and break horribly.
"I expected her actually to win the Delaware certified race and unfortunately she was just a step slow out of the gate and that made a world of difference," she added. "She gave the winner a 10-length lead and she came running and did everything right – taking dirt, [being] on the rail. She had no problem with anything and just couldn't get there in time."
Angel Cruz is named to ride Pikachu Princess from Post 8.
Stakes Winner Winplaceorshowono Targets $100,000 Sprint
Bred in Maryland by Cynthia Rickman, Winplaceorshowono has done all of his racing elsewhere. The 3-year-old stakes winner is entered to make his home state debut Saturday in the $100,000 Sprint.
Unraced at 2, the sophomore son of Dances With Ravens has three wins from five starts this year, all at Delaware Park. He got an unexpected education in his first start when he broke in the air, got pinched back and raced near the rear of the field before rallying for third, beaten 1 ½ lengths.
"The horse on the outside of him broke to the inside and really shut him off. We just had a horrible start in the race," trainer Ron Alfano said. "He came running some to finish third, but he was eliminated coming out of there in his first race."
Winplaceorshowono returned to put together back-to-back wins as the favorite and was third again in a second-level optional claiming allowance Aug. 31. Though he had flashed speed in his previous two wins, he was able to sit off horses until taking the lead at the top of the stretch and drawing off to a 4 ½-length triumph in the New Castle Stakes Sept. 30, his most recent start.
Like the New Castle, the Sprint is contested at six furlongs. Laurel-based jockey Alex Cintron, aboard for all five previous starts, has the return call from Post 11 of 13.
"He showed a lot of ability early on. He's a big, good-looking horse. He's fast," Alfano said. "He's just a nice colt. He can do it either way. He can show speed or lay off horses. I think he's tactical. If there's no speed in the race, he could show the speed, and if there's a lot of speed in the race, he can look at horses. He's good that way."
The 9-5 program favorite in the Sprint is Robert L. Cole Jr.'s Blu Moon Ace, winner of the Coalition Stakes Aug. 26 at Timonium who was second by a neck to Chublicious in the Frank J. De Francis Memorial Dash (G3) Sept. 16 at Laurel.
Live Racing Returns Friday with Carryovers, New Post Time
There will be carryovers in the 20-cent Rainbow 6 and $1 Super Hi-5 when live racing returns to Laurel Park with a nine-race program Friday.
Post time moves from 1:10 p.m. to 12:30 p.m. Friday for the duration of the fall meet, which concludes Dec. 31. First race post time on Maryland Million Day Saturday is 12:15 p.m.
The Rainbow 6 will have a jackpot carryover of $3,049.42 Friday. The sequence spanning Races 4-9 includes entry-level allowances going six furlongs on the dirt in Race 7 and 5 ½ furlongs over Laurel's world-class turf course in Race 8, and is capped by a $40,000 maiden special weight for 2-year-olds at 5 ½ furlongs in Race 9.
Friday's opener, a 5 ½-furlong entry-level allowance on the turf, features a Super Hi-5 carryover of $870.39.