Shug McGaughey, winning trainer of Honor Code (No. 9): "I was a little concerned with how far back we were, but he kicked today and the speed came back to him. I saw the fractions, but I was also watching Tonalist because I knew if he kicks that [the speed] will come back to him, too. We just kicked harder today.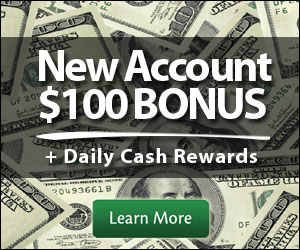 "When he came off the elbow, I [thought he'd get there] because he was doing so much running. At the three-eighths pole, I wondered, but when he was getting to the horses as quick as he was and I saw him get to Tonalist, I knew he had him beat and I thought we were OK.
"Javier said, 'At the eighth pole, I ran by them all.' We're tickled to death with the effort. He's been a special horse all along. He threw in a bad one at Churchill Downs. Javier came back and he blamed the track. I had to blame the track. We didn't get the scenario, either, with the pace. He's got an affinity for New York tracks.
"It means a lot [to win the Met Mile]. It's a race I've held in high esteem for a long time. I've just been beat in it a couple times. This is a big thrill for me.
"I don't know what I'll do. We've got the Suburban here going around one turn. He did win the Remsen going around two turns but that was kind of a crazy race. I'll just have to try and figure it out."
Note: This was trainer Shug McGaughey's first victory in the Metropolitan Mile.
Javier Castellano, winning jockey aboard Honor Code (No. 9): "It worked out great. He broke well out of the gate, but I was concerned a little bit because for some reason he doesn't show speed early in the race. I was kind of concerned about it down the backside. At the half-mile pole, I asked him a little, but he didn't pick it up. At some point I gave up. I just wanted to take my time, and it paid off in the end. I saved all the ground, and forget about it, when I pushed the button he took off and gave me a beautiful stride. By the eighth pole I passed all the horses and it was over."
Christophe Clement, trainer of second-place finisher and beaten favorite Tonalist (No. 4): "I changed to the eastern style of racing by making him very sharp. Looking back, maybe it was a mistake. In the meantime, the winner was very impressive. We live to fight another day."
John Velazquez, jockey aboard second-place finisher and beaten favorite Tonalist (No. 4): "I thought we had a good trip, perfect trip. We were where we like to be. He settled OK -- got a little bit strong on the backstretch, so I put him right behind other horses and he settled -- and when I made my move the other horse [Honor Code] was faster than me."
Martin Garcia, rider aboard last-place finisher Bayern (No. 7): The ground broke out a little bit [under him at the start], but he tried to break sharp. Right away he came back and he was dragging me. I couldn't slow down and he was just going too fast."
Note: The NYRA.com Metropolitan Mile is a "Win and You're In" for the Breeders' Cup Mile Division