SARATOGA SPRINGS, N.Y. - Prohibitive favorite Mr Maybe came charging through the stretch and powered to a 2 ¼-length victory in Wednesday's $100,000 John's Call at Saratoga Race Course, giving meet-leading trainer Chad Brown his 1,000th career victory.

Patiently handled by Irad Ortiz, Jr., who tucked the 5-year-old gelding along the rail, Mr Maybe ran in fifth behind My Afleet, who took the field of eight through an opening half-mile in 49.78 seconds, with the mile going in 1:39.42 and 1 ¼ miles in 2:03.64. Moving up eagerly when given his cue on the turn, Mr Maybe took aim on the pacesetter once straightened away in the stretch and galloped past a furlong out to hit the wire in 2:39.21 for the 1 5/8-mile turf race.

"As I reflect, it's a nice accomplishment to get this here at our home track in Saratoga," said Brown, a native of nearby Mechanicville, New York. "It seems like not long ago I wasn't even in training, I was just in the picnic area with my parents.

"To have a stable of this size, and to be competing at the top level, with so many wonderful co-workers, and clients who have become my friends. This job of mine has totally changed my life. To have one thousand wins, and have it happen right here at Saratoga, is priceless for me."

Added Ortiz: "I'm happy for [Mr. Brown]. He's a great trainer who does a great job with his horses. He gets up every morning and is a hard worker."

The victory was the first of the year in three starts for Mr Maybe, who concluded his 2015 campaign with three straight wins, including the Grade 3 Red Smith Handicap at Aqueduct Racetrack. He returned in March to finish third in the Grade 2 Mac Diarmida at Gulfstream Park, and next was a dull seventh in the Grade 1 United Nations Handicap on July 3 at Monmouth Park. "He was much the best today," said Brown, currently atop the Saratoga trainer standings with 31 victories. "Bruce Jackson [at the Fair Hill, Maryland training center] co-trained this horse for this race. This horse had a respiratory infection after the United Nations at Monmouth. We have 20 horses with Bruce and after he was better he sent him up to me. I just breezed him a couple of times and then ran him."

Sent off at 3-5, Mr Maybe returned $3.40 for a $2 win wager and earned $60,000 for Michael Dubb, Head of Plains Partners LLC, Highclere America, and Bethlehem Stables. Overall, he is now 5-1-4 from 16 career starts with a bankroll of $392,350.

Checking in third, a half-length behind My Afleet, was Renown, who in turn was followed under the wire by Procurement, Moss Code, Biedermeier, Rum Tum Tugger, and Biz the Nurse.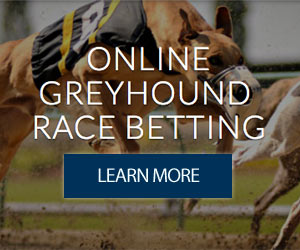 Set to Music, Street Fashion, and Swear by It were scratched.