Quotes from the post position draw for the 147th running of the Grade 1, $1.25 million Travers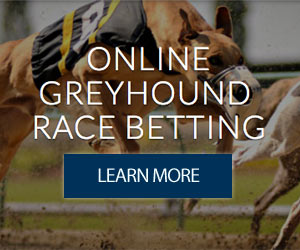 Bob Baffert, trainer of Arrogate (No. 1, 10-1) and American Freedom (No. 2, 6-1): "What are the chances of drawing Nos. 1 and 2 in a 14-horse field? I'm not doing backflips. But there's nothing you can do. We'll be there."
Chad Brown, trainer of My Man Sam (No. 3, 20-1), Gift Box (No. 9, 12-1) and Connect (No. 10, 4-1): "I'm happy with all the posts. I wanted the inside for My Man Sam, and the other two horses are in the clear.
"I think it is important to get a race over the track. All three horses seem to be training really well. I feel this is a wide-open race. There is a bunch of horses in here who could win if they run their best race. I just happen to have three chances in there. Whether any of them are good enough to win remains to be seen. They are training well. They all should be in different positions early and it should be fun watching it.
"This is our home base here in Saratoga. For me being from the area here, this is the biggest race in the world for me. It's a lifelong dream of mine to win it. Maybe this year is the year. If not, we will try every year. We are happy to be involved in it."
Christophe Lorieul, assistant to Christophe Clement, trainer of Governor Malibu (No. 4, 12-1): "Obviously, the closest to the rail is the shortest to the wire. I don't think our draw is any problem. In his last couple of races, he's been showing a bit more speed than what we expected but he should have a good trip. It's a large field so whoever has the best trip will probably win. I would say it's a pretty good post. We're happy with it."
Dallas Stewart, trainer of Forever d'Oro (No. 5, 30-1): "[The post is] good for me. I don't have the one. I don't have the inside and I don't have the outside. It's good. The horse had a race over the track. The positive about the race for our horse is we know we need to step up, plain and simple. But he had a race over the track, a good race. He's worked a lot with Tom's Ready and Tale of Verve, who are really good horses. I've been hammering him every week with good horses.
"He's a fighter. They fight all the time. He's competitive, which is good.
"With this horse, he should be a long shot, but I think he's got a chance. We were coming off a bad race, the Belmont, which we shouldn't have done. We're lucky it didn't back us up. He lost a lot of weight out of the race, so we took him back to Kentucky. We rehabbed him, got him to where he needs to be. He got the weight back on. He can really eat. There won't be a better looking horse in the paddock and there's not a horse with a better pedigree. I like the way he's doing, whether or not he's dead tight or not .... he might be one race away from as good as he's going to be, but it's where we're at and it's the Travers and a $1 million race and we're running."
Julie Clark, assistant trainer to Keith Desormeaux of Exaggerator (No. 7, 3-1): "We're happy with [the post]. For us, we come from behind, a little off the pace, so it's not as important. Obviously, being stuck on the rail or way outside isn't ideal so this is perfect. Keith didn't have a real preference. Keith wants to keep the horse in his normal running style. If we have the pace, we want to settle back there, relax, and come off and make his bid. There's not a lot about what the other horses do that, especially in terms of post position, that will really change Keith's instructions to Kent.
"I think [the amount of speed in the race] is a benefit of a larger field. Sometimes in a five or six horse field, it can get a little skewed. I like the bigger fields for the fact that it can be more honest; the horses on the lead and the horses coming off the pace have an equal shot."
Todd Pletcher, trainer of Destin (No. 8, 10-1): "I'm happy with the post. It's good."
"You need to stay out of trouble and there's quite a bit of traffic, but you don't have to worry about taking your horse out of his element. We can let him settle and ride." "In this particular race, you don't have to worry about anyone getting loose on the lead, so Javier [Castellano] can ride the race he wants and doesn't have to worry about someone stealing it on the front end."
"I don't think it's easy to identify a horse to beat. Based on the overall form, you'd have to say Exaggerator is the most accomplished horse in the field. But while he's built quite a resume, he still has something to prove on the fast track. But I have a lot of respect for him."
"Generally, I don't think the post position is hugely important in the Travers. But this year with 14 horses, you didn't want to be 14, so I'm happy with the [eighth post]."
"He's been training well. The reason we ran in the Jim Dandy because we felt it would set us up for the Travers in the best way. We got a good race out of him and hopefully that race and that experience will help him."
On finishing third in the Grade 1 Jim Dandy against winner and fellow Travers starter Laoban: "If we could have a do over, we'd put a little more pressure on Laoban but at the time, it seemed like a sensible move to wait and turn up the pressure. We felt like the horses on paper to beat were behind. But we learned from it and will go from there."
Is Destin is overlooked?: "A little bit. Just being beaten by a whisker in the Belmont is a pretty good effort. He's pretty consistent and shows up every time with a really good effort. We feel like he has a big one in him and we're hoping it's Saturday.
Steve Asmussen, trainer of Creator (No. 12, 15-1) and Gun Runner (No. 14, 10-1): "We'll be fine. Those [posts] are okay for both of my horses. Obviously, I like both horses and it's disappointing to have to run them against each other.
"Their styles complement one another and that's quite obvious. How the track is playing and how the race sets up will have a lot to do with the outcome.
"I don't think [the Jim Dandy] did anything for him. I just think he's trained very sharp since. I think there should be a more favorable set up for him this time in this competitive of a field than there was in the Jim Dandy."
Eric Guillot, trainer of Laoban (No. 13, 15-1): "It's simple. I'm not going to go 46 and change because if he does he won't finish, a big horse like him, a 17-hand monster. I was never able to get him to relax. I would ship him across the country and get there on Wednesday and he wasn't a good doer and I couldn't school him. Here, I can school him. If they go 47 and change I want the lead; if they go 46 and change I don't. I'm as confident as I was last race [the Jim Dandy]; pretty confident."