War of Will First to Arrive for Saturday's Preakness Stakes

Improbable 'Ready to Go' for Middle Jewel of Triple Crown Alwaysmining Representing Maryland Racing Well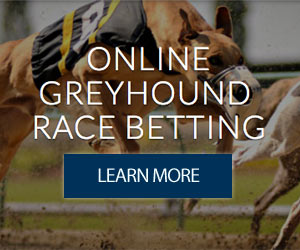 Signalman's Rookie Owner 'Off the Charts Lucky'
BALTIMORE, MD – Gary Barber's War of Will was the first contender for Saturday's $1.65 million Preakness Stakes (G1) to arrive at Pimlico Race Course, stepping onto the grounds early Tuesday morning following a van ride that originated at Churchill Downs Monday afternoon.
Expected to be among the favorites for the 144th running of the Middle Jewel of the Triple Crown, War of Will was accompanied on the van by stablemates Flameaway, who was entered in the $300,000 Pimlico Special (G3) and Gio Game, scheduled to run in the $150,000 Caplan Brothers Glass Allaire DuPont Distaff (G3). War of Will's stablemates, who will compete on Friday's Black-Eyed Susan Day program, walked over the Pimlico track Tuesday.
Mark Casse-trained War of Will, an eye-catching bay son of War Front who was placed seventh in the Kentucky Derby (G1), jogged once around the Pimlico track and appeared to travel well over the surface, reported assistant trainer and exercise rider Kim Carroll, who is overseeing the trio until Casse arrives later in the day.
Video: https://youtu.be/Md0b7WR5BKQ
"They were all happy, ears up, eyes bright – the weather was great for travel, even if we think it's cold," said Carroll of the three, who arrived at approximately 2:30 a.m.
War of Will was relaxed but eager as he made his way to the track as the first of 12 Preakness contenders to arrive at Pimlico.
"He loves what he does," said Carroll of War of Will, who won three straight races since being switched from turf to dirt, including the LeComte (G3) and the Risen Star (G2) at Fair Grounds. He subsequently lost his footing early and finished ninth as the 4-5 favorite in the Louisiana Derby (G2).
"The only thing he didn't like [today] was that I didn't gallop him. But he wasn't [acting up]. He's totally professional, and all class; I never want to get off him," said Carroll. "His mind is in the right place. He'll be excited to go out tomorrow again. He's so good at what he does. He's ready and he's going to show us what he's got."
Carroll said plans for War of Will's next few mornings have not been finalized, but said his training likely will include being schooled in the paddock.
Improbable 'Ready to Go' for Middle Jewel of Triple Crown Improbable, who is expected to be installed as the morning-line favorite following Wednesday's post-position draw for Saturday's 144th Preakness Stakes at Pimlico Race Course, went back to the track for a mile gallop Tuesday at sunrise, the day after working a leisurely half-mile in 51.80 seconds at Churchill Downs.
"He galloped a very light mile," said Jimmy Barnes, top assistant to trainer Bob Baffert. "We're ready to go."
Barnes said Improbable will have a walk day Wednesday before shipping out to fly to Baltimore. Baffert returned to California after the work and will probably arrive in Baltimore Thursday evening, he said.
Improbable, the Arkansas Derby (G1) runner-up who was placed fourth in the Kentucky Derby (G1), could give Baffert a record-breaking eighth Preakness victory. The Hall of Fame trainer is currently in a tie for most Preakness wins for a trainer with Robert Wyndham Walden, who won the Preakness seven times from 1875-1888.
Baffert's Preakness victories came with his five Kentucky Derby winners (Silver Charm, 1997; Real Quiet, 1998; War Emblem, 2002 and Triple Crown winners American Pharoah, 2015, and Justify, 2018), plus Point Given in 2001 and Lookin At Lucky in 2010.
Improbable is owned by WinStar Farm, China Horse Club International and Starlight Racing, forming much of the same ownership group that campaigned Justify.
Starlight co-founder Jack Wolf, a Louisville, Ky. resident, was on hand to watch Improbable's work Monday.
"It's easier to get seating," he observed cheerfully, when asked the difference in the experience going to the Preakness this year and last. "But anytime you're the favorite, yeah, I'm going to the Preakness.
"Justify was one of a kind. To at least have a horse in this race – and have the favorite – it's so much fun up there anyway in Maryland. Bob loves going up to that place also," he added. "You've got to think that he had three horses in the Derby and this is the only one he's taking. If he likes him, I like him."
Improbable will be ridden in the Preakness for the first time by Hall of Fame jockey Mike Smith, who was Justify's rider.
Wolf said last year's Preakness was somewhat surreal because of the fog that made it impossible to see vast sections of the race until Justify's head emerged at the top of the stretch, with the Derby winner then having to fend off Bravazo and Tenfold to narrowly prevail in a three-horse dash to the wire.
"You really couldn't see anything until the head of the stretch," Wolf said. "And then I saw that white blaze and said, 'Ooooh!' Then at the finish I said, 'Oooh, oooh.' I talked to Mike after the race. He never thought he was in trouble. But half a length is half a length."
Alwaysmining Representing Maryland Racing Well
Despite a six-race win streak, five of them in stakes, the last three of them as an overwhelming favorite, Alwaysmining figures to sport relatively generous odds when he makes his graded-stakes debut in Saturday's 144th Preakness Stakes (G1).
For Greg and Caroline Bentley of Runnymede Racing, it's a case of been there, done that.
In 2014 the Bentleys, proprietors of Runnymede Farm in Unionville, Pa., upset the Arlington Million (G1) with 11-1 long shot Hardest Core – a horse they bought as a birthday present for their now 35-year-old son, Andrew, in whose name he ran.
"We bought Hardest Core because we wanted to race him in the Maryland Hunt Cup," Caroline Bentley said. "We thought maybe he was a little young to start [jumping] so maybe we should race him on the flat for a little while. It was just a really happy accident."
There were similarly no grand expectations for Alwaysmining when the Bentleys purchased him privately from Jim McIngvale following a maiden special weight victory last June at Laurel Park. They had wanted to add a dirt presence to their portfolio and were looking for a horse they could watch run locally over the winter.
"We're breeding horses and we want to run our homebreds, but we were looking for some racehorses to kind of fill in the gaps," Caroline Bentley said. "We run locally, so we were looking for Maryland-bred horses, Pennsylvania-bred horses. He looked nice, but we weren't looking for a world-beater, so it really surprised us."
Alwaysmining ran fifth in the first start for Runnymede, who then moved him to trainer Kelly Rubley. Seventh in his debut for Rubley in the Laurel Futurity on turf, Alwaysmining hasn't lost since. He capped his juvenile season beating fellow Preakness contender Win Win Win in the Heft Stakes, then swept the seven-furlong Miracle Wood, 1 1/16-mile Private Terms and 1 1/8-mile Federico Tesio to open 2019.
While the Private Terms marked his first try around two turns, the Tesio was a command performance for Alwaysmining. A front-running winner to that point, he showed a new dimension sitting behind horses before taking over and cruising to an 11 ½-length romp, earning an automatic berth in the Preakness.
"He's increasing each person's expectations as we go. No one takes for granted what his potential can be, but he seems to be finding himself and growing into and being proud of and confident in his capabilities," Greg Bentley said. "Of course, we don't know going into the Preakness what's next but we think he does represent Maryland racing well and we're proud and appreciative of that given the tradition of Maryland racing that we're glad to participate in and be part of."
Eight Maryland-breds have won the Preakness, starting with Cloverbrook in 1877. The last to do it was Deputed Testamony, also the Tesio winner who was sent off at 14-1 in the 1983 Middle Jewel of the Triple Crown.
"Maryland has such a wonderful tradition and you feel it around here. There's so much pride and legacy," Caroline Bentley said. "It's a wonderful atmosphere."
Alwaysmining is one of five horses the Bentleys have with Rubley at Fair Hill Training Center in Elkton, Md., a half-hour southof their Pennsylvania farm. CEO, President and Chairman of the Board of Bentley Systems, one of the world's largest privately held software companies since its inception in 1984, Greg Bentley got involved in racing as a hobby to balance work demands.
Runnymede also campaigned 2017 American St. Leger (G3) winner Postulation, but Alwaysmining represents its first attempt in a Triple Crown race.
"We happen to know that a horse can come from nowhere and accomplish a lot," Greg Bentley said. "Our son, Andrew, is a great fan of racing and he keeps track of everything. Maybe that's the source of our good luck, because we must say it's luck.
"We have had the experience of being a long shot and getting there," he added, "so we're not going to say that it can't happen." Signalman's Rookie Owner 'Off the Charts Lucky' Signalman had another gallop session under Danny Ramsey at Churchill Downs Tuesday morning before vanning to Lexington for a scheduled Tuesday Tex Sutton flight to Baltimore, where the son of General Quarters is slated to run in Saturday's Preakness Stakes (G1) at Pimlico Race Course.
The Preakness contender is a one-horse stable for co-owner Steve Crabtree of Lawrenceburg, Ky., and his first horse to race. Crabtree is a lifelong racing fan who wanted to get into a horse partnership and called trainer Kenny McPeek out of the blue.
Signalman finished second in Keeneland's Breeders' Futurity (G1) before finishing third in the Breeders' Cup Juvenile (G1) and winning the Kentucky Jockey Club (G2), in which he defeated future UAE Derby (G2) winner Plus Que Parfait. The ride has taken Crabtree to Keeneland for a third-place finish in the historic Blue Grass Stakes (G2) and now to Baltimore for the Preakness.
"Signalman is actually my first horse," said Crabtree, who worked in environmental computer mapping for the U.S. Department of Agriculture before retiring. "Well, my first horse got hurt. I'm off the charts lucky with Signalman. Coming into the Blue Grass Stakes and getting third is pretty exciting. I just always wanted to get into the horses. I got a yearling with Kenny in September, 2017, and he said, 'You really need to get a second horse, sell part of that one.' That was great advice. A month later, it was just one of those timing things that fell into place with Signalman."
Crabtree owns Signalman with Dean Demaree of Louisville and Tommie Lewis. Demaree has owned pieces of horses with McPeek for about 10 years, including Grade 1 winner Pure Fun. He hooked up with the trainer after his business came to McPeek's house to clean the carpets and air ducts.
"For us blue-collar, hard-working guys, it's a lot of fun," he said. "We've been really lucky with Kenny for smaller partnerships. I tell him I'm a thousandaire, not a millionaire. We buy less expensive horses, but we've been really lucky."
Crabtree was at the sale with McPeek when Signalman was purchased for $32,000 for Fasig-Tipton Kentucky's 2017 October yearling sale.
"I learned so much," he said. "I saw Signalman and said, 'Man, he's the one.' They actually already had a partnership together with Dean and the Lewises. One of their partners backed out, so I was the lucky guy in.
"He's run in some top competition, like five graded races," he added. "So he's got the experience, he's got the foundation. So we're really looking forward to the Preakness."
Demaree and Crabtree met with little more than a nod when Signalman ran for the first time last May 17 and finished second at Churchill Downs. They would get to know each other extremely well before the horse ran again.
"Sept. 1, Signalman was going to race at Saratoga, and the trainer said, 'You guys need to drive back up here,'" Crabtree said. "So Dean and I had barely met each other. We got in the car and drove 12 hours together to Saratoga. So you get to know somebody after a 12-hour drive. We've become really good friends."
Said Demaree: "I'll just say that I'm driving the next time."
Riding Never Gets Old for Jon Court Robert Baker and William Mack's Market King left Churchill Downs very early Tuesday morning to van to Pimlico for a scheduled start in Saturday's Preakness Stakes (G1), Hall of Fame trainer D. Wayne Lukas riding shotgun in the truck towing the son of Into Mischief.
Market King finished 11th in Keeneland's Blue Grass Stakes (G2) after taking third in a division of Oaklawn's Rebel Stakes (G2). A subsequent pair of strong five-furlong workouts convinced Lukas to take a shot at the Preakness.
Market King will be ridden by Jon Court, who at 58, became the oldest jockey to ever compete in the Kentucky Derby (G1) May 4 when he rode Long Range Toddy (16th) in the first leg of the Triple Crown.
Court began riding in 1980. His mounts have won 4,149 races and more than $106 million in purses in North America. In 2004-2008, he left his Midwest base to ride with success in California before returning to Kentucky.
The Kentucky Derby Museum confirmed that Court was the oldest jockey ever to participate in the Derby.
"I loved it. I was having fun with it," Court said. "Regardless of the stigma of being old, I don't feel old. I still feel as young as at least early 30s, early 40s. There are a lot of things I do that especially these young jocks can't do. We go out there and try to perform the best we can with what we've got and give the public what they want for racing."
Court's first Triple Crown race appearance actually came in the Preakness, when he was ninth in 2001 on Percy Hope at the tender age of 40. His first of what is now four Derby appearances came in 2011 with Archarcharch, who was injured in the race and wound up 15th.
Trombetta: Win Win Win Good Good Good for Preakness
Trainer Michael Trombetta reported Tuesday morning from Fair Hill Training Center that Live Oak Plantation homebred Win Win Win continues to train forwardly for his next engagement, Saturday's $1.65 million Preakness (G1) at Pimlico Race Course.
Saturday will mark the second trip to the Preakness for Trombetta, whose Sweetnorthernsaint held the lead at the quarter-pole in the 2006 edition, only to be outfinished by eventual 3-year-old champion Bernardini.
"Like anything else, having been there before gives you a heads-up on what it's like," said Trombetta. "Unfortunately we were up close to the whole Barbaro saga, but everything went as expected for us. He ran a good race."
Win Win Win, a son of Hat Trick out of the Smarty Jones mare Miss Smarty Jones, began his career with a pair of victories at Laurel Park and finished second as the beaten favorite in the Heft. He kicked off his sophomore campaign with a 7 ¼-length score in the Pasco at Tampa Bay Downs before closing for third in the Tampa Bay Derby (G2) to Tacitus and running out of ground chasing Vekoma home in the Blue Grass (G2) at Keeneland.
His lone off-the-board performance came when sent off at 16-1 in the Kentucky Derby (G1), where he was wide early and never threatened, finishing 10th and being moved up to ninth via the disqualification of first-place finisher Maximum Security.
"He's had a good week since the Derby," said Trombetta. "He's been doing well and training well, and we're looking forward to getting back [to the Preakness] and have a little luck."
Trombetta, who plans to ship Win Win Win to Pimlico Thursday and train Friday, will also saddle Gearhead, most recently second in an optional claimer, in the $100,000 James W. Murphy and Souper Echo, winner of an optional claimer last time out, in the $100,000 The Very One on Preakness Day.
"It might be a little stretch for them, but we'll see what happens," he said.
Preakness Notes: Anothertwistafate, who earned an automatic berth in Saturday's Preakness at Pimlico with a victory in the El Camino Real at Golden Gate Fields, is scheduled to arrive in Baltimore Tuesday afternoon following a transcontinental flight that originated in Oakland, Calif.
The Brad Cox-trained duo of Lexington (G3) victor Owendale and Oaklawn Park allowance winner Warrior's Charge had routine gallops Tuesday morning at Churchill Downs in preparation for Saturday's Preakness (G1). The two are expected to have a training session Wednesday that includes a visit to the starting gate for schooling before flying out Wednesday from Louisville to Baltimore.
Alex and JoAnn Lieblong's Laughing Fox had a walk day at Churchill Downs Tuesday on the morning after having an easy half-mile workout in 51.60 seconds. Scott Blasi, assistant to two-time Preakness-winning trainer Steve Asmussen, said the Oaklawn Invitational winner will walk again Wednesday morning before flying to Baltimore.
Florida Derby runner-up Bodexpress, attempting to become the first maiden to win the Preakness since 1888, had a light gallop before vanning to Lexington for the scheduled Tuesday afternoon flight to Baltimore.
Bourbon Lane Stable and Lake Star Stable's Bourbon War galloped 1 ¼ miles at Belmont Park Tuesday morning. The Mark Hennig-trained son of Tapit is scheduled to van to Pimlico after training Wednesday morning.