Asmussen Poised to Win Trainer Bonus for Third Straight Year Wentz Seeking Big Score in Maryland Sprint Stakes (G3)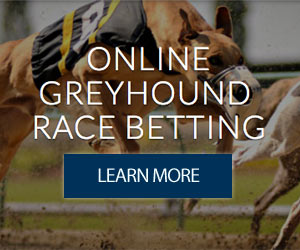 Corrales: Everybody Deserves a Shot, Including Bobby G
BALTIMORE – The Maryland Jockey Club for the third straight year is offering $100,000 in points-based bonus money to the trainers who run at least five horses in stakes over Preakness weekend. The winner of the $50,000 top prize the past two years was Steve Asmussen, who won four stakes in 2018 while accruing 82 points and two in 2017 while racking up 38 points.
The Hall of Fame trainer says his entourage won't be as strong this year because some horses that otherwise would have come to Pimlico instead ran back at Oaklawn Park during the Arkansas track's extended meet that only ended Kentucky Derby Day, May 4.
Still, even a diminished Asmussen arsenal could get the job done as he plans to run eight horses in eight stakes, including Oaklawn Invitational winner Laughing Fox in the Preakness Stakes in a two-week turnaround.
"In the past, we've been very happy with how horses who ran at Oaklawn run at Pimlico," Asmussen said. "So I feel good about that. It's different this year, though, because the Racing Festival of the South and Preakness weekend were five weeks apart. With the extended meet at Oaklawn, we don't have as many to take. But I feel good about the horses we have going."
Among the others are Tenfold, who in his fourth career start last year finished third by only a total of three-quarters of a length to Triple Crown winner Justify in the Preakness. Tenfold went on to win Saratoga's Jim Dandy (G2) before his 3-year-old season ended with a well-beaten seventh in the Travers Stakes (G1). Off a six-month layoff, Tenfold was a close fourth in a Fair Grounds allowance race before finishing a disappointing seventh in the slop in the Oaklawn Handicap (G2).
Now the son of the Asmussen-trained 2007 Preakness winner and two-time Horse of the Year Curlin seeks to get back in the winner's circle in Friday's $300,000 Pimlico Special (G3) at the new distance of 1 1/4 miles.
"I like how he's doing," Asmussen said. "He is a horse who was third last year in the Preakness, and I expect the real Tenfold to show up Friday. The extreme weather Oaklawn had for the Oaklawn Handicap, I don't think that was a true race for him. I know he's capable of better, and he's training really nicely."
Also on Friday, Asmussen will send out the stakes-placed 4-year-old filly Estilo Femenino in the $100,000 Fidelity First & Blackwell Real Estate Skipat and Awe Emma, a $2 million weanling purchase who after three big victories was fifth in the La Troienne (G1) won by her stablemate She's a Julie, in the $150,000 Caplan Brothers Glass Allaire duPont Distaff (G3).
A potential star could be showcased on Saturday's undercard with Pyron in the $200,000 Chick Lang (G3) for 3-year-old sprinters — the race that last year helped launch the Asmussen runner Mitole to stardom.
"He's two-for-two and deserves this opportunity," Asmussen said of Pyron. "He's kind of a laid-back horse for somebody who is two-for-two and has run as fast as he has. I'm anxious to see how he steps up against this competition."
The barn also is running War Film in the $100,000 James W. Murphy for 3-year-olds at a mile on turf; the stakes-placed New York Central, making his third start after almost 10 months off in the $150,000 ClearSpan Maryland Sprint (G3); and Tone Broke in the $100,000 Sir Barton as he returns to America after an unsuccessful foray to Dubai. The 1 1/16-mile Sir Barton, for 3-year-olds who have not won a non-restricted stakes, is sponsored by The Earle I. Mack Foundation to benefit the Thoroughbred Aftercare Alliance & Man o' War Project.
Wentz Seeking Big Score in Maryland Sprint Stakes (G3)
Wentz the horse, not the quarterback, is heading to Baltimore for the 33rd edition of Saturday's $150,000 ClearSpan Maryland Sprint Stakes (G3), one of eight stakes, four graded, on the undercard of the $1.65 million Preakness Stakes (G1), the Middle Jewel of the Triple Crown.
The 3-year-old chestnut colt is owned by Pennsylvania-based Main Line Racing Stables, which named the horse for Philadelphia Eagles quarterback Carson Wentz. The ownership group includes John Servis, the trainer of 2004 Kentucky Derby (G1) and Preakness winner Smarty Jones.
In March, Servis handed over training duties of Wentz to his 28-year-old son, newly licensed trainer John Tyler Servis. Success came quickly. Sending out the first starter of his new career, Servis wound up in the winner's circle at Keeneland after Wentz nosed out 3-5 favorite Curate in an $85,000 optional claiming race.
"Winning my first race and at Keeneland? That was awesome,'' said Servis, adding that the colt's owners have named other horses for Philly athletes, such as Embid (76ers Joel Embiid) and Hoskins (Phillies Rhys Hoskins). "I was in the winner's circle with my groom and exercise rider and we just celebrated. Dad touched based at some point later. What a great experience."
Onward to the six-furlong Maryland Sprint and Wentz's first shot at a graded-stakes victory after going two-for-two this year and four-for-nine with and second and two thirds overall for earnings of $174,330. Servis' father trained Wentz through his first eight races.
The son of 2010 Kentucky Derby (G1) winner Super Saver, out of Snicker Belle, Wentz was purchased for $45,000 at the Keeneland September Yearling Sale.
"I was a hot walker for six years and my dad's assistant for 10 years, so I pretty much grew into this role,'' said Servis, who also has two uncles who are trainers, Jason Servis and Eddie Plesa, Jr. "I've been around horses all my life, and grateful that I've been able to ask questions and learn so much from my family."
Wentz is learning, too. John Servis had high hopes for Wentz as a 2-year-old, but as his son says, it's taking a while for him to grow up.
"I think he is, and by adding a shadow roll and blinkers, I think that's happening,'' he said. "I think he fits well in this race. I feel like he's improving."
Corrales: Everybody Deserves a Chance, Including Bobby G
At 30-1 on the morning line, Bobby G is the rank outsider in Friday's $300,000 Pimlico Special (G3), which is hardly surprising given he was claimed for $5,000 just three months ago and has never started in a stakes race. Indeed, the 5-year-old gelding's resume comprises five maiden races, four claiming races, four starter races and one allowance race, in which he was fifth.
But ever since trainer Jose Corrales haltered him back in February, the son of Awesome Again seems to have found a way to win, albeit in cheaper races such as starter handicaps and starter allowances. In his first start for Corrales, he scored by 5 ½ lengths and tripled his price to earn $16,520. His next paycheck was $13,650 for finishing second going 1 ¼ miles, and he then won twice more for an additional $27,930.
He could have continued along the same road, but Corrales and his new owners, Mohan Stable, had other ideas.
"What happens to me with horses is like what happens with people," said Corrales, who turned former claimer Something Awesome into a multiple graded-stakes winning millionaire, and who in fact was the favorite for last year's Pimlico Special. "It's like people in the street. They deserve a chance, the opportunity to see if they are as good as anybody else. Maybe they are, maybe they're not, but they deserve a chance."
Bobby G started his career off with such a chance. Purchased for $300,000 as a 2-year-old at the OBS in April, he broke his maiden at fifth asking going 1 1/8 miles at Santa Anita Park for trainer Doug O'Neill and owners Newport Stables and Sheep Pond Partners. Transferred to Graham Motion later in the year, he was fifth in an allowance in November, then came back 10 months later in his first start for a tag.
He made a few more starts for New York trainer Jeremiah Englehart, his price steadily dropping from $40,000 to $25,000 to $16,000 before landing in a 1 1/8-mile race at Laurel Park with a $5,000 tag.
Bobby G won by 13 ½ lengths and Corrales had himself a new project. Perhaps another Bodhisattva, who earned a shot to run in the 2015 Preakness, finishing eighth behind eventual Triple Crown winner American Pharoah.
"What got me into Bobby G is he has the breeding to run the distance," said Corrales, noting the Special this year has been lengthened to 1 ¼ miles. "He's been consistent, does pretty well – he deserves a shot, and so do the owners.
"If he wins, everyone would be surprised but me," he added. "If he does, I can tell you I'm a genius – but if it happens, it will be because of the horse."
And the chance he got.