RIA ANTONIA ADDED TO LIST OF CANDIDATES FOR 139TH PREAKNESS STAKES

Kentucky Derby Winner California Chrome Returns to Track Wednesday; Kid Cruz Set for Weekend Work; Social Inclusion on Schedule for Thursday Morning Arrival

BALTIMORE , 05-06-14---Ria Antonia, the 2013 Breeders' Cup Juvenile Fillies (G1) winner, was added to the list of candidates for the 139th running of the $1.5 million Preakness Stakes (G1) Tuesday morning.

If the daughter of Rockport Harbor is shipped to Pimlico Race Course to run in the Middle Jewel of the Triple Crown on May 17, she will be saddled for the first time by trainer Tom Amoss. Ron Paolucci's Loooch Racing Stable and Christopher T. Dunn have transferred their 3-year-old filly from Hall of Fame trainer Bob Baffert to Amoss following her distant sixth-place finish behind Untapable in the $1 million Kentucky Oaks (G1) at Churchill Downs last Friday.

"She trained this morning with us for the first time," said Amoss at his Churchill barn Tuesday morning. "She is going to have a light breeze Monday or Tuesday after which Mr. Paolucci and I will discuss the Preakness."

Should Ria Antonia take on the boys, including Kentucky Derby (G1) champion California Chrome, she would attempt to become the sixth filly to capture the Preakness Stakes, joining Rachel Alexandra (2009), Nellie Morse (1924), Rhine Maiden (1915), Whimsical (1906) and Flocarline (1903).

Following Ria Antonia's victory in the Juvenile Fillies at Santa Anita last November, when she finished second by a nose but was placed first through the disqualification of She's a Tiger, Paolucci announced his intention to point his filly to the 2014 Kentucky Derby.

After finishing fourth in her 2014 debut in the Rachel Alexandra (G3) at Fair Grounds on Feb. 22, when she was beaten by more than 14 lengths by Untapable, Ria Antonia was transferred from trainer Jeremiah Englehart to Baffert. She debuted for Baffert with a second-place finish behind Fashion Plate in the Santa Anita Oaks (G1) on April 5. In the Kentucky Oaks, she loomed boldly while making a wide run on the turn into the homestretch before weakening through the stretch, finishing 15 ¼ lengths behind the victorious Untapable.

While Ria Antonia returned to the racetrack for the first time since her Oaks run Tuesday morning, Kentucky Derby (G1) winner California Chrome walked for 30 minutes at Barn 20 at Churchill Downs with exercise rider Willie Delgado on the shank.

Owned by breeders Steven Coburn and Perry Martin, California Chrome is scheduled to return to the track Wednesday morning around 7 o'clock for a jog.

Alan Sherman, son of trainer Art Sherman, is overseeing California Chrome's Preakness preparations in Louisville before the colt heads to Baltimore next Monday or Wednesday.

"They are doing maintenance on the plane and it is a question of when it will be ready," said Alan Sherman, whose shirt was sporting a new tear compliments of the Derby winner's teeth.

The Shermans maintain a stable of 16-17 horses at Los Alamitos, but for Alan, being with one horse is no vacation.

"The last time I had only one horse was when we brought Ultra Blend here for the Breeders' Cup in 2011," Alan Sherman said of the filly that finished fourth to Royal Delta in the Ladies' Classic (G1). "I was here about a week and a half. This is a little more stressful, but a good kind of stress. I wouldn't want it any other way."

And the celebration of the colt's 1 ¾-length victory has not dimmed, either.

"I keep my California Chrome hat on and everywhere we go people are congratulating us," Delgado said. "Every time I watch a replay of the race, I still get goose bumps. It has not set in yet what he did. It's unbelievable."

In other Preakness news:

Rontos Racing Stable Corp.'s Social Inclusion has recovered sufficiently from the bruise in his right front foot that had kept him out of a Gulfstream Park stakes Saturday to board a Pimlico-bound van Wednesday morning.

"We're leaving tomorrow morning around 10 and get there early Thursday morning," said Rontos Racing's Ron Sanchez. "He'll jog tomorrow before he leaves."

Social Inclusion won his first two races by a combined 17 ½ lengths at Gulfstream Park before finishing third in the Wood Memorial (G1) at Aqueduct on April 5.

Trainer Graham Motion will closely monitor the training of Ring Weekend this week before deciding the Tampa Bay Derby winner's status for the Preakness.

"I think it's going to depend on what kind of week he has and how he breezes on Saturday," Motion said Tuesday morning.

Ring Weekend galloped 1 ½ miles Tuesday morning at Fair Hill Training Center, Motion's home base in Elkton, Md.

The son of Tapit had been pointing for the Kentucky Derby at Churchill, only to be declared out of the first jewel of the Triple Crown on April 27 due to a fever.

"He had the fever for only two days, but it did cost him three or four days of training," Motion said. "Obviously, everything would have to go very well in order to do it (run in the Preakness). He can't afford to have a bump in the road." Motion reported that Alan Garcia would be the choice to ride Ring Weekend, the Tampa Bay Derby winner, should he run.

Kid Cruz, the decisive winner of the Federico Tesio Stakes on April 19 at Pimlico, will have an easy breeze this weekend at Belmont Park – his final timed worked before the Preakness.

Trainer Linda Rice said Tuesday that she has not decided who will ride the Lemon Drop Kid colt in the Preakness or when he will be shipped from New York to Baltimore. Maryland-based jockey Julian Pimentel was aboard for Kid Cruz's victories in the Private Terms at Laurel Race Course March 8 and the Tesio.

Kid Cruz, owned by Vina Del Mar Thoroughbreds and Black Swan Stable, took the 1 1/8-mile Private Terms by four lengths and the 1-1/16-mile Tesio by 3 ½ lengths.

"He made a last-to-first move in the first one and then had a nice closing kick in the second one," Rice said. "It doesn't look like he's going to have any trouble with the distance of the Preakness and I believe that the Belmont would suit him just fine as well."

Kid Cruz was named after New York Giants wide receiver Victor Cruz.

Kaleem Shah's Bayern came out of a Monday work of :58.20 for five furlongs at Churchill Downs in good order, according Baffert's assistant trainer Jim Barnes.

Bayern, who was disqualified from a victory in the Derby Trial (G3) on April 26 at Churchill Downs for interference in the stretch, walked the shedrow Tuesday morning.

John Oxley's Illinois Derby (G3) winner Dynamic Impact galloped 1 ½ miles Tuesday morning over a fast track before the renovation break at Churchill Downs with exercise rider Marco Cano aboard for trainer Mark Casse.

Dynamic Impact will bring a two-race win streak to Pimlico, having broken his maiden at Oaklawn Park prior to his Illinois Derby victory.

"We have to give credit to David Adams and the crew that had him at Oaklawn this winter," assistant trainer Norman Casse said. "We had him here last summer and fall. He was highly regarded, but just not winning. He got to Oaklawn, he had matured and something just clicked."

Daniel Dougherty's Ride On Curlin walked the shedrow for 30 minutes with trainer Billy Gowan handling the first half of the activity and groom Bridget Lambert the remainder as Gowan accompanied another horse to the track at Churchill Downs.

Gowan's phone was plenty busy Monday when the news broke he was replacing Calvin Borel as the jockey on Ride On Curlin following the colt's seventh-place finish in the Kentucky Derby.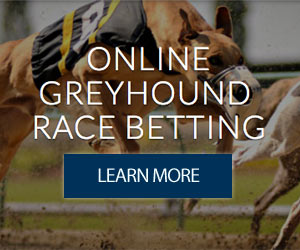 "I had a lot of agents call," said Gowan, who chose Joel Rosario to pilot Ride On Curlin in the Preakness. "I thought he would be the best choice. He never has ridden for me and I don't even know him, but he is the top rider in the country right now."
Ride On Curlin is scheduled to return to the track Wednesday morning with an easy mile gallop slated as the day's activity.
Susan Magnier, Derrick Smith, Michael Tabor and trainer Wesley Ward's Pablo Del Monte, who was scratched from the Kentucky Derby to wait for the Preakness, is scheduled to fly to Baltimore on Wednesday May 14.