CALIFORNIA CHROME ON TRACK FOR PREAKNESS STAKES

Social Inclusion Boards Pimlico-Bound Van; Pimentel Has Preakness Mount on Kid Cruz

BALTIMORE, 05-07-14---California Chrome, the early favorite for the 139th Preakness Stakes (G1) at Pimlico Race Course on May 17, returned to the racetrack during training hours at Churchill Downs Wednesday morning.

California Chrome was accompanied by exercise rider Willie Delgado and Alan Sherman, the son and assistant of trainer Art Sherman, on his way to the racetrack for the first time since winning last Saturday's 140th running of the Kentucky Derby (G1).

Owned by his breeders Steven Coburn and Perry Martin, California Chrome paused before reaching the five-furlong gap, taking a couple of minutes to check out the activity before going onto the track. California Chrome stood in front of the clockers' stand briefly and then jogged one mile.

"Good. Good. Really super," said Delgado, a former jockey, trainer and exercise rider on the Maryland circuit. "He went out there like he always does. He is his normal self."

Alan Sherman was similarly delighted.

"It went really good," Sherman said. "He wanted to train; he was tired of walking."

Sherman said California Chrome would resume galloping Thursday and maintain that schedule for as long as the California-bred colt remains at Churchill Downs.

"I still haven't heard about the plane; whether we will go to Pimlico Monday or Wednesday," Sherman said. "I'd prefer Monday. The key now is to keep him happy."

While California Chrome's travel plans hadn't been firmed up, Preakness candidate Social Inclusion hit the road for Pimlico Wednesday morning.

The Wood Memorial (G1) third-place finisher boarded a Pimlico-bound van at Gulfstream Park at approximately 10:30 a.m. after returning to the racetrack for the first time since being scratched from Saturday's Sir Bear Stakes with a bruise in his right front foot. The son of Pioneerof the Nile jogged to the satisfaction of trainer Manny Azpurua and Rontos Racing Stable Corp.'s Ron Sanchez.

"We're all set and excited," Sanchez said. "I was a little concerned Saturday with the bruise, then I was happy (Tuesday) and today I'm excited. He went out jogging today and everything was great. Manny and his guys did a great job."

Social Inclusion was accompanied on the van by Rontos Racing's Hey Leroy, the Appleton (G3) winner who is being pointed to the $400,000 Dixie (G2) on Preakness Day.

Plans call for Social Inclusion to walk Thursday morning after his scheduled early-morning arrival at Pimlico, gallop Friday, Saturday and Sunday and breeze on Monday.

Luis Contreras, who rode Social Inclusion in a pair of dazzling victories at Gulfstream and his show performance in the Wood, has the call for the Preakness.

Veteran Maryland jockey Julian Pimentel has retained the mount on Kid Cruz for the 139th Preakness.

Pimentel, 33, a regular in Maryland since the summer of 2006, rode Kid Cruz to victories in the Private Terms on March 8 at Laurel and the Federico Tesio on April 19 at Pimlico. Through Tuesday, Pimentel has 1,298 victories. He is the regular rider for the top turf sprinter Ben's Cat, owned and trained by King Leatherbury. Pimentel is 17-for-27 on Ben's Cat and they are scheduled to try for a repeat win in the Jim McKay Turf Sprint on May 16.

Kid Cruz, a son of Lemon Drop Kid, has three wins and a second in five career starts. Trainer Linda Rice claimed the colt for Vina Del Mar Thoroughbreds out of his second start on Nov. 22. He finished second in an Aqueduct allowance race in January, won the two Maryland stakes and is scheduled to try graded company for the first time in the Preakness.

"He did get a race over the course down there, handled it well," Rice said. "It's going to be a big step up in company to run against the Derby horses, particularly California Chrome. It's a big jump up in competition, but we are hopeful." Following the Private Terms, Rice entered Kid Cruz in the Wood Memorial (G1) on April 5 but opted to scratch out of New York's Kentucky Derby prep.

"I put him in the Wood with the idea that if he did run well it still kept the door open for the Derby because he did not have any points to get into the Derby," she said. "But he has had a bit of an issue with his right front shoulder with what I believe is a pinched nerve at the base of his neck. So we were treating him for that. He came up a little sore after his breeze into the Wood and I decided to wait and give it some time, so I wasn't able to run him in the Wood."

In the Tesio, Kid Cruz came four-wide from off the pace to post an emphatic 3 ½-length victory.

In other Preakness News:

Christopher Dunn and Loooch Racing Stable's Ria Antonia galloped 1 ½ miles at Churchill Downs Wednesday morning with Maurice Sanchez aboard for trainer Tom Amoss.

Sixth in the Kentucky Oaks (G1) last Friday, Ria Antonia is scheduled for a light breeze Monday.

The filly was transferred from Bob Baffert to Amoss on Monday. Amoss trains a string of horses for Ron Paolucci (Loooch Racing), and Paolucci has stated that he wants a Midwest campaign for last year's Breeders' Cup Juvenile Fillies (G1) winner that includes a shot at the Ohio Derby (G3).

Amoss told the Louisville Courier-Journal that Ria Antonia's Preakness status would be firmed up early next week.

"A decision will be made on Tuesday whether or not we're going to do that – that will involve how she trains, how she works and how she comes out of her work," Amoss said. "If the decision is made to go on to the Preakness, it will be a decision that I also stand behind. I'm willing to take that responsibility, because I would not run a horse unless I thought we had a shot to win," he added. "People who know me and know my reputation, know that's the way I operate. I can assure you either I'm going to be for it and we'll do it, or we're not going to do it."

Kaleem Shah's Bayern returned to the track at Churchill Downs on a mild and clear morning to jog a mile under exercise rider Jorge Alvarez for trainer Bob Baffert.

Bayern, who was disqualified from first in the April 26 Derby Trial (G3) for interference in deep stretch, had worked a bullet five-eighths in 58.20 seconds on Monday under jockey Rosie Napravnik.

Jim Barnes, who is overseeing Baffert's Churchill Downs string, said Bayern would resume galloping Thursday and work again on Monday.

"That is our usual routine to work five days out and then ship on Wednesday," Barnes said.

John Oxley's Dynamic Impact, winner of the Illinois Derby (G3) in his stakes debut in his most recent start, galloped 1 ½ miles under Marco Cano for trainer Mark Casse.

Miguel Mena, who was aboard Dynamic Impact for the Illinois Derby victory, is slated to be aboard when the Tiznow colt works on Saturday.

"That was the first time he rode him in a race," said Norman Casse, assistant to his father. "He may have gotten on him last summer when he was helping us out getting on horses."

Seventh-place Kentucky Derby finisher Ride On Curlin returned to the track at Churchill Downs for the first time since Saturday's race.

With trainer Billy Gowan on the right and groom Bridget Lambert on the left, Daniel Dougherty's Ride On Curlin walked from Barn 47 to the six-furlong gap where exercise rider Bryan Beccia hopped aboard.

Ride On Curlin backtracked to the finish line and then galloped an easy 1 1/8 miles.

"He was 110 percent; all systems are go," Beccia told Gowan after the exercise. "He will do the same thing the next two days," Gowan said. "I will probably work him a slow half when he gets to Pimlico."

Gowan is hoping there will be a Monday plane to Baltimore and he said Ride On Curlin would not work at Churchill even if there should be no flight until Wednesday.

"I am betting on a plane for Monday," Gowan said.

Trainer Wesley Ward reported that Pablo Del Monte jogged at Keeneland Wednesday morning and that the Giant's Causeway colt would work over the weekend for the Preakness.

Pablo Del Monte drew into the Kentucky Derby field from the also-eligible list when Hoppertunity scratched with an injury, but Ward decided to wait for the Preakness instead of having him run from the outside post in a 20-horse field.

In six career starts, Pablo Del Monte has two wins and two thirds. He was third in his most recent race, the Blue Grass (G1,) after setting the early pace and leading into the stretch.

Preakness prospect Ring Weekend, the winner of the Tampa Bay Derby, is scheduled to breeze at Fair Hill Training Center in Elkton, Md. for trainer Graham Motion.

Trainer Todd Pletcher reported Wednesday that no decision has been made on the immediate future of any of his 3-year-olds.

NEARLY 500 HORSES NOMINATED TO PREAKNESS WEEKEND STAKES

While the Preakness is the centerpiece of the spring meeting, fourteen other stakes races and two Maryland-bred starter handicaps will provide a weekend full of excitement for racing fans. A total of 483 horses were nominated to those added-money races. Pimlico will debut a $100,000 trainer bonus next weekend with trainers earning points based on finishes in 15 stakes races.

• May 16---Black-Eyed Susan, Pimlico Special, Miss Preakness, Jim McKay Turf Sprint, Hilltop, Skipat, Rollicking

• May 17---Preakness, Dixie, Maryland Sprint, Gallorette, Chick Lang, James Murphy, Sir Barton, The Very One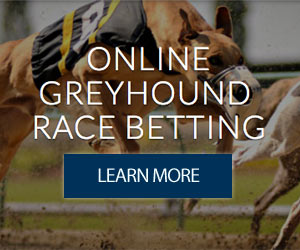 Trainers will receive points for finishing first (10 points), second (7), third (5), fourth (3) and starting a horse (1 point) in each race. The winner will earn $50,000. Other prize money: $25,000 (second), $12,000 (third), $7,000 (fourth), $4,000 (fifth) and $2,000 (sixth). Trainers must have started five horses in the stakes combined to be eligible.
The $500,000 Black-Eyed Susan Stakes (G2) and $300,000 Pimlico Special (G3) headline the Friday, May 16 card that features six other stakes races. Twenty-nine three-year-old fillies were nominated to the Black-Eyed Susan, including expected starters America, Euphrosyne, Fortune Pearl and Joint Return. Thirty-right runners were nominated to the Pimlico Special, including Moreno, Frac Daddy and Carve.
Thirty-eight fillies were nominated to the $100,000 Miss Preakness Stakes. Thirty horses were nominated to the $100,000 Jim McKay Turf Sprint, including defending champion Ben's Cat, a winner of 20 lifetime stakes races. Thirty-eight three-year-old fillies were nominated to the $100,000 Hilltop Stakes, while thirty-one fillies and mares were nominated to the $100,000 Skipat Stakes. Twenty-five two-year olds were nominated to the $75,000 Rollicking Stakes and another eleven to the $40,000 Kattegat's Pride Starter Handicap for Maryland-breds.
The Pimlico racing office will draw the May 16 card on Sunday afternoon.
The Preakness undercard features eight added money races, including three graded. Forty-five top grass specialists were entered in the $400,000 Dixie Stakes (G2). Forty-three fillies and mares were nominated to the $150,000 Gallorette Handicap (G3). The $150,000 Maryland Sprint Handicap (G3) features thirty-five nominations. Twenty-nine three-year-old sprinters were nominated to the $100,000 Chick Lang. Forty-two three-year-olds were nominated to the $100,00 Sir Barton Stakes. Thirty-four turf specialists were nominated to the $100,000 James Murphy. Thirty female turf specialists were nominated to the $100,000 The Very One Stakes. There were twenty-one Maryland-breds on the list for the $40,000 Deputed Testamony Starter Handicap.
The Pimlico racing office will draw the May 17 card on Wednesday, May 14.