Derby Winner American Pharoah, Dortmund Gallop with High Energy

Stevens High on Derby Runner-Up Firing Line

Danzig Moon Gets Acquainted with Pimlico Track

BALTIMORE – After watching Kentucky Derby (G1) winner American Pharoah and third-place finisher Dortmund gallop over the track at Pimlico for the first time Thursday morning in preparation for Saturday's 140th running of the Preakness Stakes (G1), trainer Bob Baffert said that he liked what he saw.

It was a cool morning with temperatures around 50 degrees when the two colts went to the track. Baffert said it was a good sign that they were on their toes and seemed to be anxious to train.

"Dortmund came by first. He was really moving well," Baffert said. "You could see he was comfortable. American Pharoah, as always, he just floats over the track. He looked very eager. I was really happy with the way they went over it. They looked healthy and bright, in top condition. There is no regressing there. It looks like they are coming up to another big race. I felt really good about it today."

Early on in his meeting with the media after the horses returned to the barn, Baffert was asked to talk about the post-position draw in which American Pharoah landed on the rail with Dortmund directly to his right in post No. 2. At first, Baffert said he probably wouldn't think about the posts until he met with his jockeys – Victor Espinoza on American Pharoah and Martin Garcia on Dortmund – until the day of the race. A little later, he returned to the subject.

"We didn't like the draw," he said. "I just hate to see them next to each other like that. It's something that you can't change, so you just deal with it. I didn't lose any sleep over it."

Baffert agreed with comments made by trainer D. Wayne Lukas that the Baffert colts performed well in the Derby but probably were not at their very best. "It's hard to really gauge the Derby. A lot of horses were struggling that day," Baffert said. "I don't really think Dortmund brought his A-game and Pharoah probably didn't bring his Super-A game, but they look really good. It looked like they came out of the race really well. American Pharoah hadn't had a hard race. That was a good, stiff, hard race for him and it looks like he handled it pretty well. He's a very exciting horse to watch and the way he moves over the track, he just floats."

Firing Line, ridden by veteran Gary Stevens, overtook Dortmund in the stretch of the Derby and battled with American Pharoah before finishing second by a length. In the eight-horse Preakness, Firing Line and Stevens will start from the outside post, which could provide the savvy Stevens with a tactical advantage. Baffert praised Stevens: "He is focused and he is tough. He will will them to get in and beat you. He's dangerous because he's tough."

Baffert said Firing Line forced American Pharoah to deal with the first serious challenge in his career.

"'Pharoah' had to really work to get by him," Baffert said. "When (Espinoza) pushed the button he was stuck a little bit. It had me a little bit concerned coming to the quarter-pole. I thought maybe he wasn't running, he was struggling a little bit, and still wasn't really responding. He didn't look like a tired horse. I don't know if it was the crowd noise or what. A lot of it was that Firing Line was really running hard. Dortmund is a good horse and Firing Line was digging in and running hard and not giving up. It was just a great horse race the last quarter."

Baffert said it was possible that the Preakness could turn into Round 2 of the battle that began at Churchill Downs.

"I think it's going be very competitive. Those big three are going to be very tough again," Baffert said. "Dortmund is going to be tough again. The way he came out of it, he could jump up. It's going to be interesting. What happens going into the first turn will determine everything."

FIRING LINE – Arnold Zetcher's Firing Line, who arrived at Pimlico from Louisville with American Pharoah, Dortmund and two other Preakness entrants Wednesday afternoon, jogged Thursday morning in the company of a pony.

"We didn't want to do too much with him today. He's feeling well and has really settled in well. He'll gallop in the morning," said trainer Simon Callaghan, who saddled Firing Line for a second-place finish behind American Pharoah after a furious stretch battle in the Kentucky Derby.

Jockey Gary Stevens was on hand to watch the morning activity and expressed confidence in his Preakness mount, who will be breaking from the far-outside No. 8 post.

"I'm very relaxed and confident. We got a great draw. I saw him on the track this morning and getting off the van yesterday, and he's very relaxed and confident too," the Hall of Fame jockey said. "It's a good spot to be in."

Stevens also loved the spot he was in with Firing Line on the turn into the Churchill Downs homestretch aboard Firing Line, who closely stalked pacesetter Dortmund around the first turn and along the backstretch.

"At the three-eighths pole, five-sixteenths pole, I would have bet all of my belongings that I was sitting on the winner," said Stevens, who has ridden three Preakness winners – Oxbow (2013), Point Given (2001) and Silver Charm (1997).

Firing Line overtook Dortmund but was unable to hold off the stretch-long drive of American Pharoah, who scored by a length over the tenacious runner-up.

"It showed what a great horse American Pharoah is. Firing Line took him to the well and he took us to the well. They were giving it everything they had. It was a great horse race," Stevens said.

The 52-year-old jockey obviously would have preferred Firing Line won the Derby, but he was more than satisfied with the son of Line of David's performance.

"I was confident going into the Derby. There were so many skeptics going into the Derby about him getting a mile and a quarter, but having ridden him twice previously and getting on him in the morning, I didn't have a doubt in my mind. I don't think Simon had a doubt in his mind," he said. "Even though he didn't win, it sort of vindicated him. He put that to rest. There's no doubt about his desire to win and fight. That's one of his greatest assets."

DANZIG MOON – John Oxley's Danzig Moon got his first feel for the Pimlico racing surface Thursday morning when assistant trainer Norman Casse sent him out for a 1 ½-mile gallop shortly after the renovation break at 8:30.

The versatile son of Malibu Moon seemed to like it, but that should come as no surprise since Pimlico will be the fifth track Danzig Moon has raced on in as many starts as a 3-year-old when he breaks from post 4 Saturday in the Preakness.

"I actually think he'll like this track a little more than Churchill," Casse said after returning to the Preakness Stakes Barn. "Churchill is its own track, but I actually think he'll like deeper race tracks – tracks like here, tracks like Saratoga. He really likes Palm Meadows and this (Pimlico) is very similar."

Norman Casse has done the majority of the hands-on training for his father, Mark, who has been dividing his time between the U.S. and his home base in Canada. Both were trackside when Danzig Moon was a troubled fifth in the Kentucky Derby.

"I was watching from the apron and I could tell when they went under the wire the first time that he was in a bit of trouble," Norman Casse said. "I was a little nervous about that, but as soon as he got clear I saw him grab hold of the bridle and I knew he'd be all right. Going past the half-mile pole when he went by Carpe Diem I thought, 'Man, we're really gonna run a big race here.' And we did, but obviously we've got to move forward off that to win the Preakness."

An unusually fast work horse, Danzig Moon's closing style in races is something of a contradiction. Casse said it's all a matter of developing his raw talent.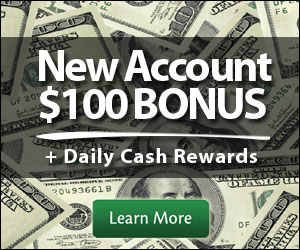 "I think we haven't seen his best race yet," Casse said. "I think it's taken him a little while to figure out exactly what his job is and being a racehorse. But I think seeing how aggressive he was in the Derby is kind of a testament to where he is now mentally. Before, you had to ride him a little more. He had the talent; but you had to teach him. Now he's doing things on his own, and I think it will make him a better race horse. We put blinkers on him immediately because he wasn't focused at all."
Danzig Moon hasn't had an official work since the week before the Derby.
"You just try to go a little easier (after the Derby)," Casse said. "We gave him a few days where he only galloped a mile instead of a mile and a half, just trying to get his energy level back up, but he really never waned. He's trained just as good for this race as he did for the Derby, and a lot of people were excited about the way he was training for the Derby, so I'm excited about the way he's training now. We feel like we deserve another chance."
Mark Casse was scheduled to arrive on a flight from Canada later Thursday.
DIVINING ROD – Lael Stables' Divining Rod made the short trip from Fair Hill Training Center in Elkton, Md. to Pimlico Race Course by van Thursday morning.
Trainer Arnaud Delacour sent the Tapit colt out for a 1½-mile gallop at 6 a.m. He was loaded on a van at 9:30 and transported to the track. Preakness rules require all horses to be on the grounds by midday on Thursday.
Delacour said that Divining Rod will go to the track at Pimlico at 6 a.m. Friday.
Divining Rod showed that he was a Preakness prospect with a victory in the Lexington Stakes (G3) on April 11 at Keeneland. For the first time in his career, the homebred colt successfully rated off the pace, moved to the lead a little later in the race and scooted home first by three lengths.
"That wasn't a surprise because we had obviously breezed him behind horses in the past before the Lexington, and he took it very well," Delacour said. "That wasn't a surprise, but we wanted to see that kind of race, which we hadn't seen before. I must say that everything worked out perfect for us. There was some fast enough fractions, like :47-and-change, for him to get to relax. That worked out very well for us."
Divining Rod earned enough Derby qualifying points to get on the also-eligible list, but the colt's owners, Roy and Gretchen Jackson, had decided to point to the Preakness. Delacour said he had no second thoughts about not competing in the Derby while he was watching the race.
"I'm glad I wasn't in there, because that's a tough race, a [big] field," Delacour said. "To take on those kind of horses, those are the best 3-year-olds in North America, to me it was better to take them on with the right amount of time between races and in an eight-horse field rather than a [big] field in the Derby."
MR. Z – Calumet Farm's Mr. Z galloped 1 ½ miles under exercise rider Edvin Vargas for six-time Preakness-winning trainer D. Wayne Lukas. Lukas said a similar exercise is planned for Friday and that the colt may jog Saturday. Mr. Z drew the No. 3 post for the Preakness and will be ridden by Corey Nakatani.
Mr. Z, who blew out a quarter-mile in 23.20 seconds through the stretch at Churchill Downs on Monday, had vanned to Pimlico Tuesday and trained for the first time here Wednesday.
Lukas won his first Preakness in 1980 with Codex and his most recent came two years ago with Oxbow, a colt whose past performances coming into the Preakness ran pretty close to those of Mr. Z.
"Oxbow was a lot more aggressive than this horse. He liked to have things his own way," Lukas said of the colt who had finished sixth in the Kentucky Derby. "This horse is a little more manageable."
Oxbow took four tries to break his maiden and a victory in the LeComte (G3) was his lone stakes victory prior to the Preakness in a career that included all stakes after the maiden score.
Mr. Z won at first asking and has run in 12 consecutive stakes and is graded-stakes placed seven times. He finished 13th in the Derby after enduring a rough trip into the first turn.
"He never got a chance to run in the Derby," Lukas said. "He is coming into the race beautifully, the same way Oxbow did."
As Lukas chatted at the end of the Preakness barn, a swarm of photographers clustered around Derby runner-up Firing Line as he got a bath after his morning exercise.
"Look at them all down there," Lukas said. "He beat us an inch (in the Los Alamitos Futurity) and we were lugging out. It's all about what have you done lately."
In addition to Mr. Z, Lukas brought five other horses to Pimlico for the weekend with three in stakes Friday and two Saturday.
On Friday, he runs Lady Zuzu in the Hilltop, Super Saks in the Adena Springs Miss Preakness (G3) and Brewing in the Jim McKay Turf Sprint.
BODHISATTVA – Owner/trainer Jose Corrales' Bodhisattva, the only horse in the Preakness field with a race over the Pimlico track, arrived at Old Hilltop Thursday morning following a 40-minute ride from Laurel Park.
Bodhisattva, who won the Federico Tesio at Pimlico on April 18, completed his morning training at Laurel with a mile-and-a-half gallop before boarding the van to Pimlico.
"He looks good," Corrales said. "My horse ran very well here. He really finished strong the last quarter. He's had a little time since the race, so he's not tired or anything. You're competing with the best, so there's no excuse. I'm in the race, so we'll see what happens. It's up to God."
Bodhisattva is a California-bred son of millionaire Student Council, who also had something of an affinity for Pimlico. One of the greatest accomplishments of his racing career was a victory in the 2008 Pimlico Special as a 6-year-old for trainer Steve Asmussen.
Despite being one of the youngest 3-year-olds in this Preakness field based on foal dates, Bodhisattva is the most experienced runner of the eight. He's had 11 career starts with three wins, a second and four thirds. This will be his first graded-stakes try as a sophomore. He was fifth in last year's Remsen (G2) at Aqueduct.
"You have to remember that he wasn't born until April," Corrales said. "So he's still learning, but he's very mature right now. I think the experience has been a good thing for him. He's never been better than he is right now."
History has not been kind to winners of the Tesio, as Deputed Testamony (1983) has been the only Tesio winner of 18 to go on to complete the Pimlico sweep in the Preakness.
Trevor McCarthy, who turns 21 on Saturday, will be aboard Bodhisattva for the Preakness.
TALE OF VERVE – Charles Fipke's Tale of Verve got his first feel for the Pimlico racing surface Thursday morning, galloping 1 ½ miles a little after 6:30 under exercise rider Kortez Walker. "We are good to go," trainer Dallas Stewart said. "He picked it up the last time through the stretch and Kortez said he didn't want to stop." Tale of Verve had shipped to Pimlico from Churchill Downs on Wednesday. He drew post position five for Saturday's Preakness and will be ridden by Joel Rosario, who will be seeking his first Preakness victory on his fourth mount.
"Post five is pretty nice," Stewart said. "I hope they rock and roll early on the lead."
Stewart, who will be saddling his fourth Preakness starter, said Tale of Verve handled the ship well. Tale of Verve is scheduled for a similar activity Friday morning with no gate or paddock schooling on the itinerary.
"He doesn't need any of that. He's good," Stewart said.
Tale of Verve never has raced on an off track and a chance for rain remains in the Saturday forecast.
"I don't know how he would do on it," Stewart said. "He has trained on off tracks, but whether he will run hard on it is another thing."
Stewart is a native of McComb, Miss., and Walker completes a Magnolia State exacta for Tale of Verve.
Walker, 23 is from Hattiesburg and is also an apprentice jockey.
"I have ridden some races and he (Stewart) wanted me to come to Kentucky for two years, but I wanted to wait until I looked better on a horse," Walker said. "I am going to start riding again this summer at Churchill Downs."