Justin Zayat Living the Dream with American Pharoah Firing Line Has a 'Good Morning' at Pimlico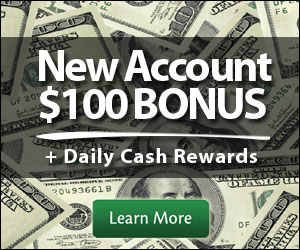 Casse Expects Less Stressful Trip for Danzig Moon
BALTIMORE – With his obligations as a student at New York University completed, Justin Zayat, racing manager for Zayat Stables, spent Friday morning at Pimlico Race Course checking up on his family's Kentucky Derby (G1) winner, American Pharoah.
Hall of Fame trainer Bob Baffert sent American Pharoah and his stablemate, Kaleem Shah's Dortmund, who was third in the Derby, for their morning gallops at 7:15 in preparation for Saturday's 140th Preakness Stakes (G1).
It has been a busy week for Zayat, son of prominent breeder/owner Ahmed Zayat. While the rest of his family was in the Middle East and Europe, he prepared for the last of his final exams at NYU, helped broker the sale of Preakness entrant Mr. Z to Calumet Farm and monitored reports from Baffert on what was going on with American Pharoah.
Zayat headed to Baltimore on Thursday shortly after taking his Economic Development final. He will receive his degree in Economics next week. The day after American Pharoah won the Derby, Zayat returned to student life, but he couldn't completely step away from racing.
"It's amazing. The last two weeks have just been so surreal," he said. "It's been like a dream. Everything has been going by so quickly. It's been hectic, but to be here with American Pharoah, I wouldn't trade places with anyone."
The one-length Derby victory by the Zayat homebred ended several years of frustration for the stable in its quest for one of the most coveted prizes in American racing.
"Our stable, we've won a lot of big races, a lot of Grade 1's, but we were always missing that one huge race," he said. "We haven't won a Breeders' Cup. We've run second in the Derby three times. To get that big win, it felt like a big sense of accomplishment, reaching that goal. It's very gratifying."
Justin Zayat was involved with the sale of Mr. Z to Calumet Farm Wednesday morning. The Zayats had no intention of running their 13th-place Derby runner against American Pharoah, but Hall of Fame trainer D. Wayne Lukas, who handled Mr. Z, set the stage for another one of his clients, Calumet, to buy the colt in time to enter him in the Preakness.
"It did happen quick," Zayat said. "The horse was doing really well and 'Coach' (Lukas) did a really good job with him throughout the year. He wanted to run and at the same time we had American Pharoah and we didn't want to compromise our Derby winner. Coach really put hard work into the horse and he said, 'I have a client who is interested in buying him, are you interested in selling?' I'm a businessman; this is a business for us. Obviously, I still love Mr. Z. I'll go kiss him if he won. He's named after my dad.
"They put a good offer in front of us, an offer we couldn't refuse. I don't want to keep Coach from running in the race. It's not fair to him. He worked so hard with this horse every single day. So we made the sale. Both parties are happy."
Zayat has been active in stable operations during his years as an undergraduate and picked up some more professional experience on deadline negotiations.
"I woke up the day of the draw and didn't expect to sell Mr. Z," he said. "Within two hours, he was sold. It went by really quickly."
Later Wednesday, his father's namesake, now a rival, drew post No. 3, two stalls outside American Pharoah. Justin Zayat said Mr. Z must be respected.
"He's a speed horse. I know how tough he is," Zayat said. "He can always hang around, but I'm worried about all the competition. We've got Firing Line to the outside and Dortmund right next to us."
Firing Line, the Derby runner-up, drew the outside post in the field of eight runners. American Pharoah is on the rail.
"One is not the ideal post position to start from in this scenario, but we've got to deal with the cards that were dealt to us. We can't change it now," Zayat said. "For sure, I respect Mr. Z and I know Mr. Z is not a horse who has got cheap speed. He really hangs and fights with you until the end. He can definitely do it to Pharoah. For sure, that's definitely a concern of mine." Justin Zayat said he's ready to start dreaming about the prospect of a Triple Crown should American Pharoah add the Preakness to his roster from post No. 1.
"He's a horse that is brilliantly fast. He has the talent to do it," Zayat said. "We just have to pray for a clean break and a clean trip. He definitely can do it. He's still in this race to win it."
While the Derby winner always receives more attention at the Preakness, Baffert said this week that Dortmund should not be overlooked. The son of 2008 Derby and Preakness winner Big Brown set the pace in the Derby and stood up to the challenge presented to his outside by Firing Line for better than 1 1/8 miles.
"Dortmund came in undefeated and he still ran a very gallant race to run third," Baffert said. "I really thought when they turned down the backside that he would win it, the way he was cruising along, like he did in California. He got a little tired, but since then he's come back and he's really trained well. I expect another big effort out of him.
"All of the horses that ran in the Derby that are here, they look like they are training really well. It should be a very competitive race."
Crowds are part of the Triple Crown series, but it turns out American Pharoah and Dortmund have sensitive ears. They wear ear plugs, and Baffert says they'll be wearing them for the Preakness.
American Pharoah wears them every time he goes to the track, whether for a race or a training session and he wears them throughout every race. Dortmund, a big horse Baffert said would "walk over the top of you" if he got too excited, wears them until he's in the starting gate and then his jockey pulls a string to remove them.
"Having a lot of people, a crowd around makes Pharoah nervous," Baffert said. "After his first race, in which he was terrible, we determined he was sensitive to sound. He's a very gentle horse, but his ears are so sensitive. We started putting cotton in them."
When Baffert felt the visible cotton looked less than sophisticated, he decided to get a pair of earplugs for both his Preakness contenders. Baffert referenced Zenyatta, the 2010 Horse of the Year who raced with cotton in her ears, and other trainers who use hoods with blinkers to accomplish the same purpose.
Since they don't make earplugs for thoroughbreds, Baffert bought plugs made for show horses.
"They cost about $6 a pair," he said.
FIRING LINE – Arnold Zetcher's Firing Line galloped 1 ¼ miles over the Pimlico racetrack Friday morning to the satisfaction of trainer Simon Callaghan.
"Everything's good. I really liked the way he galloped. He hit his leads perfectly. It was a good morning," said Callaghan after watching his Kentucky Derby runner-up's preparation for Saturday's Preakness. "He's training equally as well as he was going into the Derby. We're seeing all the same things, so I couldn't be happier."
Rated third in the Preakness morning line at 4-1, Firing Line has finished no worse than second in six races contested over five racetracks, including a victory over Del Mar's old synthetic surface and a 14 ¼-length romp in the Sunland Park Derby on dirt.
"He runs equally as well on every racetrack. I think it's because he's such an athlete. He's a good-moving, fluent-moving horse. He's such an athletic horse," Callaghan said.
Firing Line has shown high early speed, as well as the ability to rate off the early pace. "That's the one thing about him – he's a horse that doesn't need the lead; he can adapt to any circumstances. We'll just see how the race unfolds," Callaghan said. "You never really know until the gates open. You can presume there's going to be a lot of speed, but when you predict there's going to be speed, it doesn't happen."
Hall of Fame jockey Gary Stevens has the return mount aboard the son of Line of David.
DANZIG MOON – Trainer Mark Casse got to see his colt on the track at Pimlico for the first time Friday morning when he took him out for a routine gallop at around 7:45.
"Normally the day before (a big race) we go straight out and have an easy mile or mile and a quarter," said Casse, who arrived at Pimlico on Thursday to join his son/assistant Norman at the Preakness Stakes Barn. "That's what he did today. He likes it here."
Danzig Moon is one of five Kentucky Derby starters in Saturday's field, having finished 6 ½ lengths behind winner American Pharoah as a troubled fifth in the field of 18. When asked how he planned to turn the tables on trainer Bob Baffert's colt, he answered quickly.
"Well, I've already started praying," he said. "Norman called me yesterday and he goes, 'I've got some good news and I've got some bad news. The good news is our horse trained great. The bad news is so did the others (Baffert's duo of American Pharoah and Dortmund).'"
Mark Casse admits, however, that it was all pretty much good news when he watched the post-position draw on Wednesday from his home base in Canada. His colt, an off-the-pace type, drew post 4 in the field.
"To me, post position for us meant nothing," he said. "But boy, I have to admit I smiled a little when American Pharoah went to No. 1, because to me, what does Martin Garcia (Dortmund, post No. 2) do? If he runs head-and-head with Bob's other horse (American Pharoah) – I understand they're different owners – but he rides for Bob Baffert. If those two hook up … I don't see that happening.
"Does that mean that American Pharoah goes or Dortmund goes? If Dortmund goes, you're going to have Gary Stevens (Firing Line) licking his chops because he's going to keep American Pharoah down in there. If Victor Espinoza (on American Pharoah) yells to Martin Garcia 'I'm here,' will Martin Garcia come off the rail and let American Pharoah go? And us, we just sit back and hope it all happens."
And Casse expects a different kind of trip than the son of Malibu Moon had at Churchill Downs two weeks ago.
"In the Derby, (jockey) Julien (Leparoux) needed to hustle Danzig Moon away from there to get position, and when he did he really put him on the bridle and that's why he ran into that trouble going into the first turn," Casse said. "I think tomorrow we just fall out of there, and I think if he does that, he'll be a little bit more relaxed. We've just got to hope for a battle royale up front and save ground and come with a run. We look like we're one of the few horses that can come with some type of a run."
Danzig Moon will be Casse's second Preakness starter. The seven-time Sovereign Award winner as Canada's top trainer finished seventh with Dynamic Impact last year.
"We love it here," he said of racing's Middle Jewel of the Triple Crown. "It's so much less stressful than the Derby."
DIVINING ROD – Trainer Arnaud Delacour sent Lael Stables' Divining Rod out for his first tour of Pimlico Race Course early Friday morning. The colt, who shipped from Fair Hill Training Center Thursday, galloped 1¼ miles.
"He was looking around, just being curious," Delacour said. "That's the type of horse he is. I'm very happy with everything."
Divining Rod won the Lexington Stakes (G3) on April 11 at Keeneland, returned to Fair Hill and was pointed to the Preakness.
"It was a pretty uneventful preparation," Delacour said. "Everything was on schedule. Every breeze, the weather was beautiful."
Delacour has a fresh horse, one of the three new shooters who face the task of trying to beat Derby winner American Pharoah. Arnaud smiled when asked how he will beat the 4-5 morning-line favorite.
"First of all, by trying. That's why we're in the race." he said. "Hopefully, we can have a good trip. I don't know if we can beat him, but it's nice to come to see if we fit with these kind of horses." The last horse that did not run in the Derby to win the Preakness was Rachel Alexandra in 2009.
MR. Z – Calumet Farm's Mr. Z went to the track Friday morning at 5:55, paid a visit to the paddock and then galloped 1 ½ miles under exercise rider Edvin Vargas for trainer D. Wayne Lukas.
"He was good in the paddock and he was breathing fire when he came out of there, because he knew he was going to get to do something," Lukas said.
Mr. Z was the first Preakness entrant to arrive at Pimlico for Saturday's race, getting to Baltimore on Tuesday after vanning from Churchill Downs.
"He is better than I have ever seen him. He is really doing well here," Lukas said.
With a possibility of rain in the forecast for Saturday, Lukas was asked about the colt's ability to handle an off track.
"He trained on one practically all winter at Oaklawn Park," Lukas said. "He likes an off track. I never have seen this track as deep as it is now and if it gets some water on it, it would help it."
In Saturday's Preakness, Mr. Z will be reunited with jockey Corey Nakatani, who rode him to a third-place finish on a sealed, sloppy track at Oaklawn in the Southwest Stakes three months ago. In that race, Mr. Z set the pace in the two-turn, 1 1/16-mile race from the outside No. 11 post.
"There is no way to choreograph or script the way you want a race to run," Lukas said. "There are five horses in there that have similar styles. I just want him to break clean and get a chance to run."
Listed at 20-1 on the morning line, Mr. Z would be in line to possibly produce the biggest Lukas payoff should he provide the Hall of Fame trainer with a record-tying seventh Preakness victory. Oxbow, at 15-1 in 2013, was the longest Lukas shot to win the Preakness.
"If we are on the board, I will be very happy," Lukas said.
Lukas said that he considers one of his Preakness winners to be his best training job. "That would be Tabasco Cat," Lukas said of the 1994 Preakness and Belmont winner. "It took three Texas cowboys to get a saddle on him."
TALE OF VERVE – Charles Fipke's Tale of Verve galloped 1 ½ miles under Kortez Walker shortly after 6:30 on a mild Friday morning at Pimlico.
Trainer Dallas Stewart liked what he saw from the recent maiden winner at Keeneland.
"He went very smoothly today. It was basically a repeat of what he did yesterday," Stewart said after Walker told him Tale of Verve handled the track fine for a second day in a row.
Stewart is hoping for a quick pace in Saturday's race to enhance the chances of his late-running colt.
"A lot of them have the same style and I wouldn't think we'd see a :48 half-mile or 1:12 for three-quarters," Stewart said. "I think the pace will be more realistic like :46 and three-quarters in 1:10 and if they go quick, we will be far back."
Tale of Verve is listed at 30-1 on the morning line and Stewart knows his colt likely will be bypassed by the wagering public Saturday.
"It looks like he has handled all the activity and hard training well," Stewart said. "He just has to get in there and fight and run against the best horses. It is time to see what he has. I believed in him all winter and you make adjustments as you go."
Joel Rosario has the mount for Stewart and owner Fipke, who is scheduled to arrive in Baltimore tonight.
BODHISATTVA – Owner/trainer Jose Corrales led the Federico Tesio winner onto the track at 6:45 Friday morning for a leisurely gallop of about 1 ½ miles.
The son of Student Council had things pretty much his own way on the front end of the Tesio, but the Preakness field presents a conundrum of pace scenarios that will make matters considerably more difficult for Bodhisattva and jockey Trevor McCarthy.
"We discussed it a little bit last night with his father (Mike McCarthy), who's a former jockey," Corrales said. "It's just a race with a lot of good horses. You have to have a good break and then decide from there where you're going to be."
This will be the first Preakness for both Corrales and Trevor McCarthy.
"Trevor's been riding here, he knows the track, and he's a young rider," Corrales said."He's competing (for the first time) the same way I am. I've been in the business a long time, but this is the biggest race I've been in. If you don't have a horse, it doesn't matter. The horse has to take you there, and this horse right now is at the peak of where he's supposed to be."
Bodhisattva comes into the Preakness as the most experienced runner in the field. In 11 starts, he has posted three victories, a second and four thirds. This will be the fifth start of his 3-year-old season.