Rafael Bejarano (jockey, Goldencents, 1st) – "I knew I was going fast and I had to find a way to give him a little break from the three-eighths to the quarter-pole. I was able to do that. When the other horse started to come to me, I held onto him just a little bit before I turned him loose. When I turned him loose, he fired big."

Leandro Mora (trainer, Goldencents, 1st) – "This is very exciting. When I saw Tapiture coming, I started to sweat. But, Goldencents kept trying and I started to relax. I felt fine. He wasn't going to let anyone beat him today."

Rosie Napravnik (jockey, Tapiture, 2nd) – "He really ran a courageous race. Turning into the stretch I really didn't think there was any way I could get beat. But Goldencents is a really good horse. He (my horse) kept fighting, but I just couldn't get by him."

Steve Asmussen (trainer, Tapiture, 2nd) – "He was tremendous. To have a 3-year-old you are trying to win the Derby with in the spring and have him step up like that today is really something. Hats off to the winner, who is the repeat winner of the (Dirt) Mile, but my horse has heart. He's all heart. This is the winner's home track and this is his specialty, and my horse had been running longer and was shortening up today. I'm very, very proud of him."

Paco Lopez (jockey, Pants On Fire, 3rd) – "(Trainer) Kelly (Breen) told me to get out of the gate well and establish a good position, which I did. The only problem I had in the race was when the 9-horse (Tapiture) crowded me a little at the three-eighths. The leader never stopped running."

Kelly Breen (trainer, Pants on Fire, 3rd) – "The winner ran unbelievably. The way that they started out the race it looked like a perfect scenario for us and that horse was supposed to stop going 22. I'm happy to be third; it's a better performance than here last year. To have a 6-year-old and have him run back to back years here - maybe I'll have him back again next year. I thought that Fed Biz would be going with Goldencents - and Paco rode our horse right and gave us a nice breather (at that time), but we didn't have that kick to get there. I think it validated that we have a nice horse. He's doing well and I hope he comes out this race well and maybe we'll be back again next year. To say that he's this age and though I'm not sure - we've had a couple minor offers for him to go to stud - if he comes out of this race as well as I hope, maybe we'll be back again. Maybe Goldencents won't be here then and we will."

Goldencents is the first two-time winner of the Breeders' Cup Dirt Mile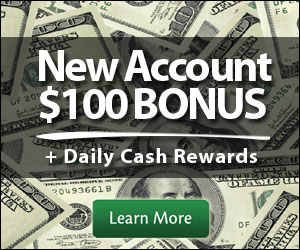 First Breeders' Cup World Championships victory for trainer Leandro Mora Fifth Breeders' Cup World Championships victory for jockey Rafael Bejarano
Quick Facts: Trainer Leandro Mora - Worked with trainer Doug O'Neil since 2002 - Integral part of the team when I'll Have Another won 2012 Kentucky Derby and Preakness Stakes - He began his career as a barn hand in 1977 with Gary Jones at Del Mar. He went from Jones to Dave Bernstein and became an assistant trainer. After a brief stay with John Sadler, Mora moved on to Brian Mayberry. - "Brian was my mentor," Mora said. - He also did a short stint with English-born trainer Tim Pinfield and gained knowledge of racing in Dubai when he accompanied Pinfield there. Later he influenced O'Neill to try Dubai. - Mora and his wife, Juana, have been married for 25 years. They have two sons, both in college. - A native of Mexico, Mora now is a U.S. citizen. He hails from the town of Tecalitlan in Jalisco, Mexico, the birthplace of mariachi music. - Earned his first graded stakes victory as the listed trainer for 2012 Pennsylvania Derby winner Handsome Mike.
Additional quote from Breeders' Cup Juvenile Turf
Winning trainer Wesley Ward (watching races from tack room at Gulfstream Park) – "I'm elated to get my first Breeders' Cup win. I sure would have loved to have gotten it for Mr. (Ken) Ramsey. He's been such a good client. I'm just glad both horse made such a good showing. I was a little concerned about distance, but he had good spacing between races and every work got better and better. Frankie (Dettori) is the greatest. He's the man.
"I stayed in Florida to see my son's cross country race. He may not have run as well as Hootnanny, but it meant a lot to be there."