Irad Ortiz Jr. (jockey, Lady Eli, 1st) – "It was really good. I got a perfect trip and can't complain. My filly broke good and I got a nice spot down inside, and then I broke through the hole when (Sunset Glow) came out. My filly flew right through there. I was patient and waited like the trainer told me and it worked out good for us. It feels great; unbelievable."

Chad Brown (trainer, Lady Eli, 1st) – "I'm so proud of her to see her run like this today. We developed these babies form scratch and I remember the first time I saw her breeze on the turf. It took my breath away. I told these guys (owners) she was something special and she proved out to be. It all worked out. Very proud and happy."

Victor Espinoza (jockey, Sunset Glow, 2nd) – "She broke a step slow, and I had to encourage her a little bit. She lugged in a little at the three-eighths pole and the other horse (winner) got through on the inside, but she ran great.

Blake Heap (assistant to trainer Wesley Ward, Sunset Glow, 2nd) – "A win and two seconds – pretty good day, huh? It looks like all the horses ran good and you can't win them all. (The race) was a little too fast early. We didn't want to go that fast but the 5-horse (Isabella Sings) was kind of pushing us along and the 4-horse (winner Lady Eli) got a perfect trip. All in all, a very good race."

Frankie Dettori (jockey, Osaila, 3rd) – "She's run great, but for the first time on a track like this, she found the tight turns quite difficult, but she's run really well. I was trying to pick my way through some tight spots and when I finally got clear, the two U.S. horses just kicked on faster than mine."

Richard Hannon (trainer, Osalia, 3rd) – "I'm really pleased with her. She's run a really good race. It's a shame because she missed the gate but she's run on really well. I'm very pleased with that."

Jamie Spencer (jockey, Prize Exhibit, 4th) – "I'm very pleased with the horse. She's run very well. Jamie (Osborne, trainer) told me to drop her in and just to do my best and I'm delighted with her. It got a little tight at the head of the stretch and looked like somebody bothered Ryan's (jockey Moore) horse (Qualify), but she ran very well and we're all happy."

Gary Stevens (jockey, Sivoliere, 5th, first ride back since knee replacement) – "She's a good filly. The turf is not as firm as you would think; they're definitely getting their toe in. I think she might actually want to go farther, she's so kind - she'll do whatever you want."

First Breeders' Cup World Championship victory for jockey Irad Ortiz Jr.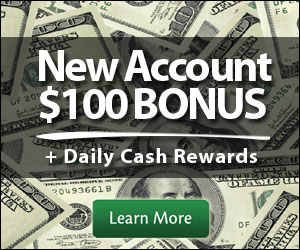 Third Breeders' Cup World Championship victory for trainer Chad Brown