J. Paul Reddam (whose Reddam Racing is owner of 31-1 longshot winner Irap. He and trainer Doug O'Neill watched the race from Santa Anita.) "(When the horses were coming down the stretch) We thought, 'Oh this is looking good' and then in the stretch when we saw he actually had a chance, we all just started yelling and screaming. It seemed like the wire was taking forever to get there. When he made the lead I thought that son of a gun is going to hit the board here. Then, about the eighth pole I was thinking man we have a chance to win here because McCraken had backed out of it and a couple other horses didn't fire for whatever reason. I really have got to say (trainer) Doug (O'Neill) did a fantastic job – he and his team. It's just fantastic feeling when you don't think you are going to (win)."

Doug O'Neill (winning trainer)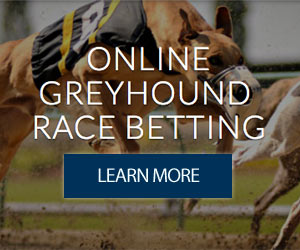 "He's a son of Tiznow, and he has a ton of ability. The fact he was still a maiden was kind of unfortunate, but he's always been a talented horse. (Jockey) Julien (Leparoux) gave him a great ride. Unbelievable."
On whether Irap is continuing to the Kentucky Derby-G1 "That's the plan. As long as he stays injury free, that will be our next move." Jack Sisterson (assistant to Doug O'Neill, winning trainer of Irap)
"A lot of credit to the Reddams. He (Irap) went to Sunland Park and didn't run quite as well as we expected. Doug said, 'This horse is better than this, so let's send him to Keeneland.' And sure enough, he showed up on the day.
"Julien (Leparoux) rode him perfect, and it worked out. You have to toy with this horse. He's such a thinker. As a 2-year-old, he always showed talent. When Julien came to gallop him Wednesday, he said, 'This is a nice horse."
On Irap's plans before the Kentucky Derby "He'll obviously stay here at Keeneland like Nyquist did last year. (Keeneland was) really accommodating to us with Nyquist here. I really believe horses thrive here at Keeneland."
Julien Leparoux (winning rider of Irap) "It's great (for a horse to break his maiden) in the Blue Grass. The plan was to be sitting second. He was very relaxed. We had the trip that we wanted. He (trainer Doug O'Neill) wanted me to start going at the half-mile pole. He said if a horse came up to him, he might (pull back) back a little.
"(In the stretch) I felt confident but I knew they were coming. He never gave up. I knew he was going to run good. He runs good every race. We talked and we had the perfect trip. It came to reality."
Joel Rosario (rider of runner-up Practical Joke) "It was nice where I was and he responded very well turning for home, but it was too tough to beat the horse on the lead. I thought for a second I was going to get him but the winner kept on fighting and had another gear."
Chad Brown (trainer of Practical Joke) "He showed a lot of heart. I was disappointed with the trip but that was due to the (outside) post. (Jockey) Joel (Rosario) really didn't have a chance to tuck him in. The winner really ran a courageous race. He really ran fantastic and I thought my horse did, too. Post is so important and today even though it was a short field, it hurt us because he had to go wide. I am proud of his effort."
Brian Hernandez Jr. (rider of third-place finisher and beaten favorite McCraken) "We had a good trip. He (McCraken) ran his race, and it was a good third today. He ran with some well proven horses. We will just go on from here."
Ian Wilkes (trainer of McCraken) He declined to comment immediately after the race.
Robby Albarado (rider of fourth-place finisher J Boys Echo) "He got bumped around some, but he ran a decent race."
Dale Romans (trainer of J Boys Echo) "I thought we'd win the race, but he ran a credible race. You can go back in history and look at horses that run third or fourth in this race and come back and do well."
On whether this performance sets J Boys Echo up for the Kentucky Derby "I was hoping he would move forward off the other (last) race (when he won the Gotham-G3). We're gonna go. He's a good horse, and we'll see what happens. Twenty horses in a mile and a quarter race; a lot of stuff can go right."
Jose Ortiz (rider of fifth-place finisher Tapwrit) "He broke well, maybe a step behind. Going into the first turn I was in a good spot behind Rosario (on Practical Joke) so I tried to follow him the whole way. When I tried to keep up with a half-mile remaining, I didn't have too much horse. I don't think he liked the track too much. When I hit the backside I was kind of nervous already."
Todd Pletcher (trainer of Tapwrit) "He seemed to run kind of flat. I thought he saddled beautifully and behaved really well in the post parade and the gate. He had his head in the air a little bit and missed the break a touch. Then he got stuck four or five wide all the way around there. It seemed like he struggled with the race track a little bit. He just ran kind of evenly and flat the whole way."
On whether Tapwrit will continue to the Kentucky Derby "We'll see how he comes out of it and talk to everyone, but we feel like he's that caliber of horse. As long as we don't find any major reasons (not to), we'll certainly take him to Churchill (Downs) and see how he trains there."
Kenny McPeek (trainer of sixth-place finisher It's Your Nickel) "You don't know 'til you try. We were the second-longest shot on the board and the longest shot won it. My horse is a nice horse. We'e probably going to go a little more conservative with him, and at least we know. We didn't fail. We learned."
Corey Lanerie (rider of seventh-place finisher Wild Shot) "My horse broke well and the plans were if we didn't see a lot of speed in the race to try and go to the front, and if somebody beat us to it then it was fine to sit off of it. I was loving my trip to the half-mile pole, I thought I had a lot of horse and when the eventual winner (Irap) came to me, I thought, 'Oh, not this early.' I thought it was a little early but he won the race so he made the right move. I didn't have enough to go on with him, but he (Wild Shot) will come back and run another race. He's a good horse."