SANTA ANITA HANDICAP 80TH RUNNING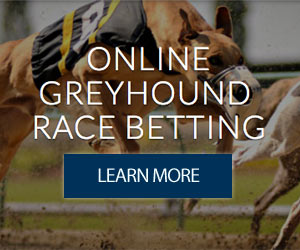 GR. I, $750,000
JOCKEY QUOTES
JAVIER CASTELLANO, SHAMAN GHOST, WINNER: "I knew there wasn't a lot of speed in the race so I just wanted to focus on the horse on the lead, Midnight Storm, and keep track of him. (Shaman Ghost) was comfortable the whole way.
"I knew I had it won at the eighth pole. I asked him for full speed at the eighth pole, and he gave it to me, right away. I said 'Yes!'"
"I tried to get away from Midnight Storm in the stretch. I could tell that my horse was a little sensitive to going by the other horse. I switched my stick to my left hand, tried to make him switch leads to go by and that's what he did.
"He's a classy horse. With not a lot of speed in the race, I had to ask him a little, put him really close to the pace and he responded. Very classy horse."
RAFAEL BEJARANO, MIDNIGHT STORM, SECOND: "I didn't try to send him right away, I just left him alone. At the first jump he was stepping slow but I didn't rush him. I let him go and when I got him to the lead I tried to hold the pace, letting everybody follow me. It was good.
"I stayed on the rail, and the horse relaxed. He was really, really relaxed the whole race. I tried to get the jump at the start and tried to steal the race, but the winner was much the best today.
"With my horse, it was the first time running the mile and a quarter on the dirt. I think he did a really good job."
TRAINER QUOTES
FRANK STRONACH, OWNER/BREEDER OF SHAMAN GHOST, WINNER: "This is my third win in the Big 'Cap (Frank Stronach also owned Milwaukee Brew who won the 2002 & 2003 Big 'Cap's.) Of course any time you win a Grade I it is a thrill, especially this race.
"I was kind of sitting there quiet (watching the race.) He's had a lot of bad racing luck and he's better than what he has shown. Today it all worked out."
JAMES JERKENS, SHAMAN GHOST, WINNER: "He was in a nice spot the whole way, and then when the leader kicked away a little on the turn, for a second it looked like he was getting a little discouraged.
"Javier was able to head him to the outside, out of the dirt, and I felt good right before they turned for home. I felt like, 'May the best horse win.'
"It didn't look on paper like there was much pace, so it didn't surprise me that he was placed where he was. He's been showing up in all of his races, so I think he should get some (respect) now."
NOTES: The winning owner/breeder is Frank Stronach. Shaman Ghost was bred in Ontario, Canada at the Stronach-owned Adena Springs North.