• AUTUMN MISS MILE SUITABLE FOR MISS SOUTHERN MISS • COLLECTED AND STELLAR WIND HEADLINE BC BREEZERS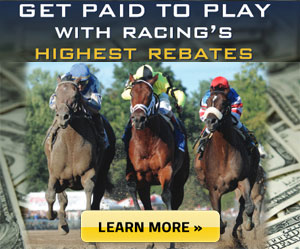 • RACING REMEMBERS BELOVED BEVERLY J. LEWIS • CARMA HOSTS AFTERCARE AWARENESS DAY ON SUNDAY
MISS SOUTHERN MISS RETURNS TO MILE IN AUTUMN MISS
Miss Southern Miss returns to a venue over which she registered her most impressive victory to date when she runs in Sunday's Grade III, $100,000 Autumn Miss Stakes for three-year-old fillies at one mile on turf, closing day feature of Santa Anita's 19-day Autumn Meet.
A daughter of More Than Ready trained by Keith Desormeaux for Peter Cantrell, Miss Southern Miss won the restricted Surfer Girl Stakes at a mile on grass last Oct. 16 at Santa Anita, then ran a well-beaten fourth behind Unique Bella on dirt in the Grade II Las Virgenes Stakes on Feb. 5 before closing well for fifth despite a five-wide trip in the Unzip Me Stakes at about 6 ½ furlongs on turf Sept. 30.
"It looks like there are a few running that prepped for this race in the same manner," Desormeaux said, referring to Storm the Hill, Tapped, Spin Me a Kiss and Kathy's Song, the first four finishers in the Unzip Me.
"That said, there's no doubt about my filly's distance capabilities. The Unzip Me was a good prep for the Autumn Miss and hopefully it works out. She's ready to go."
The field for the Autumn Miss, race nine of 11 with a 12:15 p.m. first post time: Kathy's Song, Tyler Baze, 15-1; Miss Southern Miss, Kent Desormeaux, 6-1; Beautiful Becca, Mario Gutierrez, 20-1; Tapped, Mike Smith, 6-1; Chocolate Coated, Gary Stevens, 12-1; Storm the Hill, Corey Nakatani, 6-1; Domestic Vintage, Joe Talamo, 20-1; Spin Me a Kiss, Edwin Maldonado, 10-1; Meadowsweet, Evin Roman, 4-1; Reverse, Drayden Van Dyke, 15-1; Lull, Flavien Prat, 7-2; Bernina Star, Santiago Gonzalez, 30-1; Sandy's Surprise, Victor Espinoza, 20-1; and Almost Carla, Stewart Elliott, 20-1.
COLLECTED, STELLAR WIND AMONG BREEDERS' CUP WORKERS
Pacific Classic winner Collected and champion Stellar Wind had their final major works for their Breeders' Cup engagements Nov. 3 and 4 on a refreshingly brisk Saturday morning at Santa Anita, which basked in brilliant sunshine nonetheless.
Collected, one of four probable Breeders' Cup Classic starters on Nov. 4 for Bob Baffert, went six furlongs under Martin Garcia in 1:13.40, while Stellar Wind worked six furlongs in company with Kristo for the Nov. 3 Distaff.
"He went nice," Baffert said of the speedy Collected, winner of his last four races by a combined margin of 22 lengths. "He just cruised around there like he always does."
Trainer John Sadler was well satisfied with Stellar Wind's drill and where the chestnut mare stands less than two weeks from her final start.
Under exercise rider Jose Contreras, Stellar Wind went five furlongs in a bullet 59.80 after the 7:45 a.m. renovation break. Kristo was clocked in 1:00.40.
"I had her in a minute flat and out in (one) 14," Sadler said of the daughter of two-time Horse of the Year Curlin, who is three for three this year, all victories coming in Grade I races. "I'd give the work a B-plus. She's not a super-fast worker.
"If you look at her works the last three years they're kind of like 1:01, (one) 14 and change, so this was a nice work for her. The track's been slow this fall meet, so it was a very good work for her, I thought."
Stellar Wind will be making her first start in more than three months in the Distaff, but Sadler had that as her agenda from the beginning.
"The plan all along was not to run again until the Breeders' Cup, and she's ready to go," Sadler said. "It was a good work on this track. She loves Del Mar and she's leaving tomorrow. We'll look at her in the morning and then off we'll go."
Sadler also sent Dirt Mile contender Accelerate five furlongs from the gate under Victor Espinoza in 1:00.80.
"I like him sharp from the gate," Sadler said in explaining the gate drill. "It's going to be a big field, and going a mile at Del Mar, the post position and how you get to that first turn is key, so I just wanted to sharpen him up from the gate a bit. We did that last year before the San Diego Handicap, so I told Victor to just get a nice little breeze from the gate.
"He had a good work last week; he went in 12 (1:12.40 on Oct. 21) so this was kind of a maintenance work to get him sharp from the gate at the same time . . . It was a good work for him, and Victor's got a really good feel for when he works horses in the morning.
"He can usually tell you what he thinks without having to necessarily work the horse fast. He worked Artistic Diva twice last week, and we weren't sure about how she went based on the time, but Victor said, 'Don't worry. She's good.' He knows what he's doing."
In other Breeders' Cup news:
Multiple Grade I winner Abel Tasman (Distaff) worked six furlongs for Baffert in a bullet 1:12.80. "She went great," Baffert said. "I'm very happy with her."
ChampionFinestCity (Filly & Mare Sprint) went four furlongs for Ian Kruljac in a bullet 47 flat, fastest of 67 drills at the distance, the average time of which was 49.65.
Blackjackcat (Mile) went five furlongs for Mark Glatt in 1:00.40; Itsinthepost (Turf) worked five furlongs on the training track for Jeff Mullins in 1:03; and My Boy Jack (Juvenile Turf) five furlongs on the main track in 1:02.40 for Keith Desormeaux, who gave Hall of Fame brother Kent a leg up for the breeze.
"It was a pretty fancy effort," said Kent, who trails Evin Roman in the race for leading jockey at the Autumn Meet with two days remaining, 17-13.
BELOVED THORUGHBRED OWNER BEVERLY LEWIS PASSES AT AGE 90
The Southern California racing community reacted with great sadness earlier this week upon learning of the passing of beloved owner Beverly J. Lewis, who succumbed to a lengthy illness on Oct. 20 at the age of 90.
Inseparable from her longtime husband Robert, who passed away at age 81 in February, 2006, Beverly Lewis was known for her graciousness, ready smile and accessibility to racing media, track officials and fans.
Owners of the winners of two Kentucky Derbies, Silver Charm in 1997 and Charismatic in 1999, Bob and Beverly Lewis were synonymous with the very best the sport had to offer and were tireless in their efforts to improve conditions and elevate the overall racing product in California. Additionally, the Lewises contributed untold millions to fund cancer treatment and research, evidenced by the Robert and Beverly Lewis Family Cancer Care Center of Pomona Valley Hospital.
In addition to their two Kentucky Derby victories, the Lewises also won three Preakness Stakes, one Belmont, three Breeders' Cup races, the Dubai World Cup, and had six of their horses win Eclipse Awards, including Charismatic, who was voted Horse of the Year in 1999.
Additionally, the Lewises were honored with the "Big Sport of Turfdom Award" in 1995, and in 1997, the couple was honored with the Eclipse Award of Merit.
Beverly Lewis has been honored in recent years with the Beverly J. Lewis Stakes for 3-year-old fillies at Los Alamitos and upon Bob Lewis' passing on Feb. 17, 2006, Santa Anita Park announced plans to re-name the Grade II Santa Catalina Stakes, for three year old Derby prospects at a mile and one sixteenth, the Robert B. Lewis Memorial—thus becoming only the third race in Santa Anita history at that point in time to be named for an individual.
"Bob's overriding concern was always to try and do the best thing, to do that which would most benefit our industry and those who worked in it," said Ron Charles, who served as Santa Anita Park President at that time. "He treated everyone with dignity and respect, and time and time again he went out of his way to help people, and he was always accessible to those in need."
A longtime resident of Newport Beach, a memorial service for Beverly Lewis is scheduled for 11 a.m. Nov. 6 at Saint James Anglican Church in Costa Mesa. In lieu of flowers, the Lewis family has requested that contributions be made to the Pomona Valley Hospital Medical Center Foundation, in care of Mr. Jim Dale.
CARMA HOSTS AFTERCARE AWARENESS DAY SUNDAY
Tomorrow at Santa Anita, CARMA (California Retirement Management Account) presents demonstrations from its retired race horses on the main track, featuring dressage, barrel racing and jumping throughout the day with former race horses in their new careers.
CARMA will stage an on-track equine demonstration featuring retired Thoroughbreds Bad Read Sanchez, Blue Chagal, Daahmer, No Jet Lag and Unbridled Dignity following races two, five and eight.
Fans can visit the CARMA tent in the PaddockGardens across from Champions! Gift Shop to learn about the organization's aftercare partners and the many talents of off track Thoroughbreds.
FINISH LINES: There will be mandatory payouts tomorrow, closing day, on the Pick 6, Pick 5 and Super High 5. First post time Sunday is 12:15 p.m. Admission gates open at 10:30 a.m. . . . With two racing days left, Richard Baltas holds a 10-9 lead over Peter Miller in the battle for leading trainer, while surging Doug O'Neill and 35 per-center (seven for 20) Vladimir Cerin share third with seven wins each . . . Hoppertunity, who has the Grade I Clark Handicap at Churchill Downs Nov. 24 on his agenda if he fares well in today's Comma to the Top Stakes, would be making his fourth start in that race for Bob Baffert. The six-year-old full horse by Any Given Saturday won the Clark in 2014, was second in 2015, and fourth last year behind Gun Runner . . .Show of respect: In today's eighth race, Baffert has what appears to be a talented two-year-old first time starter named McKinzie in honor of Baffert's recently deceased longtime close friend and highly respected Los Alamitos racing executive Brad McKinzie . . . Brice Blanc has parted company with agent Richie Silverstein and now represents himself . . . Through closing day tomorrow, just in time for Halloween, Santa Anita offers a Pumpkin Festival in the Family Fun Zone featuring an Infield full of activities for little jockeys. Inflatable jumpers, face painting, carnival games, pony rides, a playground and even a chance to meet the immortal "Seabiscuit" are part of the exciting package which can be purchased online at santaanita.com/events at a discount price.
SANTA ANITA STATISTICS
(Current Through Friday, Oct. 27) Jockey Mts 1st 2nd 3rd Win% ITM% Money Won Evin Roman 108 17 11 16 16% 41% $471,596 Kent Desormeaux 51 13 7 3 25% 45% $734,941 Tyler Baze 93 12 16 10 13% 41% $652,336 Rafael Bejarano 56 9 9 6 16% 43% $455,210 Drayden Van Dyke 59 9 4 4 15% 29% $534,545 Corey Nakatani 38 9 2 4 24% 39% $495,753 Flavien Prat 92 8 19 20 9% 51% $1,094,872 Stewart Elliott 49 8 5 5 16% 37% $256,648 Tiago Pereira 66 7 6 2 11% 23% $275,790 Mario Gutierrez 46 6 4 6 13% 35% $315,036 Gary Stevens 29 6 4 4 21% 48% $240,550 Joseph Talamo 56 5 9 10 9% 43% $425,586 Santiago Gonzalez 40 5 5 5 13% 38% $179,475
Trainer Mts 1st 2nd 3rd Win% ITM% Money Won Richard Baltas 51 10 7 3 20% 39% $388,696 Peter Miller 49 9 4 7 18% 41% $500,884 Doug O'Neill 52 7 4 8 13% 37% $363,675 Vladimir Cerin 20 7 4 1 35% 60% $166,680 Philip D'Amato 44 6 11 5 14% 50% $393,345 Mark Glatt 33 5 6 3 15% 42% $193,426 Richard E. Mandella 22 5 5 4 23% 64% $506,725 Jerry Hollendorfer 40 5 4 8 13% 43% $256,105 Peter Eurton 26 5 3 3 19% 42% $181,668 Bob Baffert 26 4 5 5 15% 54% $627,699 J. Keith Desormeaux 28 4 3 5 14% 43% $253,430 Mick Ruis 19 4 3 0 21% 37% $265,650 Neil Drysdale 20 4 1 6 20% 55% $172,940 Robert Hess, Jr. 18 4 1 2 22% 39% $70,305 Simon Callaghan 17 4 1 0 24% 29% $278,930