• Tonalist "comes back in good order" following runner-up finish in G2 Jim Dandy • Kid Cruz emerges from Jim Dandy in good shape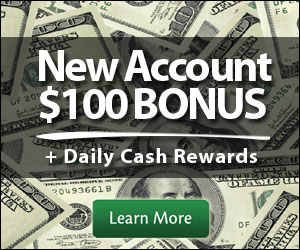 • Vyjack likely to return to sprinting in the G1 Vanderbilt • Merry Meadow set to contest G2 Honorable Miss on Monday • Dutrow marks G1 Ketel One King's Bishop on calendar for The Big Beast following standout allowance victory on Saturday • Palace Dreams regains winning form for Duggan at Spa
SARATOGA SPRINGS, N.Y. - Jim Dandy runner-up Tonalist "came back in good order; a touch stiff, but not bad," trainer Christophe Clement said Sunday morning and now will turn his attention to the Grade 1, $1.25 million Travers on August 23.
The Belmont Stakes winner was beaten 2 ¼ lengths in the Grade 2 Jim Dandy by Wicked Strong after traveling three wide on the first turn and four wide into the lane. He was also brushed slightly by the winner at the top of the stretch.
"He was second best yesterday with the trip that he had," Clement had. "Wicked Strong ran a really nice race, and we live to fight another day. We will do everything we can to be back in the Travers.
"The main thing is to focus on the future. We've got four weeks. We've got two breezes, and we will do everything we can to have him at his best on Travers Day. He will walk today, walk tomorrow; then he will go back to the track Tuesday morning."
* * *
Trainer Linda Rice said Grade 3 winner Kid Cruz emerged from his third-place finish in Saturday's Grade 2 Jim Dandy in good order and will be pointed to the Grade 1 Travers.
Kid Cruz's sire, Lemon Drop Kid, won the 1999 Travers after finishing second in the Jim Dandy. Under Irad Ortiz, Jr., Kid Cruz finished behind Grade 1 winners Wicked Strong and Tonalist on Saturday, beaten six lengths.
"He came out of it good," Rice said. "It was kind of an odd trip for him. I was pretty worried on the backside; it looked like he was going the wrong way, but he regrouped and Irad got him running the right way. He made up a lot of ground and came out of the race well, so I think we can move on to the Travers and hopefully have a better trip and a better finish."
The normally late-running Kid Cruz broke on top from post five and uncharacteristically was up close to the pace early before dropping back. Ortiz steered Kid Cruz five wide into the stretch and set his sights on the two front-runners, finishing 2 ½ lengths ahead of Kentucky Derby runner-up Commanding Curve.
"I would have rather he laid off of it and made one big run. It was kind of an ugly race," Rice said. "He kind of got sandwiched on the turn and [Ortiz] was having to ask him to be there, anyway; then he went the wrong way on us. It was kind of an ugly trip, but the horse gathered himself back up and was running at the end.
"It says a lot [about him]. He's a nice horse. Frankly, if that happens to most horses they're going to trail the field and run last. I think this allows us to move into the Travers. I think that's what we were really looking for. I was hoping for a closing second, beaten a length and a half, but it is what it is. If we're going to have a trip that doesn't work out, I'm glad it was in the Jim Dandy and not the Travers."
Ten of the past 16 Travers winners have come out of the Jim Dandy, including Lemon Drop Kid and Unshaded (2000) and Afleet Express (2011), who each ran third. Afleet Express was trained by Jimmy Jerkens, who also handles Wicked Strong.
Rice would become the fifth female trainer since 1978 to start a horse in the Travers, following Dianne Carpenter, sixth with Kingspost in 1988; Kathy Henry, seventh with Ridan Clarion in 1984; Kathy O'Connell, fourth with Blazing Sword in 1997; and Helen Pitts, seventh with For You Reppo in 2007.
Kid Cruz won the Easy Goer and Grade 3 Dwyer a month apart, the latter on July 5, heading into the Jim Dandy, and also captured the Federico Tesio and Private Terms in Maryland before a disappointing eighth in the Grade 1 Preakness on May 17. Rice had also considered the West Virginia Derby at Charles Town on August 2 but opted to stay at home.
"I thought there was a lot of risk in running him back in three weeks. He's supposed to 'bounce' and not move forward," she said. "But to train straight into the Travers, that wasn't very appealing to me, either. I don't think you can train the seven weeks and expect to win. The other option was in West Virginia, and then we're too close to the Travers. All in all, I wish things had unfolded differently, but if we're going to have things go poorly, better in the Jim Dandy than a month from now."
* * *
If his morning works are any indication, multiple graded stakes winner Vyjack could be a handful in his next start.
Vyjack has fired two consecutive bullet works since arriving at Saratoga, including a half-mile in 47.18 seconds on July 18, the fastest of 75 horses. Most recently, he went five furlongs in 59.03 under jockey Irad Ortiz, Jr. on July 25, ranking first of 31 horses. Last seen being eased in the 1 ¼-mile Grade 2 Suburban Handicap on July 5, the 4-year-old Into Mischief gelding is being pointed to the Grade 1, $350,000 Alfred G. Vanderbilt on the undercard of Saturday's Grade 1, $1.5 million Whitney.
It will mark Vyjack's fourth time sprinting in 12 career starts and first at six furlongs. He opened his career in the fall of 2012 with victories at 6 ½ and seven furlongs, and began the 2014 campaign with a seven-furlong optional claiming triumph at Aqueduct on April 27.
"We're going to shorten him up and, hopefully, that works for us," Rodriguez said. "We don't lose anything by trying.
"We put him in company," Rodriguez said, of the Saratoga works. "We've been running long, so we tried to sharpen him up a little bit. Hopefully we can come back and give him another nice three-eighths. I'm trying to work like [Hall of Fame trainer Bob] Baffert now. Hopefully, it works."
Vyjack opened his sophomore season by winning the Grade 2 Jerome and Grade 3 Gotham before running a narrow third in the Grade 1 Wood Memorial. Failed attempts in the Kentucky Derby, Belmont Stakes and Haskell Invitational followed, and he was put away until this year.
"He's got a lot of talent, for sure," Rodriguez said. "We checked him out up and down. We brought a couple of doctors in here and everything was good. He's doing very good; we're just disappointed in the way he's running.
"It was a no-brainer. It's not working out going long. If he runs good, there's time to get him back for the end of the meet [in the Grade 1, $500,000 Forego on August 30]. We're trying, because he's working very, very good."
* * *
Between 2000 and 2003, Gold Mover won six graded stakes for trainer Mark Hennig but largely raced in the shadow of fellow Edward P. Evans homebred stablemates Raging Fever and Summer Colony, both Grade 1 winners.
More than a decade later, Hennig has another hard-knocking filly in Merry Meadow, a contender in Monday's Grade 2, $200,000 HRTV Honorable Miss for female sprinters at six furlongs.
The 4-year-old daughter of Grade 1-winning sprinter Henny Hughes has been worse than third only twice in 21 lifetime starts with more than $458,000 in purses earnings and five wins, including the Grade 3 Vagrancy Handicap on May 17 at Belmont Park. In her subsequent start, Merry Meadow got nailed at the wire of the seven-furlong Grade 3 Bed o' Roses Handicap on June 21, losing to Hot Stones by a nose. Hot Stones is entered in today's Grade 3, $200,000 Shuvee at 1 1/8 miles.
"She ran her heart out," Hennig said. "She's a filly that's on the improve, and she's really improved from a year ago when she finally broke her maiden after a lot of tries. I think seven-eighths is right at the edge of what she doesn't want to do. She ran as well as she could and we were happy with it. A little turnback in distance here hopefully will help. I think 6 ½ furlongs is the optimum distance for her."
Hennig has drawn comparisons between Merry Meadow and Gold Mover, winner of the 2000 Schuylerville at Saratoga - then a Grade 2 - and back-to-back editions of the Grade 2 Princess Rooney.
"You get some horses that always seem to run to the competition. She's one of those horses," Hennig said of Merry Meadow. "While she was trying to break her maiden, she was running against some nice fillies. She would run as hard as she could and it didn't matter. You'd think, 'She's in tough this week,' and she'd be second again. "I think as she moves through her conditions, she just seems to run to the level. She's always going to put out. She's always going to try hard. When I had all those good fillies, I always described Gold Mover as the blue-collar girl. This filly is the same way. She just tries hard, every day. Whether it's morning or afternoon, she's going to put a lot of effort into it. Those kinds make our job easier."
* * *
On the morning after The Big Beast impressively won an allowance and matched Grade 2 Amsterdam winner Coup de Grace's Beyer Speed Figure of 100, trainer Tony Dutrow spoke philosophically about the opportunity cost of having chosen the easier spot for his lightly raced colt.
The Big Beast, exiting a 4 ¼-length maiden score on June 8 at Belmont in his third start, went straight to the lead on Saturday and extended his advantage at every call, drawing clear under a drive to win by 6 ¼ lengths.
"I don't know if I made the right decision," said Dutrow, who trains the 3-year-old son of Yes It's True for Alex and JoAnn Lieblong. "We may have run lights out in the Amsterdam. When you think your horse is really, really good, you want these races to count. We won the [Grade 3] Sanford [earlier in the meet] with [Big Trouble coming out of] a maiden race. I could have taken him to Delaware or Philadelphia, or someplace else easier, but I thought he was sitting on a good race, and, if he was, I wanted it to count."
Dutrow ultimately came to the conclusion he had chosen the correct path for The Big Beast, who will now target the Grade 1, $500,000 Ketel One King's Bishop, a seven-furlong race for 3-year-olds on August 23.
"I don't know if we made a mistake or not," said Dutrow, "but we did feel like our horse was going to run good. Usually when they are sitting on a good one, I want to make those races count. I just felt like going from a maiden win with a horse who wasn't all there yet mentally, I thought another seasoning would be really good."
* * *
Saratoga Race Course has been kind to Palace Dreams, who on Saturday improved her record at the Spa to 2-0-1 in three starts with a front-running one-length win in a second-level optional claimer for New York-bred fillies and mares.
The win was a pleasant surprise to trainer David Duggan as Palace Dreams hadn't raced since finishing second at the same level in November at Aqueduct.
"I had concerns about fitness coming in here, and she put them to rest afterwards," said Duggan. "She's obviously a very good filly. This race was basically just to get her back to the races to see what we had as a 4-year-old, and I'm happy with her run."
Last year at Saratoga, Palace Dreams, who is owned by former Suffolk Downs chairwoman Patricia Moseley, cleared the first allowance condition on opening weekend before finishing third in the NYSS Statue of Liberty in August. She was eighth at Belmont in September before her season finale at Aqueduct.
Like her win at Saratoga a year ago, Palace Dreams' victory on Saturday came in gate-to-wire fashion.
"She had an easy lead," said Duggan. "Nobody took her on, and it was a huge advantage."
Duggan said he will determine Palace Dreams' next start at a later date.