• Pletcher happy with potential G1 Travers starters after Friday breezes • Stakes winner No Dozing targets elusive graded win in G1 Jerkens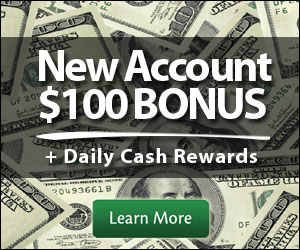 • Fayeq posts bullet work ahead of likely Travers bid • Next start uncertain for G1 winner Mind Your Biscuits following breeze • Unchained Melody turns in 'good little work' for G1 Alabama • G1 Woodward-bound Tom's d'Etat returns to work tab Friday • Thundering Sky pointing towards the Noble Damsel • Week 5 stakes probables
SARATOGA SPRINGS, N.Y. -Trainer Todd Pletcher said the Grade 1, $1.25 million Travers presented by NYRA Bets remains a possibility for Always Dreaming, Outplay and Tapwrit after all three breezed Friday morning.
Always Dreaming and Outplay worked in company on the Oklahoma training track, going four furlongs in 48.83 seconds. Clockers recorded the duo galloping out five furlongs in 1:01 4/5 with the first quarter-mile going in :25 1/5.
Always Dreaming, the Grade 1 Kentucky Derby winner, breezed for the first time since a third-place finish in the Grade 2 Jim Dandy on July 29 with Hall of Famer and regular jockey John Velazquez aboard. Outplay, coming off a win in the Curlin on July 28, was ridden by fellow Hall of Famer Javier Castellano.
"I thought both horses worked very well," Pletcher said. "I was very happy with the way Always Dreaming settled nicely and relaxed early. It was an excellent work from both horses.
"Both of them worked well enough to come back and work next week and see how they continue to prepare," he added. "But I think the Travers is very much in play for both of them and Tapwrit, also."
Always Dreaming had previously worked solo, but Pletcher said the Kentucky-bred Bodemeister colt, who ran eighth in the Grade 1 Preakness May 20 at Pimlico, responded well to breezing with his stablemate.
"All of his works after the Preakness were by himself and I wanted to see where we were in terms of how the race settled him down and how he was going to respond to being in company," Pletcher said. "I thought he rated very kindly. Johnny [Velazquez] said he was very agreeable with whatever he asked him to do."
Velazquez said Always Dreaming improved from his last work, seven days before the Jim Dandy on the training track.
"He was so much better; he allowed me to get him up to the other horse," Velazquez said. "He normally would be fighting me to there, [but] he was really good. It went very nice. He galloped out very good.
"The plan was for me to stay a little bit off him and give my horse a bit of a chance," he added. "Separately, we jogged him, and I let him [Outplay] start out in front, he got a little too strong, but as soon as he started picking up in front of me, he came back to me and I had him. I didn't think it was going to work out but it did. I'm very happy with it. I like the way he did it. He actually settled the first part, so that's the most important thing."
Pletcher said he was pleased with the way Outplay came out of it.
"I thought Outplay worked well also; a good solid, steady work. It seems like he came out of the Curlin in good order," he said.
Added Castellano: "He rated beautiful and we hooked up both those two at the top of the lane. They both finished really, really well. I like the way he did it."
Tapwrit breezed earlier in the morning on the Oklahoma track, working in company with a 2-year-old by Uncle Mo. The Grade 1 Belmont Stakes winner went five furlongs in 1:01.22 with regular jockey Jose Ortiz aboard.
"I thought he did great. He worked 1:01 and change but more importantly than that, I thought he galloped out fantastic, going 1:27 and change for the seven-eighths, pulled up the mile in 1:42," Pletcher said. [His] fitness level was very good; it seemed like he was doing it easily in hand. I was very happy with it."
Pletcher said that Patch, the third-place finisher in the Belmont Stakes, will not be likely for the Travers after running fourth in the Grade 3 West Virginia Derby on August 5 at Mountaineer Park.
"It's back in three weeks. I would say it's unlikely but we'll continue to see how things unfold here," he said.
American Patriot remained in good order one day before the Grade 1, $500,000 Fourstardave, Pletcher said. The 4-year-old son of War Front will be running for the first time since finishing 11th in the Group 1 Queen Anne on June 20 at Royal Ascot.
"We had spoken about what our plan would be if we went to Royal Ascot, and we decided that timing-wise, the Fourstardave is a race we could point for whether we went to Royal Ascot or not," Pletcher said. "Once we went, we came back here [to the U.S.] the day after he ran and once he cleared quarantine, he came right to Saratoga and has been preparing for that since then."
American Patriot won the Grade 1 Maker's 46 Mile on April 14 at Keeneland before shipping to England, where Pletcher said the WinStar homebred struggled on the unique terrain.
"It's ambitious. Anytime you go over there, you're sort of up against it a little bit," Pletcher said. "You're running a straight course on an incline and a lot things American-based horses aren't used to. From that perspective, you're taking the worst of it. He never really seemed like he fired. He just seemed a little confused through the whole thing and ran a little bit flat. The good news is he bounced out of it really well and came back in good form."
American Patriot drew post 2 in the six-horse field for the one-mile race on the inner turf and will have Velazquez in the irons. After breezing on both the main and Oklahoma tracks since shipping back from overseas, Pletcher said he expects a big effort.
"He recovered very quickly and actually put on weight since he ran there," Pletcher said. * * *
His father and grandfather were both graded stakes winners, and Lael Stables homebred No Dozing will make another attempt at continuing the family tradition in the Grade 1, $500,000 H. Allen Jerkens Memorial August 26.
No Dozing, a son of 2012 Belmont Stakes winner Union Rags out of the Pulpit mare Stay Awake, left the Fair Hill Training Center in Elkton, Md. earlier this month to join trainer Arnaud Delacour's string at Saratoga.
He had his first local breeze over the Oklahoma training track August 6, going a half-mile in 50.32 seconds.
"He's doing well. He's at Saratoga and we are aiming for the Allen Jerkens," Delacour said. "That's exciting. He's doing very well. I love the fact that he's coming off a win at the distance. Everything is going well."
No Dozing snapped a six-race losing streak with a front-running four-length victory in the seven-furlong Concern July 22 at Laurel Park, setting splits of 23.14 and 45.89 seconds over a muddy, sealed track before finishing in 1:22.85.
Though he faced only three rivals that day, his opponents were multiple stakes winner Proforma, Grade 3-placed Honor the Fleet and multiple stakes-placed Alex Again.
"I thought it was an impressive performance," Delacour said. "I was not sure he had that kind of speed but we sent him away from the gate and he went in 45 and change and 1:10. He's got enough tactical speed to be efficient at seven furlongs and I know it was a small field, but it was a good field of horses."
The Jerkens marks a return to graded company for No Dozing, second in the Grade 2 Remsen at 2, third in the Grade 3 Lexington and second in the Grade 3 Pat Day Mile earlier this spring. He also finished fourth in the Grade 1 Breeders' Futurity and Grade 2 Tampa Bay Derby.
At Fair Hill, No Dozing is the regular breeze partner for Grade 3 winner and multiple Grade 1-placed Divining Rod, who will make his 5-year-old debut in the $75,000 Polynesian Saturday at Laurel.
Delacour earned the first Grade 1 wins of his career last summer at Saratoga with sprinter A.P. Indian in the Alfred G. Vanderbilt and Forego. Other horses pointing to the Jerkens, formerly run as the King's Bishop, are undefeated Grade 2 Amsterdam winner Coal Front and multiple graded stakes winner American Anthem.
"I was pretty impressed with his last race, especially with the way he finished," Delacour said. "Going in a Grade 1 is never an easy task, but I feel very good about going there after a race like he ran at Laurel Park." * * *
Shadwell Stable's lightly raced but well-bred Fayeq put the 3-year-old division on notice Friday morning, firing a bullet four-furlong work over the Oklahoma training track for trainer Kiaran McLaughlin in preparation for a probable start in the Grade 1 Travers.
By Malibu Moon, the 3-year-old half-brother to Hall of Famer Rachel Alexandra worked in company with 3-year-old maiden Last Stage, easily putting away his workmate to complete the move in 47.36 seconds under jockey Luis Saez. The work was the fastest of 51 at the distance. NYRA clockers caught him galloping out five furlongs in 1:01 1/5.
"He worked fabulous and galloped out great," said McLaughlin. "We're pointing for the Travers."
The breeze was his first since beating a talented group of 3-year-olds by 3 ½ lengths in a 1 1/8-mile allowance on July 26. That victory was the second straight for Fayeq, who broke his maiden by 2 ¾ lengths in his third try on June 11 at Belmont Park.
Both wins have come with Saez in the saddle, and both wins have come without the bay colt switching leads in the stretch, so McLaughlin was encouraged to see the horse's adept response to his jockey during Friday's work.
"We just wanted [Saez] to sit on him because he doesn't switch leads in the afternoon, but he does in the morning," said McLaughlin. "So, we were wanting them to get together and somehow [get him to] switch in the afternoon."
Fayeq's connections began to home in on the "Mid-Summer Derby" following the outcomes of the Grade 2 Jim Dandy and Grade 1 Haskell Invitational the weekend after his allowance win, said McLaughlin, seeing the open division as an opportunity, based on the colt's breeding and budding talent.
"We have to take a chance because of his pedigree and because he's a really nice horse," he said. "We want to give him a try. It's a big step up, but we feel like he deserves the chance. It's tough, there's some good horses out there but we want to try it. He's well-bred, a brother to Rachel Alexandra. He's a beautiful horse with a great mind. And if we can get him to switch leads, that would help us a lot." * * *
On paper, multiple Grade 1 winner Mind Your Biscuits' five-furlong breeze in 1:00.45 under regular rider Joel Rosario was one of the best over Saratoga's main track Friday morning, ranking third-fastest of 18 horses.
Mind Your Biscuits, in company with Rock Nation, went in splits of :24 1/5 and :37 1/5, and galloped out six furlongs in 1:14 2/5, according to NYRA clockers.
Trainer Chad Summers, however, was left wanting more from the multi-millionaire son of Posse he co-owns with his father and brother along with J Stables, Head of Plains Partners and Michael Kisber.
"It was OK. I don't think it was the best work we've ever seen from him," Summers said. "It was the work that I thought, unfortunately, that we were going to get. He's going to end up with [close to] a bullet work, and I'm disappointed."
Mind Your Biscuits won the Grade 2 Amsterdam last summer at Saratoga and the Grade 1 Malibu as a 3-year-old. This year, he gave Summers his first win as a trainer in the Group 1 Dubai Golden Shaheen March 25 at Meydan Racecourse and followed up with a victory in the Grade 2 Belmont Sprint Championship July 8 at Belmont Park.
Summers felt Mind Your Biscuits has been affected by road traffic and music from local establishments near his stall and was not thriving as much as he would like. Friday was the chestnut colt's third local work following half-mile breezes in 50.55 seconds July 28 and 49.09 August 3.
The Grade 1, $600,000 Forego at Saratoga and the Grade 2, $200,000 Pat O'Brien at Del Mar, both run at seven furlongs August 26, and both "Win and You're In" qualifiers for the Breeders' Cup Dirt Mile, are among the next-race options for Mind Your Biscuits.
"It throws everything up in the air. At this point now we're just going to sit here, sleep with him tonight and figure it out. The Forego is a possibility. The Pat O'Brien goes back on the radar. There's a plane that leaves Sunday to go to California. Skipping both races entirely and waiting for something else is also a possibility," Summers said. "He had shown all the signs that this was going to happen today, and it happened.
"He came home the last quarter in 23 [seconds]. To anybody else, they'd probably say it was a good work ... but knowing the horse the way we know him, I'm not happy," he added. "To beat the caliber of field [in the Forego] with Drefong and Tommy Macho and those horses, you've got to bring your 'A' game and he didn't bring it today. I'm not going to commit to anything at this point. We'll just kind of see what happens. I'd say we're 50-50 at best." * * *
Trainer Bryan Lynch sent his Grade 2 Mother Goose winner Unchained Melody to the main track under Joel Rosario for a breeze Friday morning following the maintenance break. The 3-year-old filly by Smart Strike was joined by Belmont Stakes runner Meantime and Joe Bravo to her inside for a four-furlong breeze from the gate in 1:01.78.
"I thought it was a good little work," Lynch said. "She's ready to run the same day as [Meantime], so I just wanted to let her have a nice work with him. He hadn't run in a while, and I wanted to have a nice gate drill, but I wanted her to have a gate work where she can just sit off another horse and relax if she's got to, and the boys did a nice job with it."
Unchained Melody is on schedule to start in the Grade 1, $600,000 Alabama on August 19. Meantime will be entered for an allowance race on the same card.
"Meantime is no slouch and it was a nice little tune-up work for her. She sat back off him and joined him nice around the turn, and Joel was happy with the work," Lynch said. "He's going to regroup; we're going run on the same day."
Unchained Melody owns three wins from four starts with the Mother Goose as the best effort yet in her young career. Her front-running style helped her wire the field of six others in the race, and projects to help her along in the Alabama as well.
"I thought that race had a lack of speed in there, and she has a nice cruising speed so I said to Joel, 'If she breaks well, and she's comfortable on the lead, then don't be afraid to leave her where she is.' I think that she ran a pretty quick first quarter there, and that's one of her assets. I think she has a bit of early speed, she can open up a little bit, and then she relaxes, and then she has such a high cruising speed she can maintain, and she seems to have a good wind capacity. She had enough gas in her to kick again." * * *
G M B Racing's Tom's d'Etat breezed a half-mile in 49.92 seconds over the main track Friday morning as he preps for a start in the Grade 1, $750,000 Woodward September 2.
It was the first work for 4-year-old son of Smart Strike since an eye-opening nine-length third-level allowance romp in 1:51.33 for 1 1/8 miles over a good, sealed track July 27 at Saratoga.
"It went perfect. We wanted 50 [seconds] and he got it in 49 and four," trainer Al Stall Jr. said. "It was his first work off the race and everything seems fine. There he is, sacked out. He takes care of himself.
"He ran 15 days ago. I just want to get him in on the weekends," he added. "He'll go weekend, weekend, weekend and this way, if we have to shuffle weather-wise a day or two it gives us some elbow room."
Stall confirmed the Woodward would be the next target and stakes debut for Tom's d'Etat, a winner of his last two races. He broke his maiden by four lengths last August going 1 1/8 miles at Saratoga for Gayle Benson and her husband, New Orleans Saints and Pelicans owner Tom Benson.
"He's going to run in the Woodward. There's no more allowance races for him. I'm not going to tell Tom Benson, who's won the Super Bowl, 'Let's go chase a $75,000 stakes or something like that," Stall said. "It's ok. He's undefeated on this track and very comfortable here, in good form and fit and all that good stuff."
Stall added that Beau Lane's 3-year-old filly Minnie Blip, off the board in the Grade 1 Longines Test in her stakes debut August 5, was doing well out of the race and would be pointed to the $100,000 Dogwood September 23 at Churchill Downs.
"She's good," Stall said. "She tries, she just couldn't keep up." * * *
Thundering Sky came out of her victory in the Fasig-Tipton De La Rose in good order and will next be targeting the Grade 3, $200,000 Noble Damsel on September 23 at Belmont Park, trainer George Weaver said.
Thundering Sky rallied from fourth to capture the De La Rose at one mile on the inner turf on Saturday, outlasting On Leave by a neck. The 4-year-old Sky Mesa filly registered her first win since the 2016 Pebbles at Belmont.
"It was a great run that's for sure," Weaver said. "I didn't really know what she was going to do. She's been a little bit of a let-down this year, but I knew she had it in her because she's been training well. It was just a matter of her doing it."
Malibu Stacy came out of a runner-up finish against allowance company on August 7 in good order, leaving open the possibility of returning to stakes competition, Weaver said.
The 4-year-old daughter of Tizway has finished fourth, third and second in her last three races since running ninth in the Safely Kept in November at Laurel Park to end her 3-year-old campaign. Weaver said he will be cautious as he tries to get Malibu Stacy back to the form she displayed last year when she posted runner-up finishes in the Grade 3 Victory Ride and the Grade 2 Raven Run.
"She's rounding into form, I'll probably keep working on allowance races until she wins it, but we won't rule anything out," Weaver said. * * *
The $100,000 Union Avenue - Thursday, August 17 Probable: Absatootly (Charlton Baker); Bee Noteworthy (H. James Bond); Clipthecouponannie (Todd Pletcher); Court Dancer (Jason Servis); Frosty Margarita (Rudy Rodriguez); Myfourchix (Rick Schosberg); Picco Uno (Jason Servis); Quezon (Bobby Ribaudo); She's All Ready (Jim Ryerson); Wonderment (Ken McPeek)
The $100,000 Skidmore - Friday, August 18 Probable: Dial One (Pletcher); El Duce (Pletcher); Flameaway (Mark Casse); Nauti Buoy (Erin McClellan) Possible: Belle Tapisserie (Jaime Mejia) The Grade 1, $600,000 Alabama - Saturday August 19 Probable: Actress (Jason Servis); Holy Helena (Jimmy Jerkens); It Tiz Well (Jerry Hollendorfer); Lockdown (Bill Mott); Mopotism (Doug O'Neill); New Money Honey (Chad Brown); Salty (Casse); Unchained Melody (Brian Lynch)
The Grade 2, $300,000 Lake Placid - Saturday, August 19 Probable: Coasted (Leah Gyarmati); Dream Dancing (Casse); Party Boat (Graham Motion); Proctor's Ledge (Brendan Walsh)
The $100,000 Summer Colony - Sunday, August 20 Probable: Blue Prize (Ignacio Correas); Fuhriously Kissed (Ian Wilkes); Rachel's Temper (David Cannizzo); Romantic Vision (Rusty Arnold); Verve's Tale (Barclay Tagg) The $100,000 Evan Shipman - Monday, August 21 Probable: Good Luck Gus (David Jacobson); Governor Malibu (Christophe Clement); Royal Posse (Rudy Rodriguez); Samraat (Rick Violette)