• Practical Joke on point for G1 H. Allen Jerkens; Brown still pondering Travers contingent • Good Samaritan, Always Dreaming among G1 Travers contenders on target to breeze this weekend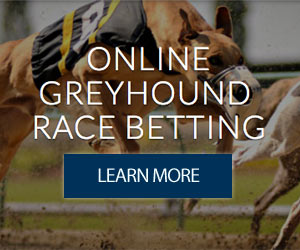 • Mind Your Biscuits expected to breeze on Friday, could target G1 Forego • Frostmourne out of Secretariat; Best Performance likely for repeat Spa appearance • Rice readies runners for second half of meet
SARATOGA SPRINGS, N.Y. - Atop the Saratoga leader board with 17 wins heading into Wednesday's card, trainer Chad Brown remained focused on capturing his second consecutive meet title while beginning to finalize plans for his stakes contenders heading into Travers week.
Klaravich Stables' and William Lawrence's multiple graded stakes winner Practical Joke, who last out ran a respectable third in the Grade 1 Haskell at Monmouth Park on July 29, remained likely to return to one turn as scheduled for the Grade 1, $500,000 H. Allen Jerkens Memorial, formerly the King's Bishop, on Travers Day, August 26.
Beginning the year on the Triple Crown trail, the son of Into Mischief picked up a pair of second-place finishes in the Grade 2 Fountain of Youth at Gulfstream on March 4 and the Grade 2 Blue Grass at Keeneland on April 8. After finishing fifth in the Kentucky Derby, he was cut back to a one-turn mile at Belmont Park in the Grade 3 Dwyer on June 8, which he closed strong to win by two lengths.
Graded stakes winner Timeline, who finished fifth in the Haskell, and stablemate and Preakness winner Cloud Computing, who ran fifth in the Grade 2 Jim Dandy on July 29, are likely to work again sometime this week, dependent on weather.
"I'm not sure of where either of them will go yet [Timeline and Cloud Computing]," Brown said. "They'll both breeze here this week and hopefully it'll bring us closer to a decision. Practical Joke still remains on target for the Jerkens."
* * * Grade 2 Jim Dandy winner Good Samaritan is expected to get back to the work tab this weekend as one of several 3-year-old contenders slated to breeze towards a start in the Grade 1, $1.25 million Travers presented by NYRA Bets on August 26.
Good Samaritan, by Harlan's Holiday, has continued to train well following his upset victory over the Kentucky Derby and Preakness winners on July 29, said Hall of Fame trainer Bill Mott on Wednesday.
"He's been good and we will probably work over the weekend," Mott said. "But he's been galloping every day. He went to the gate today, stood well and backed out."
Meanwhile, Todd Pletcher is hoping to develop a clearer picture for his "Mid-Summer Derby" contenders after this weekend with Derby winner Always Dreaming expected to be among his workers later this week.
"He's been training well," said Pletcher. "He'll probably breeze Friday or Saturday. We're going to keep an eye on the weather, but he's been galloping very well."
In what will be his first serious move since the Jim Dandy, the sophomore colt by Bodemeister will likely be joined on the work tab by Curlin winner Outplay and Tapwrit, who has been training for the Travers since his two-length victory in the Belmont Stakes on June 10.
"I think that'll help clarify things," Pletcher said. "I'll work those two and Outplay probably the same time and continue them all on a path that could lead to the Travers."
Patch exited his fourth-place finish in last weekend's Grade 3 West Virginia Derby in good order and has settled back into Pletcher's barn at Belmont, where he'll train until his connections plot his next course of action.
"[He] seems to have come out of it fine so far. We'll give it a couple weeks and see where we're at," he said. "I wouldn't say completely out of consideration [for the Travers], but I would think he's maybe more likely for the Pennsylvania Derby or something like that." * * * Mind Your Biscuits is expected to breeze Friday and remains a possibility for the Grade 1, $600,000 Forego on August 26, trainer Chad Summers said Wednesday morning.
Mind Your Biscuits has been training at Saratoga since July and will have his third work since winning the Grade 2 Belmont Sprint Championship on July 8, when he posted a 3 ½-length score over Awesome Slew in the seven-furlong sprint on Belmont Park's Big Sandy.
Following the work, Summers said he'll see if he still wants to enter him in the Forego, while also leaving open the possibility of the Grade 2 Pat O'Brien on August 26 at Del Mar.
"We'll see the weather reports and see how [regular jockey] Joel Rosario is feeling," Summers said about the breezing schedule. "We'll see then if it's the Forego or the Pat O'Brien, or maybe even skip both."
The New York-bred Mind Your Biscuits is 6-6-2 in 16 career starts, including a graded stakes win at the Spa in last year's Grade 2 Amsterdam before earning the first victory of his 4-year-old campaign in the Group 1 Dubai Golden Shaheen on March 25.
Chanel's Legacy is targeting the Grade 2, $250,000 Prioress on the Saratoga meet's penultimate day, September 3. Summers said the 3-year-old Dominus filly ran better than her eighth-place finish in the Grade 1 Test on August 5 would indicate, and also noted that the four top finishers from that race - American Gal, Faypien, Tequillita and Chalon - are not likely to run in the Prioress.
"I thought she ran deceivingly good, she was only fifth lengths from second," Summers said. "I have a feeling the top-four horses probably won't come back, so we'll see how the race comes up. We obviously want to get her some black type, but I think she'll improve off that race."
Chanel's Legacy has already made eight starts this year, posting wins in the Trapeze, Dixie Bell and Panthers while finishing in the money in a graded stakes start for the first time with a runner-up finish to Ever So Clever in the Grade 3 Fantasy on April 14 at Oaklawn Park.
Paquita Coqueta is working towards the$100,000 Smart N Fancy at 5 ½ furlongs on the turf on August 27, Summers said. Bred in Chile, the 6-year-old Scat Daddy mare finished fifth in her Saratoga debut in the Caress on July 24. Since arriving in North America, Paquita Coqueta is 2-2-1 in eight starts.
"I expect an improved effort from her," Summers said. "She showed that she liked this track a little bit. She's eligible for a few things, so we'll poke around and see what else is out there. She's going to be bred to California Chrome next year, so we're trying to get some more black type for her before she [ends her racing career]." * * * Green Lantern Stable's multiple graded stakes winner Frostmourne skipped a planned breeze last weekend and will not make the trip to Arlington Park for the Grade 1 Secretariat on Saturday, trainer Christophe Clement said Wednesday morning.
"The horse is doing fine, I just thought he wasn't training as well as he should be," Clement said. "So, he missed the work and he won't be able to go to the Secretariat. He's having an easy week and then we'll regroup sometime this weekend to decide what to do."
Frostmourne, a 3-year-old colt by Speightstown, stretched out to 1 1/8 miles on the grass for the first time to pick up his second straight stakes win with a six-length score in the Grade 3 Kent at Delaware Park on July 15. Prior to the Kent, Frostmourne notched his first graded stakes victory by 1 ¼ lengths in the Grade 2 Penn Mile at Penn National.
In his most recent breeze, Frostmourne worked five furlongs over the Oklahoma turf in 1:01.55 on July 30, his first work since the Kent. He could be put under consideration for the Grade 3, $300,000 Saranac for 3-year-olds at 1 1/8 miles on the turf September 2.
"At the moment, everything is a possibility as long as the horse is fine," Clement said. "We'll just see how he is during the week and go from there."
Grade 3 Schuylerville runner-up Best Performance is likely to make another appearance this summer at the Spa, said Clement, who is eyeing something towards the end of the meet. The 2-year-old filly by Broken Vow has been no worse than second in three career starts, all on the dirt, including a second-place finish to I Still Miss You in the June 8 Astoria at Belmont Park.
On Monday, Best Performance turned in her first work over the turf, breezing a half-mile over the Oklahoma track in 51.21 seconds.
"She came out of her race in good shape," Clement said. "We'll give her a bit of time before we bring her back. She's eligible for many, many races, including the [Grade 1, $350,000] Spinaway. I've got to make my mind up in the next week or 10 days and speak to the owners. She's doing well."
* * *
With five wins, three second place finishes and four thirds through the first four weeks of the meet, trainer Linda Rice said Wednesday she was pleased with her barn's progress but was still looking for more success in the future.
"Everything's been going well overall," said Rice. "We've got some wins under our belt and obviously, we've had some seconds or thirds, where with a different trip we thought we could've won, but so does everyone else."
Multiple graded stakes winner King Kreesa,who was transferred to Rice's barn earlier this year, breezed Monday on the Oklahoma turf course, logging four furlongs in 49.44 seconds. The hard-knocking 8-year-old veteran will be pointing next to the $150,000 West Point on Friday, August 25 New York Showcase Day, Rice said. Four-year-old Matt King Coal, who last out ran third in the West Virginia Governor's Stakes at Mountaineer on August 4, has come out of the race in good shape, said Rice.
"I think the track was a little bit cuppy out there," she said. "He likes it a little faster, but I think it was a step in the right direction." Rice also reported Lady Shelia Stable's graded stakes winner Hot City Girl exited a five-furlong work on the main track in 1:00.76 in good shape and would be pointed for the $100,000 Union Avenue on Thursday, August 17.