• Wise Dan to skip G2 Fourstardave; G2 Bernard Baruch, G1 Woodward, G1 Woodbine Mile all possible for champion's next start • Falling Sky confirmed for G1 Alfred G. Vanderbilt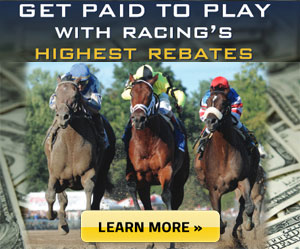 • Bahamian Squall, second in 2013 Vanderbilt, makes second start off the bench in 2014 edition • Fiftyshadesofgold to try Sweet Reason again in G1 Longines Test • Motion has Joy for De La Rose, Edge of Reality for Lure • Inimitable Romanee, Concise top field for Sunday's Fasig-Tipon Waya • Fields beginning to take shape for Week Four stakes at Saratoga
SARATOGA SPRINGS, N.Y. - Not wanting to rush the two-time reigning Horse of the Year, trainer Charles LoPresti has elected to bypass the Grade 2 Fourstardave Handicap on August 9 with Wise Dan and await the Grade 2, $250,000 Bernard Baruch Handicap, Grade 1, $600,000 Woodward, or Grade 1, $1 million Woodbine Mile.
Wise Dan, a Morton Fink homebred, has won the one-mile Fourstardave the past two years but was forced off his training schedule when he had surgery for colic in May less than two weeks after winning the Grade 1 Woodford Reserve Turf Classic at Churchill Downs.
He has breezed three times on the turf since having surgery: four furlongs in 50 2/5 seconds on July 11 at Keeneland, four furlongs in 49.12 on July 18 at Saratoga Race Course, and five furlongs in 1:03.72 on July 25 at Saratoga.
Both the Bernard Baruch and the Woodward are scheduled for August 30 at Saratoga. The Baruch is a 1 1/16-mile turf race, while the Woodward is contested at 1 1/8 miles on the main track. The Woodbine Mile, a turf race, is scheduled for September 14 at Woodbine Racetrack near Toronto.
"I feel like I'm playing catch-up to try to make [the Fourstardave]," said LoPresti. "He's basically had two half-miles and a five-eighths. He worked good the other day, but I'd really have to set him down again [to make the Fourstardave]. If I waited for the Bernard Baruch, the Woodward, or the Woodbine Mile, it would give me a little more time. I'm really just tightening the screws."
Wise Dan is one of two horses to win the Fourstardave twice, and no horse has won the race three times.
"When I bring that horse over to run, I want him to be 150 percent, and I feel like I'm really trying to squish everything in to get to the Fourstardave," said LoPresti. "I really want to run in the Fourstardave. I'd love to win it three years in a row. I'm not worried about any of the horses running in it, but I'm worried about my horse."
Wise Dan has won 12 straight races on the turf, dating back to the 2012 Fourstardave. His only losses during that span came in the 2012 Grade 1 Stephen Foster Handicap on the dirt and in the 2013 Grade 1 Shadwell Turf Mile, which was transferred to Keeneland's synthetic surface. Wise Dan won the 2011 Grade 1 Clark Handicap on the dirt.
With Wise Dan having demonstrated the ability to be effective on multiple surfaces, LoPresti said he doesn't want to rule out the possibility of running the 7-year-old gelding in the Woodward.
"What if he starts working good on the dirt or something?" said LoPresti. "I'm probably leaning more in favor of the Bernard Baruch, but I would never rule the [Woodward] out."
LoPresti said he is considering breezing Wise Dan on the dirt on Saturday but won't make a final decision until tomorrow.
"I want to see what the weather is going to do," said LoPresti. "I'll watch him in the morning, get him out and see how he is, and then I'll make my decision."
* * *
Trainer George Weaver on Friday confirmed that Falling Sky, who was cross-entered in the Grade 1, $350,000 Alfred G. Vanderbilt Handicap and Mountaineer Racetrack's $200,000 West Virginia Governor's Stakes, will run in the Vanderbilt at Saratoga.
The Vanderbilt is a six-furlong race, while the West Virginia Governor's is 1 1/16 miles. Falling Sky is a Grade 3 winner at seven furlongs and at 1 1/16 miles.
"We're obviously looking at the best interests of the horse for his next race and for his campaign," said Weaver. "They took entries for the West Virginia races before they took entries here. It didn't hurt to enter and take a look, and then we could evaluate the competition there and make a decision on where we're going to run. After evaluating everything we decided to stay here and see if he can handle the six-furlong distance."
Falling Sky, a 4-year-old owned by Newtown Anner Stud and Joseph Bulger, is entering the Vanderbilt off a half-length victory in the Donald LeVine Memorial Handicap, a seven-furlong race on June 21 at Parx Racing. He won the Grade 3, seven-furlong Gulfstream Park Sprint in February before finishing seventh in the Grade 2, one-mile Gulfstream Park Handicap in March and Grade 2, seven-furlong Churchill Downs Stakes in May.
At 3, Falling Sky won the Grade 3, 1 1/16-mile Sam F. Davis Stakes and was last of 19 in the Kentucky Derby while in the barn of John Terranova.
"[Falling Sky] came to me last summer, and he's always been an athlete," said Weaver. "It was clear to me why he was on the Derby trail; he has always acted like a talented colt. We thought when he was sent to me that we would most likely focus on one-turn races, and we still feel that way, although we might try a two-turn race under the right circumstances. His two big races were at seven furlongs, so the six furlongs is a little bit of an experiment."
* * *
After a hard eight-race campaign in which he flashed elite status, Bahamian Squall received a long rest - from last December to July - courtesy of trainer David Fawkes. Now, rested and ready with a single prep race under his belt, the 4-year-old son of Gone West is back Saturday for a second try at the Grade 1, $350,000 Alfred G. Vanderbilt at six furlongs.
Bahamian Squall only won once last year, defeating defending sprint champion Trinniberg in the Grade 2 Smile Sprint Handicap at Calder, but he earned $353,310. His campaign included a second to Justin Phillip in the Vanderbilt, a second in the Sunshine Million Sprint, and a sixth-place finish - beaten just 2 ¼ lengths - in the Breeders' Cup Sprint.
"He's training great, and he needed the last race," Fawkes said of Bahamian Squall, who likes to stalk the pace. "He had a nice work the other day [five furlongs in 1:01.60 on the main track July 26]. It wasn't a fast work, but he didn't need that. He galloped out real strong. I'm expecting him to run great. If he can come back and run the race he ran last year [in the Vanderbilt], I think he can win."
Bahamian Squall is 8-1 on the morning line for the Vanderbilt.
* * *
Trainer Bret Calhoun didn't expect his crack runner Fiftyshadesofgold to be on the lead in the Grade 1, Acorn on June 7 at Belmont Park, but that's where the 3-year-old filly wound up. Jockey Mike Smith rated her to the quarter pole before Sweet Reason swept to the front - and victory - and Fiftyshadesofgold faded to fourth in the one-turn mile.
Retooled and sporting a series of blazing works, Fiftyshadesofgold will now get another shot at Sweet Reason, this time at her best distance of seven furlongs, in the Grade 1, $500,000 Longines Test on Saturday.
The gray or roan Fiftyshadesofgold, by My Golden Song, is undefeated at the distance, having won a restricted stakes in February at Sam Houston and the Grade 3 Eight Belles at Churchill Downs. In the latter race, she earned her top Beyer Speed Figure - a 94 - winning by a half-length.
"We're pretty excited about it," Calhoun said of the Test. "The seven-eighth suits her well. I don't think she ran a bad race last time [in the Acorn]. We went quicker than we wanted."
Jockey Robby Albarado rides Fiftyshadesofgold for the first time.
* * *
A potentially soft turf course on Saturday is no concern for trainer Graham Motion, who sends two runners to a pair of turf stakes on the card.
Joy, set as a 6-1 morning line contender in the De La Rose, sailed to a three-length victory on a yielding Belmont turf course last time out in the Perfect Sting.
"The ground won't be super firm, whatever the weather, and that can only help her," Motion said. "But it's a big step up; it's a very competitive race."
"She had had a few rough starts. [The Dahlia] at Pimilico really wasn't a bad race, it was her first race back and she only got beat a length. The next race [an optional claiming event at Pimlico on May 25], she stumbled coming out of the gate.
"So really, both of those races were not that bad. So I think that she's just kind of came to form, to be honest."
Motion also will send Edge of Reality to the Lure to try the turf for the first time. The 4-year-old colt nabbed his first win since moving to the barn earlier this year in the Leemat Stakes on July 13 over the Tapeta surface at Presque Isle Downs.
"I thought he handled the Tapeta pretty well, so I hope he can translate that to the grass," said Motion. "Usually it works that way. If they handle the synthetic, they usually handle the turf and vice versa."
Motion's most recent stakes winner, the British import Stars Above Me, came back from her Coronation Cup victory Wednesday in good order, the trainer reported Friday morning. Motion said the 3-year-old daughter of Exceed and Excel may well stretch out in her next start.
"There are very few opportunities for a filly going five-eighths on the grass," Motion said. "There aren't that many races. So the question's going to be if she handles stretching out."
* * *
Led by the Graham Motion-trained pair of Inimitable Romanee and Concise, a full field of fillies and mares will gather Sunday for the $100,000 Fasig-Tipton Waya at 1 ½ miles on the turf.
Concise, who carries the colors of Andrew Stone, made her first stateside appearances last summer at the Spa when she was second in an optional claimer and fourth in the Grade 2 Lake Placid. In five subsequent starts, she has been off the board only once, and enters the Waya having been moved up to second via disqualification in the Grade 3 Robert G. Dick Memorial at Delaware Park.
Like her stablemate, Inimitable Romanee began her career in Europe, where she won one of three starts. Sent to the United States in 2012, she found considerable success facing New York-breds, where she was first, second or third in all but one of 13 starts.
She closed out her 5-year-old campaign with a front-running win in her first graded stakes start, the Grade 3 Long Island Handicap at the Waya distance, and has notched two additional graded stakes wins this year, taking the Grade 3 The Very One at Gulfstream Park and the Grade 3 Bewitch at Keeneland Race Course.
Luis Saez will be aboard Concise, 4-1, as she leaves from post position 1, while Alan Garcia has the mount aboard Inimitable Romanee, 9-2 on the morning line with post position 8.
Third choice at 5-1 on the morning line is the Irish-bred Gulsary, who has been stakes-placed three times since arriving in trainer Tom Proctor's barn last summer. The 5-year-old Galileo mare is coming off two second-place finishes, missing by a neck in the Grade 3 Modesty Handicap on July 12 at Arlington Park and by a head in the Keertana on May 17 at Churchill Downs.
Jose Lezcano rides Gulsary from post position 12.
Also expected to attract support are English Class, who only missed by a neck when fourth last time out in the Dance Smartly at Woodbine under Hall of Fame jockey John Velazquez, and the Brazilian mare Viva Rafaela, most recently third in the Grade 2 New York on June 28 at Belmont Park.
Rounding out the field are Always Kitten, Angel Terrace, Angegreen, Tabreed, Levanto, Fitful Skies, and Praia.
Cat's Claw, Cushion and Auld Alliance are also eligible, and Lady Cohiba was entered Main Track Only.
* * *
Fields are beginning to take shape for the fourth week of the Saratoga Race Course meet. Winning Cause is likely to headline the 1 5/8-mile, $100,000 John's Call on Wednesday at Saratoga Race Course.
Winning Cause, trained by Todd Pletcher for Alto Racing, enters the turf marathon off a fourth-place finish in the Grade 1, 1 3/8-mile United Nations at Monmouth Park. The 4-year-old son of Giant's Causeway was beaten only 1 ¼ lengths in the United Nations, which marked his Grade 1 debut.
In four prior starts this year, Winning Cause has two second-place finishes and a third, including a runner-up finish in the Grade 3 Red Bank at Monmouth. Two starts ago, the chestnut colt finished third in the Grade 2 Monmouth behind impressive winner Speaking of Which and next-out winner Hangover Kid.
Trainer Shug McGaughey is likely to be represented by Tricky Hat in the John's Call. Tricky Hat is winless thus far in 2014, with a second-place finish in an allowance race and a fifth-place finish in the Grade 2, 1 ½-mile Elkhorn to his credit.
The improving Holiday Star is probable for trainer Graham Motion. The 4-year-old gelding finished a late-closing third in the 1 ½-mile Cape Henlopen at Delaware Park in his most recent outing.
Also probable for the race are Bohemian Dance, Ducks Dock, and Horvat Clan, while Manacor, Manchurian High, and Seton Hall are possible.
Marathoners will gather Thursday for the $100,000 Birdstone at 1 ¾ miles, headed by Repole Stable's Micromanage, who missed by a neck when second in the Grade 2 Brooklyn Handicap at 1 ½ miles. The Birdstone is also expected to attract the veteran gelding Don Dulce, who would be making his 38th career start; Shadwell Stable's Irsaal, who will be making his first stakes appearance since finishing third in the Easy Goer last June at Belmont, and More Hundred Acre, making his stakes debut. Peyton and Seton Hall are questionable.
Friday's Grade 2, $200,000 National Museum of Racing Hall of Fame will likely see Bashart, who broke his maiden and won the Grade 2 With Anticipation last summer at the Spa; Bobby's Kitten, winner of the Penn Mile on May 31; Can'thelpbelieving, who beat older horses in allowance on Opening Day; the Irish-bred Craftsman, who took the Nick Shuk Memorial Stakes at Delaware Park last time out; Long On Value and So Lonesome, most recently second and third, respectively, in the Manila at Belmont Park; and Smooth Daddy, making his graded stakes debut.
Multiple graded stakes winner Silver Max, who is rapidly closing in on the $2 million mark in earnings, makes his second start of 2014 in Saturday's Grade 2, $500,000 Fourstardave Handicap at a mile on the inner turf. Trained by Dale Romans, the 5-year-old son of Badge of Silver was a front-running victor in the Grade 2 Firecracker on June 28 at Churchill Downs; in his only appearance at the Spa he took the Grade 2 Bernard Baruch over a yielding course last summer.
The Fourstardave also is expected to attract Jack Milton and Big Screen, who were first and second, respectively, in the Grade 3 Poker on May 26 at Belmont; GrandArch, no worse than third in 14 career starts and winner of the Grade 2 King Edward at Woodbine last time out; Sayaad, who stretched his winning streak to three with a lifetime-best Beyer Speed Figure of 103 in the Forbidden Apple on July 4 at Belmont Park, and Seek Again, who in three American appearances won the Grade 1 Hollywood Derby in December 2013, finished second in the Grade 1 Woodford Reserve Turf Classic in May at Churchill Downs, and checked in third in the Grade 1 Knob Creek Manhattan on June 7 at Belmont.
A trio of sensational debut winners at Belmont Park are likely to contest the Grade 2, $200,000 Adirondack for 2-year-old fillies at 6 ½ furlongs next Sunday at Saratoga.
Leading the charge is the Leah Gyarmati-trained Wonder Gal, who was unveiled in the Lynbrook for New York-breds at six furlongs. After lagging behind the early pace, Wonder Gal made a powerful move around the far turn and drew off in the stretch to win by 14 ½ lengths.
Cavorting won by a similarly large margin in her debut for trainer Kiaran McLaughlin. The bay filly broke sharply and went straight to the front, leading the field gate to wire en route to an 11-length score in a six-furlong maiden race.
Trainer Todd Pletcher sent out the third, Angela Renee, to a 2 ½-length debut win on June 27 in a five-furlong dash. Angela Renee, owned by Siena Farm, is a half-sister to 2012 Grade 1 Woodward victor To Honor and Serve.
Also probable for the race are Take Charge Brandi, runner-up in the Grade 3 Schuylerville on Opening Day at the Spa, Vivian Da Bling, winner of the TTA Sale Futurity in her latest outing, and Phoenix Park, who debuted a winner in a 4 ½-furlong sprint on June 9 at Parx.
Coco's Wildcat and Empressive Humor are possible.
Tough-luck loser of the Sanford, Mr. Z, and 8-5 favorite in the Sanford, Nonna's Boy, are likely to meet each other again in the Grade 2, $200,000 Toyota Saratoga Special for 2-year-olds at 6 ½ furlongs on Sunday.
Mr. Z, trained by Hall of Famer D. Wayne Lukas, missed by a neck in the Sanford despite a rough stretch run, while Nonna's Boy moved early into a quick pace and tired to finish fourth, beaten two lengths.
Texas-bred W V Jetsetter is probable to join the Sanford pair for trainer Bret Calhoun. W V Jetsetter is coming off consecutive victories at Lone Star Park, including a 1 ½-length score in the TTA Sales Futurity.
In addition to Nonna's Boy, trainer Todd Pletcher is likely to send out Blame Jim, who broke his maiden impressively for owner Mike Repole on July 19 at Saratoga, and Stanford, who enters the Sanford off a maiden win on June 29 at Monmouth Park.
Others probable for the Sanford are Cleveland Sound, I Spent It, Rod McLeod and Tizcano. Lord Tyrion is possible.