• Wise Dan logs effortless five-furlong work; possible for G2 Fourstardave or G2 Bernard Baruch • 2012 Travers co-winner Golden Ticket pointed toward G1 Whitney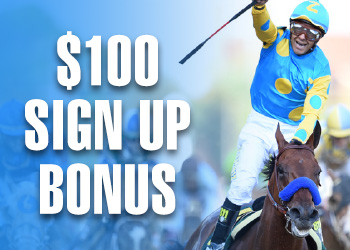 • Velazquez, second in 1995 jockey foot race, tries again in 2014 edition • Quick Call winner Pure Sensation a result of three generations of breeding by Generazio family • Be Bullish, one of Jacobson's old timers, nearing $1 million mark in earnings • Confrontation works toward August 8 allowance; G1 Forego possible later in meet • Fields coming together for next Saturday's Grade 1 events
SARATOGA SPRINGS, N.Y. - Two-time Horse of the Year Wise Dan took to the Oklahoma training track turf on Friday morning in advance of a possible start in the Grade 2, $500,000 Fourstardave Handicap on August 9 at Saratoga Race Course.
Under regular exercise rider Damien Rock, Wise Dan went an easy five furlongs in 1:03.72, galloping out three-quarters a tick over 1:16 without urging from Rock. The 7-year-old gelding's trainer, Charlie LoPresti, was able to breathe a sigh of relief after the work.
"I just told Rock to go out there and let him do his thing - don't ask him for anything, don't push him for anything," LoPresti said. "We wanted to see where we were at with him. I would have been discouraged if he didn't finish good, but he finished really good."
Back at the barn following the work, a placid LoPresti was indifferent to Wise Dan's time of 1:03.72, 14th fastest of 18 works at the distance.
"Time doesn't mean anything," said LoPresti. "It wasn't one of his blistering fast works, but that's not what we really want from him at this point. I think it's a little deceiving because last year the turf was hard. Even mediocre horses were working really fast times. He probably went a little quicker last week, but that was his second half; this was his first five-eighths."
In 2014, Wise Dan has made two starts, both wins in Grade 1 races. The chestnut son of Wiseman's Ferry kicked off his year with a victory in the Maker's 46 Mile on April 11 at Keeneland, and followed up the performance with a score in the Woodford Reserve Turf Classic on May 3 at Churchill Downs.
Wise Dan, who has not run since undergoing colic surgery on May 16, is possible for the Fourstardave, according to LoPresti, but the trainer is going to be patient with his champion.
"I'm not trying to set him down to make the Fourstardave," said LoPresti. "If he just jumps up and is dragging us around and acting like he has to run, we'll run. If he doesn't run in the Fourstardave, maybe he'll run in the Bernard Baruch [Grade 2, $250,000, August 30]. He's been through a lot. I'm sure there will be people that say, 'That wasn't one of his blistering works, he's not the old Wise Dan.' He had colic surgery nine weeks ago; I wouldn't want him to do something like that, and I wouldn't make him do something like that."
* * *
Magic City Thoroughbred Partners' Golden Ticket is being pointed to the richest race of the Saratoga meet, the Grade 1, $1.5 million Whitney on August 2, trainer Ken McPeek said Friday.
Winless in five starts this year, the 5-year-old son of Speightstown will be returning to the scene of his greatest triumph in the 1 1/8-mile Whitney, a "Win and You're In" race for the Breeders' Cup Classic.
As a 3-year-old in 2012, Golden Ticket dead-heated with Alpha to win the 143rd edition of the Grade 1 Travers at odds of 33-1. It was the first official dead heat victory in Travers history; Attila and Acrobat also hit the wire together in 1874, but Attila later won a run-off to determine a single victor.
"This is obviously the site of his biggest victory. He's doing well, and the timing is right. We'll try him again over this track," McPeek said. "He's been solid and steady for a long time.
"He's a nice, solid, sound horse. He's had almost no physical issues in his career. He's probably never met a veterinarian. He's never had his shins done. He's never had any joint issues. He's just a really cool horse."
Golden Ticket has a record of 5-8-3 and purse earnings of nearly $1.3 million from 26 career starts, having run at distances from 4 ½ furlongs to 1 ¼ miles on dirt, turf and synthetics at 11 different tracks in New York, Kentucky, Florida, Pennsylvania, California, Louisiana and Iowa.
Most recently, Golden Ticket finished fourth as the favorite, beaten 1 ½ lengths in the Grade 3 Cornhusker at Prairie Meadows. He is 3-for-16 since his Travers victory, including a triumph in the Prairie Meadows Handicap and a runner-up finish in the Grade 1 Breeders' Cup Dirt Mile at Santa Anita in 2013.
"The owners have had a blast with him. He's run about everywhere, and he's run well about everywhere," McPeek said. "He should have won his last race, but he stumbled leaving the gate and got kind of shuffled back and didn't have a very good trip. It was bad luck. Even the Breeders' Cup was a good race. I think he deserves a shot here again. He likes this track."
McPeek said Golden Ticket will have his final pre-Whitney breeze Saturday morning over the Oklahoma training track.
* * *
At 42, Hall of Fame jockey John Velazquez is not only the second-oldest jockey competing Saturday in the Jockey Foot Race to benefit the Permanently Disabled Jockeys Fund, but he's also the only holdover from the last time the race was run at Saratoga Race Course in 1995. A video of the 1995 race is available here.
Off to a strong start riding at the current Saratoga meet, Velazquez took it as a minor affront when asked if he could even compete in the race, in which oddsmaker and New York Racing Association analyst Richard Migliore made him 15-1, the longest shot in the field of 13 with one entry, the Ortiz brothers.
"Can I still run this race? Can I still run? I'm going to be competitive," Velazquez insisted.
Velazquez scoffed at a training regimen for the 110-yard race.
"Not a whole lot," he said of his preparation. "A lot of riding instead of running. These young kids are strong and running. They run every day. I don't train for anything; I just ride horses."
Fans at the track Saturday will be given the opportunity to "bet" on the Jockey Foot Race scheduled for 3:20 p.m., in the form of a $5 donation to the Permanently Disabled Jockeys Fund using a special promo card. If their jockey wins, they will receive a Saratoga baseball cap and entry into a special drawing for a VIP day at the races later in the Saratoga race meet.
Velazquez, chairman of the Jockeys' Guild, stressed the importance of supporting the event.
"This is us giving back to those guys who got hurt on the racetrack and can't support themselves and their families," Velazquez said. "It's great to be a part of it. It's great to keep doing it. We're bringing the awareness that, yes, this job is a lot of fun, but it's very, very dangerous, and things can happen, and you can lose your career at any moment. That's what happened to these men and women that are permanently disabled, and this is us giving back to them."
* * *
A powerful winner of Thursday's $100,000 Quick Call at 5 ½ furlongs on turf, Pure Sensation came back in good order for trainer Christophe Clement and owners Frank and Patricia Generazio.
The 3-year-old son of Zensational tracked the pace eagerly along the rail in the Quick Call, but was trapped behind horses as the field turned for home. Jockey Jose Lezcano waited patiently for running room, letting the eventual runner-up Choctaw Chuck go by before swinging outside of that rival and motoring home to prevail by a nose.
The Generazios, who bred Pure Sensation, were very pleased with the way their colt emerged from Thursday's race.
"We just watched him walk and he looks great," said Frank Generazio. "He looked like he galloped out good yesterday, so we're going to consider the [one-mile, $100,000] Better Talk Now [on August 18]."
Pure Sensation is the third generation of Generazio-bred horses, a line that began with the gray colt's third dam Pure Fire.
"We bought Pure Fire many years ago at a sale in Ocala," said Patricia Generazio, "and all the offspring have 'pure' something in their name."
Another 'pure' could be on the horizon for the Generazios, who bred Pure Sensation's dam, Pure Disco, back to Zensational after being impressed with the emerging stallion.
"We liked that [Zensational] was a new stud, and we thought we'd take a shot," said Frank Generazio. "He's such a good looking stallion we wanted to breed back to him, and we got a beautiful filly. Hopefully she can run like her brother."
* * *
Sometimes in trainer David Jacobson's barn, it seems like Old-Timers' Day at the ballpark. Since November 1 last year, the trainer has sent out 35 different runners age 7 or older, eight that were 9-years-old or higher.
One, 9-year-old Be Bullish, finished second sprinting July 19 in a $50,000 claimer - his 80th career start - leaving him just $15,382 shy of $1 million in career earnings.
Jacobson said he gravitates to the senior runners.
"I just love these old, classy horses that year-in and year-out have been giving us so much joy and are so beautiful," he said. "They look so great, too. Be Bullish, to see him on the track is something special.
"Anyone can do it, I just don't know if anyone wants to do it," he said of working with older horses. "It's a lot of time, a lot of patience, a lot of care. They're like me; I've got to soak my legs a little bit more, my knees are bothering me a little bit more, and I need a little more time in the hot tub."
The Jacobson old-timers, including Strong Impact, Be Bullish, Grand Rapport, Spa City Fever, Candyman E, Johannesburg Smile, Strapping Groom, Minnie Punt and Ravalo, are among some of the most recognizable horses racing in New York and bring a level of continuity to a game full of ever-changing faces.
"They're like pitchers who threw 90 mph, 100 mph fastballs, and they were great pitchers," Jacobson said. "Then, all of the sudden, their careers change, and they've got to learn how to get them out throwing curve balls and change-ups. They develop different styles to figure out how to get the job done, and it's similar with horses."
Jacobson hopes to get Be Bullish back in the entries before the Spa meet ends in an attempt to make him a millionaire, but isn't going to push it.
"He'll tell me when he's ready to run," Jacobson said.
* * *
Barclay Tagg worked his swift and lightly raced 4-year-old sprinter Confrontation five furlongs in 1:00.19 on Friday morning in preparation for an upcoming allowance race August 8.
The son of 2007 juvenile champion War Pass last raced July 5, winning an optional-claiming six-furlong sprint in a torrid 1:08.51 at Belmont Park.
The victory improved Confrontation's record to four wins in six starts with $198,475 in earnings, but Tagg has yet to try him in a stakes race. That could change if he runs well in the allowance.
"If he wins that, I just might point for the big race - the Forego [Grade 1, $500,000, August 30]," said Tagg.
Tagg has taken his time with Confrontation, as he always has.
"I bought him [at Timonium for owners Eric Dattner and Harry Astarita], and it took me 14 months to get him to the races," he said. "He had one thing after the other. I don't think it's ever taken me even four or five months to get to the races before."
* * *
The Grade 1, $1.5 million Whitney - the richest race on the calendar this summer at the Spa - has attracted a robust field of likely starters, capped by last year's Belmont Stakes-winning Palace Malice. Undefeated in four starts this year by a combined margin of more than 16 lengths, the 4-year-old Curlin colt has fashioned victories in the Grade 2 Gulfstream Park Handicap, the Grade 2 New Orleans Handicap, the Grade 3 Westchester and most recently the Grade 1 Metropolitan Handicap on June 7. Each effort earned him triple-digit Beyer Speed Figures, including a career-best 114 at the Fair Grounds.
According to NYRA stakes coordinator Andrew Byrnes, probable to line up alongside the Dogwood Stable color-bearer in the 1 1/8-mile "Win and You're In" Breeders' Cup Challenge race are last year's Three-Year-Old Champion Colt, Will Take Charge; Departing, third in the Grade 1 Stephen Foster last time out; Golden Ticket, who memorably dead-heated to win the 2012 Travers here; Itsmyluckyday, winner of three straight stakes, including the Grade 3 Salvator Mile; and Zivo, Moreno, Prayer for Relief and Romansh, who were first, second, third and fifth, respectively, in the Grade 2 Suburban Handicap on July 5 at Belmont Park.
A field of seven sprinters appears likely for the Grade 1, $350,000 Alfred G. Vanderbilt, including Capo Bastone, winner of the 2013 King's Bishop; Palace, who won the Grade 2 True North on June 6 and next finished second in the Grade 3 Belmont Sprint Championship; Bahamian Squall, most recently third in the Housebuster at Gulfstream Park; the lightly raced Bakken, second by three-quarters of a length to Palace in the True North; Happy My Way, winner of four of his last five starts, including the Grade 3 Maryland Sprint Handicap; Salutos Amigos, third in the Belmont Sprint Championship, and Vyjack, whose lone victory in three 2014 starts was an optional claimer at Aqueduct in January. Falling Sky and Lemon Drop Dream are questionable.
Grade 1 TVG Acorn winner Sweet Reason heads a probable field of 10 3-year-old fillies in the $500,000 Longines Test at seven furlongs. The Street Sense filly, already 2-for-2 at the Spa including the Grade 1 Spinaway, is expected to face Bird Maker, an 11 ¼-length optional claiming winner at Churchill Downs last time out; Fiftyshadesofgold, most recently fourth in the Acorn; multiple graded stakes winner Miss Behavior; Princess Violet, second to Untapable in the Grade 1 Mother Goose; Southern Honey, unraced since taking the Grade 3 Winning Colors against older in May at Churchill; Victory Ride winner Street Story; Acorn runner-up Sweet Whiskey; mid-Atlantic shipper Tea Time, winner of the Beautiful Day at Delaware Park last time out, and Thank You Marylou. Delta Flower is questionable.