• Commanding Curve confirmed for G2 Jim Dandy • Dilger, Anstu looking for more Spa stakes success with Big Guy Ian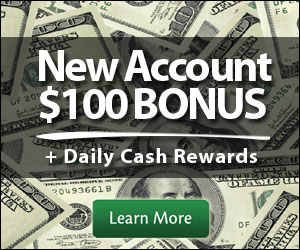 • R Free Roll, now win Gargan, seeks graded stakes win in G2 Honorable Miss • Class drop does the trick for Artemis Agrotera in Wednesday allowance • Brown, Guillot part of intriguing 2-year-old maiden special weight on Saturday • Englehart strikes again with new acquisition Shankopotamus on Wednesday • Awesome Pearl upsets Jonathan Kiser 'chase
SARATOGA SPRINGS, N.Y. - Finally climbing off the fence, trainer Dallas Stewart committed his Kentucky Derby runner-up Commanding Curve to a run in the Grade 2, $600,000 Jim Dandy on Saturday instead of the $100,000 Curlin the day before.
The West Point Thoroughbred runner is coming off a ninth-place finish in the Belmont Stakes, and Stewart said he has flourished in his training at Saratoga.
"I wanted to be in the [Curlin] if the Jim Dandy was a much larger field [seven are entered], or we didn't draw the way we want to or weather," Stewart said. "But I feel like this all fits together. Tonalist is a great horse. He won the Belmont, but he hasn't won here. He hasn't beaten us here. We had a bad race at Belmont. I feel like my horse likes this racetrack."
Commanding Curve will carry 117 pounds, six pounds fewer than Belmont Stakes winner Tonalist and TwinSpires.com Wood Memorial winner Wicked Strong. Shaun Bridgmohan will ride Commanding Curve.
"[Bridgmohan] worked him, and he's very positive about him, and everything I can see in the stall - eating well, all that stuff - is good for me," said Stewart. "If we get beat, we get beat. We want to give him a chance to swing forward to the Travers."
* * *
Michael Dilger spent seven years as an assistant to trainer Todd Pletcher before going out on his own last summer. His solo career got off to a fast start when he won with his first stakes starter, New York-bred Wired Bryan, in the Grade 2 Sanford.
On Saturday, the 38-year-old native of Ireland will send out another Anstu Stables-owned colt in Big Guy Ian for the Grade 2, $200,000 Amsterdam for 3-year-old sprinters on the main track.
Big Guy Ian drew the outside, post 9, in the 6 ½-furlong Amsterdam, which serves as Saratoga's local prep for the Grade 1, $500,000 Ketel One King's Bishop on Aug. 23. Jockey Shaun Bridgmohan will be aboard for the first time.
"It's better than being in the one hole, and it gives him the opportunity to see what everybody else does," Dilger said. "We've liked him all along; that's why we bought him. We're just hoping he can live up to the potential that we think we've seen in him."
Purchased for $375,000 as a 2-year-old in training last May, the chestnut son of Belmont Stakes and Travers winner Birdstone hasn't sprinted since his debut in December at Gulfstream Park. He broke his maiden going a mile in his next start and ran fourth by 2 ½ lengths to Amsterdam contender C Zee in the Sir Bear before leaving Florida, and most recently was third in a one-mile optional claiming allowance on June 25 at Belmont.
"He's training very well," Dilger said. "I'm not concerned about him cutting back because he's shown so much speed in his races. It seems like he should have enough speed to be competitive in this spot. I guess with his pedigree we expected him to stretch out, but it seems like a mile would be his limit. He's gotten stronger as the year has gone on and he continues to do well. He's developing into quite a big, strong horse and hopefully that continues."
Dominant Calder Derby winner Our Caravan is back on a regular work schedule following his sixth-place finish in the Grade 2 Peter Pan on May 10. Nominated to Friday's $100,000 Curlin, he is progressing toward his next start, Dilger said. Dilger arrived at Saratoga in May and will stay through the end of October. He currently has 18 horses here and another 20 stabled at Belmont Park.
"It's taken off," he said. "We've got some New York-bred fillies that are going to start running here shortly. Last year we stayed until the 31st of October and went straight to Florida. This year we'll leave again on the 31st but we'll probably have a bigger string at Belmont and see what we do from there. We plan on keeping some horses in New York for the winter, as well."
* * *
Multiple stakes winner R Free Roll has ventured out of her native Florida in search of her first graded victory in Monday's Grade 2, $200,000 HRTV Honorable Miss Handicap for female sprinters.
Trained by Kirk Ziadie in south Florida, the speedy bay Rockport Harbor filly arrived at the barn of trainer Danny Gargan on July 16 at Saratoga. This will be just the second time in 17 lifetime starts that R Free Roll will race outside of the Sunshine State.
"She's doing really well," Gargan said. "She was sent in here doing unbelievable, and we're just trying to keep doing exactly what Kirk was doing with her. He's helped a lot. I'm just glad to have the opportunity to run her here."
R Free Roll sailed through a half-mile work in a bullet 46.16 seconds over Saratoga's main track on Tuesday, the fastest of 39 horses.
"The rider was just sitting on her and never asked her to go at all. I think she really liked the track. She just skipped across it. It was pretty amazing to watch," Gargan said. "She's a real calm, laid-back filly. It's hard to believe, as fast as she is, but around the barn she's so sweet and good-natured."
Co-owner Rich Averill is in Saratoga with R Free Roll, a winner of back-to-back six-furlong stakes: the Hollywood Beach at Gulfstream Park in April and the U Can Do It Handicap at Calder, both in front-running fashion, the latter on May 31.
"I had this race picked out two months ago since I knew there were rumblings of the Summit of Speed not going," Averill said. "She's done enough down in Florida to prove who she is. I honestly believe she's one of the top fillies in the country, and I think she'll show that. Traditionally, Calder horses come here and do well. I'm very happy. She couldn't be any better."
R Free Roll came within a neck of winning the Grade 3 Sugar Swirl at Gulfstream in mid-December but finished second to Heart Stealer. She was ridden that day by Paco Lopez, who is making the trip from Florida to ride in the Honorable Miss.
"We want to control the race; hopefully, everybody knows that going in," Gargan said. "We're not being shy. We know we're going to the lead. Definitely print that."
The Honorable Miss is shaping up into a duel between R Free Roll and fellow speedball La Verdad, a Grade 2 winner who has nine victories in 11 lifetime starts including four in a row.
R Free Roll is an Averill homebred who gets her name from the circumstances surrounding her breeding. Averill won a race in Ocala sponsored by Darley, and the purse included a free share to one of the farm's stallions. Averill bred his mare Jules N Gems to Rockport Harbor in Kentucky and brought her back to Florida to foal.
"The night after the race, they had a huge party; it was unbelievable," Averill said. "Lobster, sushi, all you could eat. Open bar. Everything you could possibly want. I win this race, I get a stud fee, I'm at this party with like seven buddies. I name all my horses 'R' something, and I said, 'This is the greatest free roll of all time.' That's her."
* * *
Aside from the day's stakes action in the Lake George, the standout performance from Wednesday may well have belonged to Artemis Agrotera's commanding return in the sixth race, an allowance optional claiming event for New York-bred fillies and mares, 3-years-old and up.
The Grade 1 winner proved that she was back to her victorious ways, taking control early to lead the field gate-to-wire under a respectable pace of 22.78 seconds for the first-quarter mile, 45.22 for the half, and 1:09.11 for three-quarters. Unthreatened by her peers, Artemis Agrotera entered the stretch with an impressive lead and drew off to a 10 ¼-length victory under little urging from jockey Jose Ortiz to finish the seven furlongs in 1:22.20.
The daughter of Roman Ruler turned heads with a maiden-breaking debut at Saratoga last August and followed with a Grade 1 win in the Frizette in October at Belmont. The filly finished off the board as she took on tougher competition in the G1 Breeders' Cup Juvenile Fillies last fall and in her 2014 debut in the G1 Acorn on June 7 at Belmont.
Her trainer, Michael Hushion, acknowledged that he was unsure of what to expect in yesterday's race, but was pleased.
"I think she showed that [she's back] today," he said. "She wasn't even running to the quarter pole when she didn't run well. I'm not sure exactly what it was. Every day I get up, I know less. She had shown all that talent and not to get it out of her again, I was just worried."
Hushion expects Artemis Agrotera to stretch out again in the future, although not perhaps right away.
"I think we're going to want to go farther," he said. "I don't think we'll jump to a mile and an eighth the next time, but I still think she can go a mile and an eighth."
Chester and Mary Broman's homebred boasts a career record of three wins in five starts and earnings of $463,800.
The Bromans' other contender, entrymate Spinit to Winit, proved second best in the race, finishing a length ahead of third-place runner Irish Sweepstakes.
Even with her slump seemingly behind her, Hushion said the team was not yet thinking about where to go next.
"We're going to get through today and take a deep breath," he said. "I haven't even opened the book to look."
Artemis Agrotera's win capped a successful day for her connections as the Bromans, Hushion and Ortiz teamed up in the race before with Girlaboutown. The 3-year-old daughter of A. P. Indy had finished a solid second to entrymate Star Grazing in her debut at Belmont on July 5.
On Wednesday, however, Girlaboutown was not to be denied, kicking clear to win by 10 ¼ lengths over the favored Verismilitude, in a six-furlong maiden special weight.
* * *
Trainer Chad Brown looked at the past performances for Saturday's third race, a maiden special weight for 2-year-olds, and marveled at the potential talent on display.
"Tyson and Holyfield, Round One," Brown said.
Brown's $1 million Malibu Moon colt Aldrin, one of the "buzz" horses on the grounds and a three-quarter brother to top sire and Wood Memorial winner Tapit, was made the even-money favorite by NYRA oddsmaker Eric Donovan. The only horse on the also-eligible list - Competitive Edge - is a $750,000 Todd Pletcher-trained son of 2010 Kentucky Derby winner Super Saver. Donovan listed him at 9-5 if he can draw in to the field.
Da Jenius, a $350,000 Malibu Moon colt trained by Eric Guillot, is the final foal of multiple graded stakes winner Madcap Escapade, who produced Guillot's Grade 1 winner Mi Sueno.
Four others in the field sold for more than $100,000 at auction.
"The horse is really nice," Brown said of Aldrin. "So, we'll see what happens. The longer, the better, but he's quick enough to run three-quarters [of a mile] if you need him to."
Asked if he's excited, Brown said, "A horse like this? For sure. He's done everything right. You get batches of 2-year-olds in, and you're kind of seeing who's going to be in what division, turf or dirt, and could this one be a Derby horse, and normally that group is not that big. He acts like he'll run all day, but he's got a big turn of foot and will sprint if you need him to; those horses are very rare, in my opinion. Right now, he looks like that kind of horse."
On the front of Guillot's golf cart at Saratoga it says, "Eric Jenius Guillot," and his debut horse in the race is Da Jenius. When he first started training at Saratoga in 2010, the cart just said, "Eric J. Guillot."
While Guillot's real middle name is Jude, there is an origin story behind Jenius and now the horse Da Jenius.
"The first year when I got here when I rented the golf cart, they put my name, Eric J. Guillot," he said. "David [Grening] of the Racing Form comes up and was interviewing me about [Test winner] Champagne d'Oro at the Oklahoma track. He starts asking questions, looks down at the golf cart and says, 'Eric, what's the 'J' stand for?' Right off, I go, 'Genius!' He thought I was from Louisiana, and I thought genius started with a 'J.' So, he hesitated for a while and finally goes, 'Eric, uh, genius starts with a 'G.' I said, 'I know that! That's what makes it so funny!"
Guillot would like Da Jenius to make him look like a genius, but he doesn't expect the race Saturday to be much more than a learning experience for the colt, who has been working steadily at Saratoga since early June.
"This will be good to use as a measuring stick," he said.
Asked if he felt any pressure for the horse to do well, considering he sort of named it after himself, Guillot said, "Pressure is for people who can't get the job done. Like Mickey Mantle, when he pointed the bat, he wasn't planning on a double. He pointed his bat to the fences."
That was Babe Ruth who called the shot, but with Guillot, these mix-ups can happen.
* * *
After needing 59 starts to win his first race at Saratoga, trainer Jeremiah Englehart didn't need much time to double his Saratoga tally, as Shankopotamus gave the trainer his second win at the track with a victory in the eighth race on Wednesday.
Englehart won the first race of the meet, a $25,000 claiming event for horses who haven't won two races, with Winter Games before winning his second straight race at Saratoga six days later with Shankopotamus, who took an open $25,000 claimer.
"The start is better than we were expecting," said Englehart. "It had been a long time waiting [for the first win]. To win the first race of the meet makes it a little more special."
Englehart, who took out his trainer's license in 2003, currently leads the trainer standings at Finger Lakes, where he is three races ahead of his father, Chris Englehart. In addition, Jeremiah Englehart has maintained strings year-round on the NYRA circuit since the autumn of 2011, winning 50 races, including five stakes with King Kreesa, at Aqueduct Racetrack and Belmont Park during that span before finally getting his first score at Saratoga last Friday.
For Englehart, winning at Saratoga was the logical next step in his trainer career, which includes a win in last year's Grade 1 Breeders' Cup Juvenile Fillies with Ria Antonia via disqualification.
"Winning my first Breeders' Cup race last year was special," said Englehart. "Saratoga is like no other in terms of competition, and I believe in setting goals and making new goals after you meet them. I've been blessed with a good year, and it wouldn't be possible without my staff, considering all the travel I do."
On Wednesday, Shankopotamus went to the lead and dug in to hold off Street Shark by a half-length in a protracted stretch battle. It was Shankopotamus' first start for Englehart, who claimed the 6-year-old for $12,500 on behalf of owner Neal Allread in his previous start.
Englehart said Shankpotamus' record at Saratoga, which he improved to 3-2-1 in six starts with yesterday's win, was a major factor in the decision to claim the gelding.
"Neal wanted him because he runs well in Saratoga," said Englehart. "That's the main reason why we claimed him. He's been nice for everyone who has trained him, and it's been my job to not screw him up."
Five horses were claimed out of Thursday's eighth race, but not Shankopotamus, and Englehart says he hopes to run the Florida-bred son of Greatness at Saratoga one more time before the end of the meet.
* * *
Awesome Pearl scored his first victory of the year on Thursday afternoon, rallying from far back to edge Kingdom by a nose at the end of 2 1/16 miles over fences in the $75,000 Jonathan Kiser Novice Stakes.
Ridden by Kieran Norris, Awesome Pearl was content to run ninth, just ahead of Kingdom, as favored Saint Jerome led the field of 10 to the far turn before fading. At the top of the stretch, Top Striker took command but yielded the lead after leaping awkwardly over the final hurdle, setting the stage for Awesome Pearl and Kingdom to battle to the wire, with Awesome Pearl prevailing in 3:48.26.
"He's more of a hunt-meet horse who likes a mile-and-a-half track," said Norris of the Richard Valentine trainee. "It took him a while to adjust to the tightness of the track, but the farther we got into the race, the better he got. I was stuck in traffic, and once I got an opening I let him go. He just went away from me. He's a very versatile horse, but I didn't expect him to win the way he did today."
The Jonathan Kiser was the first win at Saratoga for Norris.
Sent off at 35-1, Awesome Pearl returned $72 for a $2 win bet, the highest win payout thus far in the Saratoga meet. Overall, he is 5-1-1- from 15 career starts.
Completing the order of finish were Sporty in third, followed by Bluegrass Summer, Fog Island, Bob Le Beau, Top Striker, Saint Jerome, Tempt Me Alex, and Schoodic.