• Mohaymen to skip G1 Travers, re-routed to G1 King's Bishop • Creator in final breeze for Travers; Gun Runner on deck for work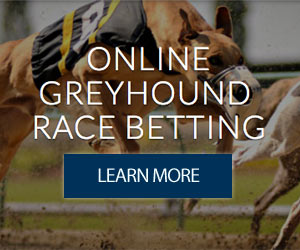 • Songbird lands softly after G1 Alabama romp • Brown thinking "big" with maiden winner Favorable Outcome • Majesto is G1 Travers-bound • Mott collects bicoastal Grade 1's Saturday; Carina Mia on target for G1 Ballerina • Laoban in good order following G1 Travers breeze • Anaximandros and Applicator set to work Monday
SARATOGA SPRINGS, N.Y. -After a top-level discussion, trainer Kiaran McLaughlin revealed this morning a decision has been made to enter Shadwell Stable star Mohaymen in the Grade 1, $700,000 Ketel One King's Bishop at seven furlongs instead of the Grade 1, $1.25 million Travers at 1 ¼ miles on Saturday.
"Hot off the press, with Sheikh Hamdan yesterday, we're going to the King's Bishop," said McLaughlin. "We spoke to [Shadwell vice president and general manager] Rick Nichols yesterday, and he in turn spoke to Sheikh Hamdan and they like the idea of cutting back [in distance]. It's great for a stallion to have the King's Bishop on his resume.
"It was a tough decision, but it looks like we would fit very well in the King's Bishop," the trainer added. "I'm happy with going in the King's Bishop, [considering] there are 14 runners going a mile and a quarter. I prefer the seven-eighths right now."
McLaughlin said the decision makes no difference in how he is preparing Mohaymen to run.
"He worked very fast [a bullet 47.33 on Friday] the other day anyway," he said. "When a horse is fit, they're fit. I hope he doesn't stumble out of the gate like he did last time."
Mohaymen, fourth as the favorite in the Jim Dandy, is a four-time Grade 2 winner from eight to nine furlongs. The son of Tapit is out of the Dixie Union mare Justwhistledixie, who won four stakes for McLaughlin, including two sprints and the 2009 renewal of the Grade 2 Davona Dale, a one-turn mile at Gulfstream Park.
McLaughlin also reported that Grade 1 Ogden Phipps winner Cavorting was "ready to go" for the Grade 1 Personal Ensign, and that a decision has yet to be made on the next spot for Grade 1 Whitney and Met Mile winner Frosted.
"Sheikh Mohammed [Godolphin Stable] is involved in the actual picking of the spot," McLaughlin said. "I like that."
* * *
When trainer Steve Asmussen saw the weather report calling for rain in Saratoga Springs later Sunday, he decided to move up the work for one of his Travers hopefuls.
In his final move for the Grade 1 Travers, Belmont Stakes winner Creator covered four furlongs in 49.33 over the Oklahoma training track on Sunday. It was the fourth-fastest of 41 works at the distance.
"He went over the racetrack really well, and was moving well," Asmussen said. "We did move up his work a day because of the strong possibility of rain, which will give him an extra day - and having him a touch sharper is probably a good thing for him."
Asmussen, who is looking to win the Travers for the first time after saddling two previous starters, will also enter Gun Runner in the 147th Travers. The multiple stakes winner's schedule may also be adjusted due to the weather.
"The work plan is kind of the opposite with Gun Runner; he's scheduled to work [Monday], but if we get the rain and a sloppy track, it will be moved to Tuesday," Asmussen explained. "I'm comfortable with that because, obviously, he does not need to be sharper. He's plenty sharp already. It's just a difference in his and Creator's style, and who they are personally."
Both Asmussen runners will be looking to return to the winner's circle following losses in their latest starts. Creator, who is a closer, failed to fire and finished sixth and last in the Jim Dandy; Gun Runner, who has early speed, finished fifth in the Haskell.
"I do feel that Creator has been considerably sharper since the Jim Dandy than he was before it, which we obviously needed to be," Asmussen said. "The good news was that [the Jim Dandy] wasn't Creator's major target, but we were expecting it to be better.
"Gun Runner always gives you a great visual," he added. "He's always been very impressive to train and watch work. I think Gun Runner is physically getting better - he is filling out and has become more attractive . . . just a gorgeous horse."
Gun Runner, who was third in the Kentucky Derby after winning the Risen Star and Louisiana Derby, will be partnered with his regular jockey, Florent Geroux. Irad Ortiz Jr., aboard Creator in the Belmont Stakes and Jim Dandy, has the Travers assignment.
* * *
Fox Hill Farm's Songbird was in fine fettle Sunday morning at Saratoga following her seven-length victory in the Grade 1 Alabama and is set to return to Hall of Famer Jerry Hollendorfer's California training base early Monday morning, said assistant trainer Christina Jelm.
"She's happy. She had a nice long walk, posed for a bunch of photos, ate grass, wanted her ears rubbed a bunch," she said. "[She's] totally relaxed. We'll get her out again this afternoon and she'll have another walk and some more grass before she goes back to her California home."
Jelm said Hollendorfer was pleased with the undefeated filly when he checked in on her around 3 a.m. before having to catch an early morning flight back to Del Mar.
"This morning, she jogged beautifully on the road, ate up all her dinner," Jelm reported. "[She] came out of her race better than she went into it. She soared and had a beautiful landing."
Songbird settled in at Saratoga nearly five weeks ago, during which time she also won the Grade 1 Coaching Club American Oaks by 5 ¼ lengths. Now 10-for-10 following the Alabama, Songbird has notched her victories by a combined 54 ¼ lengths with earnings of more than $2.7 million.
Songbird will be accompanied on the flight by her groom Cesar Orante and exercise rider Edgar Rodriguez, as well as Dr. Fager's Gal, a 4-year-old Wild Desert filly who finished third in the Union Avenue on August 18. * * *
A day after the meet's leading trainer Chad Brown worked his trio of Travers starters - Connect, Gift Box and My Man Sam - he reported each of them came out of their respective breezes in good order.
Brown, who entered Sunday's card three wins shy of 1,000 career victories, spoke enthusiastically about Saturday maiden winner Favorable Outcome, who won his career debut by six lengths and earned a Beyer Speed Figure of 88.
"He trained really well, but you never know," Brown said. "You can't get too bullish coming into a race at Saratoga because you don't know who you will be running against, but we liked the horse quite a bit.
"He acts like a horse who will stretch out by the way he trains in the morning," he continued. "He is a very efficient-moving horse. He acted so professional and classy in the paddock; I was really taken aback by it - not that he had ever misbehaved. He just exuded class to a level. I've only had a handful of first-time starters in my life that acted that confident and professional in the paddock. I had a feeling he was going to fire a big one after that. I'm thinking big for this horse."
At the daily clip that Brown is winning races at the meet, his 1,000 milestone victory is undoubtedly imminent.
"I tell you, it just kind of crept up on us," Brown said. "I really didn't realize it until this week when someone said something to me. It is quite an accomplishment for my staff. A lot of hard work has gone into it by all of us and it would be nice if it happened at Saratoga."
* * *
The Travers picked up another entrant this morning when trainer Gustavo Delgado reported Grupo Seven C Stable's Majesto will throw his hat in the ring when entries are taken Tuesday.
Delgado said Ricardo Santana Jr. will ride the son of Tiznow.
Javier Castellano, who was aboard for Majesto's maiden victory and runner-up finish in the Grade 1 Florida Derby, was up for his six-furlong workout in 1:15.49 seconds in company with stablemate Juan and Bina on the main track Saturday. "Castellano said after the work possibly he needs the blinkers, so it's possible I will put them on" said Delgado. "He has been inconsistent."
After running second to Nyquist in the Florida Derby, Majesto had early trouble and finished far back in the Kentucky Derby. He was subsequently given time off and was caught four wide throughout the Curlin Stakes in his return.
"It's going to be 14 horses, lots of traffic - anything can happen," said Delgado, who knows about such things after posting his first Grade 1 victory in the United States with 55-1 Paola Queen in the Test. The 3-year-old daughter of Flatter was beating winners for the first time in the Test, and may face older mares in the Grade 1, $500,000 Ballerina on Travers Day.
Paola Queen also worked on the main track Saturday, breezing five furlongs in 1:02.88 seconds. "She's doing very good, and there's a chance she will run in the Ballerina," said Delgado, a native of Venezuela.
In addition to Majesto and Paola Queen, Grand Tito worked on the main track Saturday as well, going six furlongs in 1:14.67 seconds.
Delgado confirmed Grand Tito, fourth in the Grade 1 Manhattan and second in the Grade 2 Bowling Green, will take on Flintshire for a third time in Saturday's Grade 1, $1 million Longines Sword Dancer, a "Win and You're In" race for the Breeders' Cup Turf.
* * *
WinStar Farm, Wachtel Stable and Gary Barber's Tourist emerged from his 1 ¼-length victory in Saturday's Grade 1 Fourstardave with a small bump behind his pastern but is otherwise no worse for the wear, said Hall of Fame trainer Bill Mott Sunday morning.
"He had a little stumble in the middle of the turn that concerned us, but he was walking good and feeling good this morning," he said. "We're monitoring it."
Barely two hours after Tourist captured his first Grade 1 in his eighth try at the level, Harmonize answered in kind at Del Mar in California, taking the Grade 1 Del Mar Oaks by a game head over Decked Out.
"Yeah that was good, huh?" said Mott of his bicoastal success, adding that the 3-year-old Scat Daddy filly returned from the race in good shape.
Three Chimney Farm's Grade 1 Acorn winner Carina Mia, meanwhile, remains on course for the Grade 1, $500,000 Ballerina August 27 after her bullet work on Saturday morning. The sophomore daughter of Malibu Moon covered four furlongs in 48 seconds flat over the Oklahoma training track, the fastest of 45 at the distance.
"She went well," he said. "We're very happy with her."
* * *
After breezing five furlongs in 59.77 seconds on the main track Saturday - the fastest of 32 at the distance - Southern Equine Stable's Jim Dandy winner Laoban cooled out well, reported trainer Eric Guillot this morning.
The son of Uncle Mo posted a wire-to-wire surprise at 27-1 in the Jim Dandy, and will try to light up the tote board once again in the Travers.
"Everything's good, we're ready to go," said Guillot, whose only prior Travers starter, Moreno, finished second by a nose at 31-1 to Will Take Charge in 2013 after leading throughout.
"[Laoban] is like a smoked ham - put him on the kitchen table, in the trunk of your car, on the counter top - he's always ready," he said.
Asked about a preference regarding post positions, Guillot responded by saying, "Outside the speed horses would be the best. I'll take post 9 if the speed's in 6-7-8, or post 4 if they're in 1-2-3.
"I'll draw outside because I'm going to bring a voodoo doll to the draw."
* * *
Stablemates Anaximandros and Applicator will breeze in company on Monday on Saratoga Race Course's main track, trainer Mikhail Yanakov said Sunday morning, as they prepare for their respective engagements in the Grade 1 Travers and the Grade 1 Longines Sword Dancer on Saturday.
Anaximandros will work at the Spa for the first time since arriving from Gulfstream Park last week, as will Applicator, who coming off a seventh-place finish in the Grade 1 Belmont Derby Invitational on July 9. The Russian-born Yanakov is in his second year as a trainer in the United States. He also is the owner of Olympia Star, Inc., which has 15 horses, all of whom he trains. He said the chance to compete at a high level in prestigious races was the main factor in coming to North America, as well as a chance to prove himself.
"In Russia, when you win races, they only give you flowers," Yanakov said. "It's more interesting here. I hope something happens, because I'm only starting."
Leonel Reyes, who is in his first year as a jockey in the United States, is set to ride Anaximandros and Applicator. Reyes, a 29-year-old who won nearly 1,400 races in his native Venezuela, has two graded stakes starts on his resume, including Applicator's performance at Belmont Park and was aboard Anaximandros when the 3-year-old bay colt finished fourth in the Grade 2 West Virginia Derby on August 6.
Yanakov said the 1 ¼-mile Travers could be a better fit for Anaximandros, who was unraced as a 2-year-old and broke his maiden on May 20 at Gulfstream.
"We had a bad trip over there, the conditions weren't right," Yanakov said. "That's why I want to try him again. He's more of a distance horse."