JOCKEY VICTOR ESPINOZA – "Before the race, no matter what strategy I have, everything changes when the gate opens. So, right when I was behind the gate I thought 'You know what, I'm going to send out of here. I'm going to send hard out of the gate and then move out just a little toward the middle of the track. I tapped California Chrome a couple of times and I was surprised I opened up two or three lengths right away. By that time I was very confident and happy. That's where I won. The fractions weren't that slow, the pace was pretty good. But he was doing it comfortable and I didn't want to take him out of the race after I sent him out of the gate.

(On not winning the Pacific Classic for the first time in his 17th try) – "I get a little nervous when I see I've ridden many, many horses in the race and the best I got was a second or third. It requires the right horse to win the Pacific Classic or any other big races. And today California Chrome was the right horse to win my first Pacific Classic.

"I don't worry about any other horse. I just worry about California Chrome and as long as he's comfortable and happy he's going to win the race.

TRAINER ART SHERMAN –"I saw the hold Victor had on him and he was just cruising I thought 'It's all over.' She (Beholder) was driving to catch him and I knew that if Victor had to get after him he was just going to rebreak and pull away. What can you say about him he's just a super horse. That's why he's the best horse in the country.

"When you're training a horse like Chrome, he's kind of push button. Being a former rider I can understand Victor's thinking. When you're in front, you can't get shut off, right. He's Chrome and I can't believe that I get to train him. I'm sure he'll be in the Hall of Fame some day and it will be good to know that I trained a horse that's in the Hall of Fame."

On the caliber of the race today: "When you get a couple of horses (like California Chrome and Beholder) in the same race – when do you ever see that. The mare run a hell of a race, she's a nice mare. But I looked at the field she run against last year and I said, 'She's hooked up a different horse. So I felt pretty confident."

FRANK TAYLOR (VP, Taylor Made) – "That race that Victor rode, that move that he did on the first turn to keep the other riders paralyzed for a split second and then get back to the rail, that was amazing."

DUNCAN TAYLOR – (President & CEO Taylor Made) "I've been around horses all my life. There's a lot of attributes that make California Chrome great, but his mind is one of them. He's the smartest horse I've ever seen and that's what sets him apart. He can do whatever you want him to do. He's the most intelligent horse I've ever been around."

________________________________________

VICTOR ESPINOZA (California Chrome, winner) – "He's just an amazing horse. He won so easy today. I'm going to say this now – this is the best horse I've ever ridden. I just wanted to get out there and see what was going to happen. He was going well the whole trip. He was in a perfect rhythm. The way he's running now he could beat anyone, anytime. He's run on dirt. He's won on grass. He has won all over the world. He's just so, so special." Is he a better horse than (Triple Crown winner and Horse of the Year) American Pharoah? "Yes. The way he's running now, yes."

GARY STEVENS (Beholder, second) – "She ran a great race. I was hoping that she'd have that huge kick again like she did last year, but not this time. But it was a gutty performance for her. But Victor (Espinoza) was playing with us. I don't think he really let him run. That's scary to think about. Hats off to California Chrome."

RAFAEL BEJARANO (Dortmund, third) – "He tried. He just wasn't there today. Maybe that distance is a bit far for him."

FLAVIEN PRAT (Hoppertunity, fourth) – "No pace. My horse ran well; did his job. But nobody ran with that horse. He had no pressure. He had it all his own way. My horse ran good. Too good to be fourth."

KENT DESORMEAUX (Dalmore, fifth) – "It was a learning experience for him"

NORBERTO ARROYO, JR. (Imperative, sixth) – "He never relaxed. I tried to get him to settle, but he never did."

RICARDO MEJIAS (War Story, seventh) – "He stumbled at the start and I banged my mouth on his head. But he ran OK. He tried."

SANTIAGO GONZALEZ (Hard Aces, eighth) – "I had to check him at the quarter pole. That didn't help."

JOE TALAMO (Win the Space, ninth) – "We just got outrun."

ALAN SHERMAN, co-trainer (California Chrome, winner) "That was amazing; what a race. They gave it to him and Victor (Espinoza) just took it to them. He drifted out at the first turn and they stayed outside so he just kept on going."

ART SHERMAN, trainer (California Chrome, winner) – "There wasn't any plan. I let the jock ride his race and he rode a good one."

RICHARD MANDELLA (Beholder, second) -- "She ran really good; just second best. I went over and told Art [winning trainer Art Sherman] that he did a fabulous job with his horse. He's always been a great horsemen, I'm just sorry it was at my expense."

JIM BARNES (assistant to Bob Baffert) (Dortmund, third) -- "Victor took it right to us right from the start. They just went around 1-2-3 all the way."

RICHARD BALTAS (Imperative, sixth) -- "Nobody went after those horses up front. They just let them roll along."

________________________________________

FRACTIONS: :23.20 :47.29 1:11.22 1:35.69 2:00.13

The stakes win was the second of the meet for jockey Espinoza, but his first (in his 16th try) in the TVG Pacific Classic. He now has 88 stakes wins at Del Mar,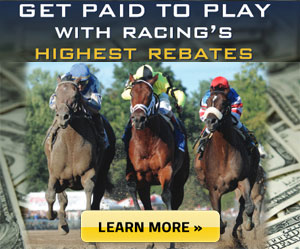 eighth most of all time.
The stakes win was the first of the meet for trainer Sherman and his first in the Pacific Classic. He now has 11 stakes wins at Del Mar.