• Guillot considering G1 Woodward, G1 Jockey Club Gold Cup for Whitney winner Moreno • Palace Malice, sixth in the Whitney as the favorite, remains on course for G1 Woodward; Princess of Sylmar turns in Saturday breeze wearing blinkers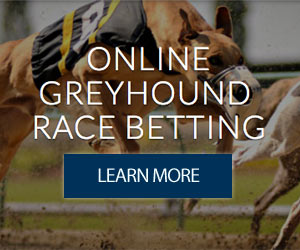 • Patience pays off for Gyarmati with G1 Longines Test winner Sweet Reason • Palace, victorious in Vanderbilt, possible for G1 Forego or G1 Vosburgh; La Verdad targeting G1 Ballerina • Mr Speaker, a G1 winner on turf, remains possible for G1 Travers after breezing on dirt Saturday • Jess's Dream, a 2-year-old son of Horses of the Year Curlin and Rachel Alexandra, arrives at McLaughlin barn • Motion continues strong meet by sweeping Saturday juvenile maiden races with Strong Coffee, Pride of Stride • Familiar foes to square off Monday for NYSS Cab Calloway, NYSS Statue of Liberty
SARATOGA SPRINGS, N.Y. - Grade 1, $1.5 million Whitney hero Moreno was sprightly Sunday morning, bouncing around in his stall a day after taking the field gate to wire in one of the most prestigious races of the Saratoga meet.
Moreno's landmark victory was a long time in the making. It took the Eric Guillot-trained gelding 10 starts to break his maiden, which he did over a muddy track on June 8, 2013 at Belmont Park. He then followed up the performance with a win in the Grade 2 Dwyer on July 6 at Belmont, but failed to find the winner's circle in eight starts thereafter.
Despite a string of winless efforts, Guillot, who trains Moreno for Southern Equine Stable, was not surprised by his star pupil's breakthrough victory in the 1 1/8-mile race.
"We finally got the fractions we needed," said Guillot. "I don't think this was a new peak for him. He was already at his peak."
What's next for Moreno is undecided, but Guillot, still savoring the biggest victory of his training career, pondered a few different options outside his barn on Sunday morning.
"We'll look at the [Grade 1, $600,000] Woodward [on August 30], or maybe give him a break and point to the [Grade 1] Jockey Club Gold Cup [on September 27 at Belmont]," he said. "It's a million-dollar race at 1 ¼ miles; he ran huge in the Suburban. From the 11 hole those fractions were very fast. I think 1 ¼ miles is his best distance."
Should he elect to run in the Woodward, Moreno may face reigning Horse of the Year Wise Dan, who remains possible for the race following a sharp five-furlong move Saturday over the main track.
Confronted with the possibility of going up against Wise Dan, Guillot simply said, "I'm not scared of anyone."
Guillot is hopeful that his charge is on a Horse of the Year trajectory, but admits that he'll have to do more to earn the honor.
"Palace Malice already has four graded stakes victories and a win in the Met Mile," said Guillot. "I think we need to win the Breeders' Cup Classic."
* * *
Though still mystified following Palace Malice's disappointing effort as the 3-5 favorite in Saturday's Grade 1 Whitney, trainer Todd Pletcher said Sunday morning the Grade 1 Woodward on August 30 would remain a target for the multiple Grade 1 winner.
Unbeaten in four 2014 starts to become a clear leader of the older horse division, the 4-year-old son of two-time Horse of the Year Curlin finished sixth in a field of nine, beaten 10 ¾ lengths by Moreno, in the Whitney.
"It is a head-scratcher," said Pletcher. "Everything we've seen so far indicates that he came out of it well. He cooled out sound, he scoped clean, he ate up last night, his temperature is normal and he's sound this morning. We'll pull some bloodwork on him later in the week and see if that reveals anything. If that doesn't, I don't know what to do other than regroup and start training again."
Three of Palace Malice's four races this year had come at one mile, and he also won the Grade 2 New Orleans Handicap at 1 1/8 miles on March 29. He loomed a threat rounding the far turn under jockey John Velazquez but never got into contention as front-running Moreno pulled clear of the field in the stretch.
"We thought we would come away in a stalking-type position and we got to that point," said Pletcher, "but at the same time, as I was watching the race unfold I never felt like he was taking Johnny anywhere. At the top of the stretch when they snuck away, it was pretty obvious at that point [he wasn't going to win]. I still felt like in the middle of the turn he started to make a little bit of an impact."
The Whitney marked the biggest margin of defeat for Palace Malice since he was 12th, beaten 13 ½ lengths, in the 2013 Kentucky Derby. He came back a month later to capture the Grade 1 Belmont Stakes.
"Sometimes they throw in a dud, and right now it looks like that's what he did," said Pletcher. "We'll have to continue to check him over and see, but right now we'll just try again."
Pletcher said multiple Grade 1-winning filly Princess of Sylmar will wear blinkers in her next start, the Grade 1, $500,000 Personal Ensign on August 22. The 4-year-old daughter of Majestic Warrior, second in the Grade 1 Ogden Phipps and Grade 1 Delaware Handicap in her most recent starts, wore blinkers for a half-mile work Saturday at Saratoga.
Breezing in company with stablemate Storm, Princess of Sylmar was clocked in 47.18 seconds, second-fastest of 85 horses on the main track. It was her first work at Saratoga since the July 12 Delaware Handicap.
"I thought it was an excellent work," said Pletcher. "[Blinkers have] been in the back of my mind for a while. I just felt like her last two races she was perhaps not as focused as we needed her to be. Based on what I saw in the breeze, she's very focused."
* * *
Leah Gyarmati will always have a soft spot for Grade 1 Longines Test winner Sweet Reason, who gave the trainer her first career Grade 1 victory in the 2013 Spinaway at Saratoga. Not quite a year later, the 3-year-old filly has won five of eight races for Gyarmati, three of them in Grade 1 company.
"You get lucky and a horse pops up and wins a big race; that happens here and there," said Gyarmati on Sunday morning. "But, to keep going with it, the consistency, and to develop on it and have her get better and come back and do it again, it shows how special she is. She might be one of those horses that is a once in a lifetime horse for a trainer."
Sweet Reason's latest Grade 1 victory came in the $500,000 Longines Test, rallying from near the back of a 10-horse field after stumbling at the start to catch Miss Behaviour and get up by a length, running seven furlongs in 1:22.31.
"She came out of it really well. She cleaned her tub and had a nice, long sleep. She looks great," said Gyarmati. "The pace was good but not incredibly fast. It wasn't falling apart at the end, so it made me a little nervous about whether she was going to get through and, if she did get through, would she have enough steam and time to get there before the wire comes. Things have to happen for that style to be a winning one."
The Longines Test was the first start for Sweet Reason since winning the Grade 1 TVG Acorn on June 7 at Belmont Park. She is now 3-for-3 at Saratoga, including her debut victory last August, having won by a combined 13 lengths.
Gyarmati was unsure what race would be next for Sweet Reason, who was idle for two months following a third-place finish in the Grade 2 Gazelle on April 5.
"There are quite a few options and some of them are two-turn options," she said. "We just have to map it all out and see how she came out of the race. She seems to do well with a little bit of time between races, because she really does lay it all out there when she runs. I think last year I maybe put the races together a little too close, so I want to make sure I don't repeat that. There's still time [to run back] here. It just depends on what races come up and how she came out of this race."
* * *
Alfred G. Vanderbilt Handicap winner Palace will now target the Grade 1, seven-furlong Forego on August 30 at Saratoga but also could await the Grade 1, six-furlong Vosburgh on September 27 at Belmont Park, trainer Linda Rice said on Sunday.
Palace, a 5-year-old New York-bred, became a Grade 1 winner on Saturday when he tracked down Happy My Way to win the Vanderbilt by one length. It was the fifth stakes win for Palace, whom Rice and owner Antonino Miuccio claimed for $20,000 in October 2012.
"Obviously, I'm going to point in the direction of the Forego and decide if he's up to that at the time," said Rice. "Six [furlongs] is a better distance for him; I guess it depends on who shows up and to whether he needs more time. It's back a little quick. I've run him from the True North to the [Belmont Sprint Championship] to this one. We've got what we needed, which was a Grade 1 victory. It will be a choice whether I skip the Forego and go straight to the Vosburgh. His owner lives up here and would love to run in the Forego."
Rice trained Palace's sire, City Zip, and she noted the similarities between father and son.
"When Bakken scratched [from the Vanderbilt], it looked like there was one lone speed, which was concerning," said Rice. "[Palace] broke a step slow, too, which didn't help. But [jockey] Cornelio [Velasquez] was aggressive with him early. It's great when you can sit back and let him do his thing. He's pretty versatile, pretty much like his father who could win on the lead, or, like when we won the [2000] Hopeful here in a dead-heat with Yonaguska, he came from 15 lengths back. He was versatile, and Palace is, too. It's kind of extra special, winning a Grade 1 here with his father and winning a Grade 1 with Palace."
By winning the Vanderbilt, Palace established himself as a stallion prospect, Rice said.
"I feel like, with him being a sprinter, having won a Grade 1 with him on the dirt, it makes his career as a stallion," said Rice. "Now, if we could go forward with the Vosburgh, Breeders' Cup Sprint, or maybe the Forego, that could bring him to a higher level. At this point, in my mind - and I've already had inquiries as of 5 p.m. yesterday - that cemented his value as a stallion, and I'm tickled about that."
Palace drew post position 1 for the Vanderbilt but was able to work out a good trip under Velasquez. The same can't be said for his stablemate La Verdad, who was fifth as the favorite after leaving from post 1 in the Grade 2 HRTV Honorable Miss Handicap on Monday.
"She bled a little bit in that race," said Rice. "Everything went wrong - the post, the mud, taking her off the pace. When I watched the head-on [replay], I could see that [jockey] Jose [Ortiz] was trying to get off the rail because there was stream of water on the inside, like trying to avoid mud puddles. Nothing went well, but we had a lot of good days with her, and I guess we were due to have a bad one. Hopefully, she will rebound in the Ballerina [Grade 1, seven furlongs on August 23 at Saratoga], and, of course, we have [the Grade 2, 6 ½-furlong Gallant Bloom Handicap on September 20] at Belmont as well."
* * *
Mr Speaker, a Grade 1 winner on the turf, remains under consideration for the Grade 1, $1.25 million Travers after turning in a fast breeze on Saturday on the main track at Saratoga.
Winner of the Grade 1 Belmont Derby at 1 ¼ miles on grass in his most recent start, Mr Speaker breezed five furlongs in 59.76 seconds, the second quickest of 46 moves at the distance on Saturday. It followed a 50.70 four-furlong breeze on the Oklahoma training track July 19 and a 48.88 four-furlong breeze on the main track July 26.
McGaughey said Mr Speaker, a Phipps Stable homebred, could run in the Grade 3, $300,000 Saranac at 1 1/8 miles on the turf September 1 if he doesn't run in the Travers at 1 ¼ miles on the dirt.
"I don't know what we are going to do with him," said McGaughey. "I have three weeks to make up my mind. We'll see how he comes out of his work. We'll work him again."
In addition to his win in the Belmont Derby, Mr Speaker has posted victories in the Grade 3 Dania Beach on the turf and the Grade 3 Lexington over a synthetic surface. In his lone dirt start, he was seventh in the Grade 2 Holy Bull.
"He'll run a mile and a quarter, but the question is whether to run him a mile and a quarter on the dirt," said McGaughey.
Mr Speaker likely will breeze again next Saturday or Sunday, according to McGaughey. * * *
Jess's Dream, one of the highly anticipated 2-year-olds in racing, arrived at the barn of trainer Kiaran McLaughlin at 7:15 a.m. Sunday after a 24-hour van ride from the Stonestreet Training Center in Ocala, Fla.
The colt is the product of a dream mating between Horse of the Year Curlin (2007, 2008) and super filly Rachel Alexandra, the Horse of the Year in 2009. Both champions were raced by the late Stonestreet owner, Jess Jackson, who dreamed of pairing the two before he died in April 2011.
Jess's Dream shipped with three other 2-year-olds - by Tapit, More than Ready and another Curlin - and he laid down for a nap not long after arrival.
"He arrived in good shape with the other three; a little tired, but they shipped great and we're happy to have been selected to train him," McLaughlin said as the feisty Tapit colt bucked and screamed in his stall, while Jess's Dream snoozed next door.
Jess's Dream was born January 22, 2012. His name chosen in a contest and revealed in the winner's circle at the Spa following the running of the 2012 Curlin Stakes.
McLaughlin said the colt will gallop on the main track at 9:20 a.m. Monday.
"We'll get him started tomorrow - show him a new place, canter," McLaughlin said. "He could race this fall. He's been working in Florida at the farm."
McLaughlin knows a horse with such a magnificent pedigree fires the imagination of racing fans, and he, too, is excited.
"I think the nice thing is Stonestreet is very knowledgeable, sharp people, all of them involved, from [owner] Barbara [Banke] on down," McLaughlin said. "They understand the game. Sure, there's a lot of hype, and there should be - two horses of the year being mated. We're all hopeful, but we're just getting started."
* * *
Already off to a hot start at the meet, trainer Graham Motion kept his momentum going with a pair of 2-year-old maiden winners on Saturday, two of the six horses he started on the Whitney Day card.
"I've never run that many horses in one day at Saratoga before," said Motion. "It was a good day. It was coincidence; it just worked out that way. We kind of took a shot in a couple of stakes, but I'm pleased. They all actually ran well."
Motion, 3-for-34 during the 2013 Saratoga meet, entered Sunday's card tied for second in the trainer standings with seven victories, including the Grade 2 Lake George with ju Daring Dancer and the Coronation Cup with Stars Above Me. He added to his win total with juvenile colts Strong Coffee and Pride of Stride on Saturday.
"It always amuses me when people come up to you when you're running a 2-year-old at Saratoga and they say, 'Do you like your horse?'" said Motion. "I mean, believe me, you wouldn't run your horse, a 2-year-old, at Saratoga if you didn't like it. It's like an oxymoron. We all like our horses if we're running them up here, but I'm always very reluctant to run them up here because I know how competitive it can be. I felt pretty good about running those guys yesterday."
A juvenile son of Warrior's Reward owned by Albert Frassetto, Strong Coffee was purchased for $120,000 in March. He came from mid-pack to reel in pace-setting Cordero and drew clear to a three-length victory in 1:44.32 for 1 1/16 miles on the Mellon Turf.
Motion said the effort is likely to earn Strong Coffee a start in the Grade 2, $200,000 With Anticipation on August 28, over the same course and distance.
"He really struggled on the dirt when I brought him up here," said Motion. "We always had in our mind that he was probably more of a grass horse. He comes from a grass family. We took him over to [the] Oklahoma [turf course] and he breezed like a different horse on the grass. He also needed the two turns."
Owned by Qatar Racing, Pride of Stride was a $150,000 yearling purchase last fall at Keeneland. Third by two lengths in his July 10 debut at Delaware Park to another Motion runner, Cleveland Sound, the chestnut son of multiple Grade 1 winner Candy Ride rallied on the outside to win by a length in 1:10.85 for six furlongs on the main track.
"We actually liked him the first time we ran him but he ran very greenly," said Motion. "We felt if he moved forward he would belong. The fact that up here you can run six furlongs is a big help, because you can't really do that anywhere else. I haven't thought about where to go next. I'm not sure if I'll run him back in the [Grade 1, $350,000 Hopeful on Sept. 1]. He looks like a horse that's also going to like two turns."
* * *
Familiar faces will meet in both divisions of the New York Stallion Series at one mile on the turf on Monday at Saratoga.
In the NYSS Cab Calloway for 3-year-olds, Mark My Way (8-5), Free Mugatu (3-1), and Social Rebellion (10-1) will be reunited after finishing 1-2-3 in the seven-furlong NYSS Spectacular Bid on the turf June 22 at Belmont. Mark My Way, a Chester and Mary Broman homebred trained by Linda Rice and ridden by Cornelio Velasquez, overcame a stumble at the start of the Spectacular Bid to prevail by a half-length over Free Mugatu, who was 1 ¼ lengths clear of Social Rebellion.
From that group, Free Mugatu is the only horse to have competed since the Spectacular Bid, finishing fifth on the dirt in the New York Derby on July 12 at Finger Lakes.
The Cab Calloway field also includes Winnitude (15-1), Prophet's Cat (8-1), Mental Iceberg (4-1), Forever Utopia (10-1), and Rivetto (20-1). Post time for the Cab Calloway, race 3 on the nine-race card, is scheduled for 2:04 p.m.
Three-year-old fillies will compete in the NYSS Statue of Liberty, which includes the top eight finishers out of the NYSS Cupecoy's Joy. Like the Spectacular Bid, the Cupecoy's Joy was contested at seven furlongs on the grass June 22 at Belmont.
Old Harbor was installed as the 3-1 morning-line favorite for the Statue of Liberty on the strength of her 4 ½-length win in the Cupecoy's Joy. Trained by Russell Cash, Jr. for Joseph Birnbaum, Old Harbor once again will have the riding services of Angel Arroyo.
In the order in which they finished, the other Cupecoy's Joy runners who have been entered back in the Statue of Liberty comprise Funky Munky Fever (10-1), Lady Kreesa (4-1), Missy Bay (6-1), Henry's Gal (15-1), Miss Narcissist (12-1), Champagne Ruby (20-1), and Selenite (8-1). Desert Valentine (30-1), Takeoff Your Hat (5-1) and Saythreehailmary's (12-1) complete the Statue of Liberty field.
The Statue of Liberty will open the Late Pick 4 on Monday as race 6. Post time is scheduled for 3:43 p.m.