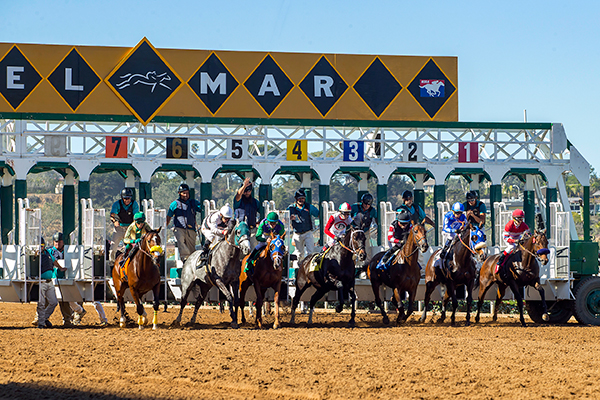 Del Mar's seventh consecutive fall race meeting – presented with a Hollywood flare and a title that honors the track's founder, Bing Crosby – breaks from the starting gate this Saturday for a 15-day stand that will take it through to Sunday, November 29.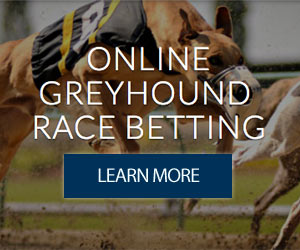 The Bing Crosby Season will offer 16 stakes races during its run, headed by a pair of grassy Grade Is on closing weekend – the $300,000 Hollywood Derby on November 28 and the $300,000 Matriarch Stakes on November 29.
After its Saturday/Sunday opening weekend, the track will settle into a Friday-through-Sunday format for the following three weeks, then close things out with a four-day finish starting on Thanksgiving Thursday, November 26.
The track will continue its emphasis on the safety of its horses and riders which has now resulted in a highly successful three-year span that has seen it rise to the top of a list of the nation's safest racetracks. Its extensive program of enhanced procedures and protocols include additional veterinarian oversight, a panel of experts that scrutinizes all horse entries and overriding analyses of medications and workout routines for its horses. These once novel steps now have become part of the day-to-day routine at the shore racing headquarters.
As was the case during recently concluded summer meet, the track will operate its fall season under stringent COVID-19 protocols, including daily health screenings for all employees and essential personnel. It will have medical professionals onsite and require both the wearing of face masks and social distancing. In accordance with state and local guidelines, racing again will be conducted without fans in attendance.
"Safety is on our menu from start to finish," said Del Mar Thoroughbred Club's CEO Joe Harper. "If you start with safety, everything else just flows. And not only will we again have safe racing, but we'll once more have the best racing in the country throughout our stand, something racing fans are going to love to watch."
Nine of the track's fall stakes will be run on its Jimmy Durant Turf Course starting with the opening day Kathryn Crosby Stakes for fillies and mares going a mile. The meet's last seven stakes – presented over the extended Thanksgiving holiday weekend – are all contested on the lawn, leading up to the two Grade I offerings mentioned earlier.
In keeping with its Bing Crosby/Hollywood theme, the majority of the track's stakes are named for stars of the past who had Del Mar connections. Among the black-type presentations are races named for Desi Arnaz, Bob Hope, Betty Grable, Cary Grant, Jimmy Durante and Cecil B. DeMille.
Del Mar's racing office – headed by a pair of pros in its executive vice president for racing Tom Robbins and racing secretary David Jerkens – will be presenting either eight or nine races daily with a first post of 12:30 p.m. on all days with the exception of Thanksgiving Day and its special 11 a.m. start.
It also will present live cards on both Breeders' Cup days – Friday, November 6 and Saturday, November 7. Eight Del Mar races will be run both afternoons around the 14 championship events – five on Friday and nine of Saturday -- conducted at Keeneland Race Course in Kentucky this year.
---
The Del Mar Thoroughbred Club is committed to ensuring the safety and welfare of our human and equine athletes. Due to the proactive implementation of industry-leading reforms and the vigilance of the Del Mar team, the track has been recognized as the safest major horse racing venue in North America since 2018 per The Jockey Club's Equine Injury Database. For more on Del Mar's commitment to safety, please visit https://www.dmtc.com/media/safety.