Alfredo Velasquez (Private Zone, Sprint) – Good Friends Stable's Private Zone went through another routine morning on Thursday – heading out to the Santa Anita main track around 7 a.m. to jog 1m and then gallop 1m. Trained by Alfredo Velazquez, he continues to make a positive account of himself as he prepares for his second consecutive attempt in the Breeders' Cup Sprint.

"We're very confident, but we were also confident last year," said retired jockey and Good Friends' principal Rene Douglas. "But he is doing really good right now and I think he will run big. Last year is a little bit of a mystery."

Front-running Private Zone breaks from post five under regular rider Martin Pedroza – halfway between inside speed horses Seeking the Sherif (post one) Indianapolis (two) and outside speed horses Fast Anna (12) and Work All Week (13).

"Nobody will beat him out of the gate. If we want to be on the lead, we will be," Pedroza said. "He is so fast and has so much heart at the end. I think he will run big."

Douglas mirrored Pedroza's enthusiasm. "The timing is perfect," he said. "He is happy and he is eating well and the rest is up to racing. We just need some luck."

Velazquez, who took over the training of Private Zone this fall, has a long history with Douglas and looks forward to what could be a big day on Saturday.

"I'm based in Philadelphia but used to be based in New York and I've known Rene since 1985," Velazquez said. "He's like a son to me. I love him. He was hanging with me all the time when he was a kid and we never lost communication. I trained horses for some of the (Good Friends) owners in Philly and we have done really well. It would be special to win it for them."

Bob Baffert (Indianapolis and Secret Circle, Sprint) – Defending race champion Secret Circle and Indianapolis both jogged 1 1/2m Thursday morning.

The Sprint has been a good race for Baffert, producing four of his 10 Breeders' Cup victories. His first Breeder's Cup win came from Thirty Slews in the 1992 Sprint and Midnight Lute produced back-to-back victories in 2007 and 2008 before Secret Circle came through last year.

"It's been a good race for me," Baffert said, "and I'd feel a lot better about it (this year) if we didn't have those posts."

Indianapolis will break from the No. 2 post position and Secret Circle from the No. 4.

Carlo Vaccarezza (Little Alexis, Filly & Mare Sprint) – As the Breeders' Cup winning breeder of 2012 Turf champion Little Mike, Carlo Vaccarezza knows what it takes to get a horse to the World Championships, but this time he's here as trainer of Filly & Mare Sprint contender Little Alexis, who is owned by the conditioner's wife Priscilla, the owner of Little Mike.

The 3yo daughter of Mr. Greeley will be making just her fifth start and her first against older distaffers when she heads to post Saturday in the 7f race.

"She's a very lightly raced filly," Vaccarezza said Friday morning. "When she broke her maiden (Feb. 9 at Gulfstream Park), she beat a good field including My Miss Sophia. Then we put her in a stakes race (the $75,000 Cash Run on July 5) and she won again.

Then she ran with the big fillies in the Test (at Saratoga). She had trouble at the gate and on the backstretch, but when he (jockey Jose Lezcano) started to really ride her at the top of the lane, she came running and I watched the video maybe 20 times and right after the wire she was two or three (lengths) in front. She ran impressive so we took her to the Cotillion (at Parx Racing). It was her first time two turns and the racetrack was extremely fast but she ran a good race. I think she deserves to be here and we'll see."

Asked to contrast the experience from 2012 to this year, Vaccarezza said it was somewhat different.

"It's a different feeling," he said. "It would be unbelievable to come here and win first time as a breeder with Little Mike and then to come here the first time as a trainer and win with Little Alexis. It would be a huge achievement."

Vaccarezza added that his surroundings at Gulfstream have contributed to his early success as a trainer, "I'm lucky enough to be in a barn with (Hall of Fame trainer) Allen Jerkens. It's like going to Harvard without paying tuition."

Joel Rosario rides the 15-1 outsider who will start from post 2.

Chad Brown (Bakken, Sprint) – Speedy but lightly raced Bakken will be trainer Chad Brown's first starter in the Sprint.

The Distorted Humor 4yo colt has some experience at Santa Anita; he was seventh in last year's Malibu after not breaking as sharply as usual. Bakken gave Palace, one of the top sprinters in New York this year, all he could handle while finishing second in the True North on June 6.

Bakken, who shipped from New York on Tuesday, galloped a mile on Thursday. David Brown (Wind Fire, Sprint) – see European report

Gary Mandella (Living The Life, Filly & Mare Sprint) – Sergio Zepeda, chief assistant to Mandella, goes back a long way with the family. The 51-year-old veteran previously worked for Mandella's father, Hall of Fame trainer Richard, before joining Gary after he went on his own.

"I've been with Gary since he was a little kid," said Zepeda of his boss, who now towers over him at 6 feet, 4 inches. "I used to spank his butt and how he signs my check."

Zepeda has seen several stars develop in both barns and is optimistic that Living The Life is about to join that list. "She's a really nice quiet filly around the barn," said Zepeda. "She acts like a pony. But on the track, she's all business."

The 4yo English import galloped 1 ½m Thursday with exercise rider Alfonso Avalos as she seeks her third straight United States victory since joining the Mandella barn.

Kathy Ritvo (Fast Anna, Sprint) – A year ago, trainer Kathy Ritvo made thoroughbred racing history at Santa Anita Park when she saddled Mucho Macho Man for a victory in the $5 million Breeders' Cup Classic.

The first female trainer to saddle a Classic winner is back at Santa Anita for the World Championships for a third straight year. Mucho Macho Man, who also finished second in the 2012 Classic at Santa Anita, is retired to stallion duty, but Ritvo will take part in this year's Breeders' Cup with Sprint contender Fast Anna.

"If feels great to be back with another good horse," Ritvo said. "I 100 percent believe he belongs here."

Fast Anna is a 3yo son of Medaglia d'Oro out of Dreaming of Anna, the winner of the 2006 Breeders' Cup Juvenile Fillies. Frank Calabrese's homebred joined Ritvo's barn at Gulfstream Park in January and debuted with a front-running triumph on April 12. He returned nearly three months later to win an entry-level allowance by 13 lengths at Gulfstream before trying Grade I company in the King's Bishop at Saratoga. Fast Anna set the pace before finishing second by a neck. He finished second again in the Gallant Bob at Parx.

"He's still learning. He has so much talent, we decided to go in this direction," Ritvo said. "He's gotten more relaxed in the paddock, more relaxed in his training. When we bring him behind the gate to school him now, he practically runs in. He wants to do everything right."

Fast Anna got noticed at Santa Anita on Oct. 26 when he breezed 5f in 57, the fastest of 55 recorded at the distance.

"He had a fast work the other day, but he did it well within himself, and who better to work him than Gary Stevens?" said Ritvo, whose speedster is slated to be ridden by John Velazquez.

Ritvo, who underwent a heart transplant in November 2008, was the toast of the racing world last year following her history-making achievement in the Classic, but the mother of two is still deflecting the attention to Mucho Macho Man.

"I've watched the race a bunch of times. It was a huge accomplishment for him," Ritvo said. "He was the Mucho Macho Man."

Linda Rice (Palace, Sprint) – Antonino Miuccio's multiple Grade I-winning sprinter Palace remains on target for a Sprint on Saturday that could have championship implications for the son of City Zip. On Thursday morning at approximately 6:30 am, the emblazoned bay galloped another routine 1½m on Santa Anita's main track, pleasing on looking assistant trainer Samantha Randazzo. Trainer Linda Rice arrives Thursday evening from her New York base.

"He's very much like his father," Rice said. "He's a little taller and he's become better as he has aged – while City Zip was a great two-year-old – but he has the same ability and speed to win or the front or come off the past just like his sire."

City Zip – arguably Rice's best horse to date – finished first in five Graded stakes in 2000, including two Grade Is – but was disqualified from one of those victories in the Futurity Stakes at Belmont. He closed out his 2yo year with a poor showing in the Breeders' Cup Juvenile, when the natural sprinter could not stay the 1 1/16m trip, and lost the Eclipse award to Juvenile victor Macho Uno.

"His disqualification probably cost him the title," Rice said. "He probably deserved it and it would feel really nice if his son could win and be a champion. City Zip really was a special horse and (Palace) is very much like him."

When asked if it would feel like retribution for City Zip's lack of a championship, she said "Definitely."

Michael Chang (Rich Tapestry, Sprint) – Smiling broadly following Thursday morning's strong gallop by Rich Tapestry, Hong-Kong-based trainer C.W. Chang said, "I've done everything I can for the horse, now I leave it up to the racing gods."

He'll have to wait until Saturday to see how he fares with the gods after Rich Tapestry tries to increase his $1.4 million in earnings with a victory in the Breeders' Cup Sprint. The 6yo went full throttle for a quarter-mile down the Santa Anita stretch to put an exclamation mark on his morning exercise.

Of his regular pre-race routine, Chang said the move alerts the horse to the fact there's a race in his very near future. "Now I just want to keep him nice and quiet and happy until the race."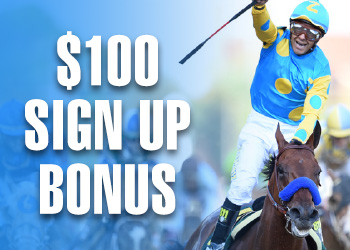 Mike Hushion (Artemis Agrotera, Filly & Mare Sprint) – Chester and Mary Broman's multiple Grade I-winning 3yo filly Artemis Agrotera enters the Breeders' Cup Filly & Mare Sprint off two graded stakes wins and has adapted to her surroundings well this time, according to trainer Mike Hushion. The daughter of Roman Ruler has been stabled at Barn 6 and walked the shedrow and then schooled in the paddock on Thursday morning. A win by her could sew up a year-end championship.
Last year, in her third career start, the bay filly ran a distant fifth at 7-2 odds in the Breeders' Cup Juvenile Fillies.
"I'm still not over that race," Hushion said. "This time we shipped her in two days earlier because last year she had a really bad flight. Sometimes they can be slow to get used to the time change and the different water, so I got here earlier."
With a victory in the 'Win & You're In' Ballerina Stakes at Saratoga in August, Artemis Agrotera earned her way into the field. "Winning the qualifying race kind of locked us into this race, but I don't think she has distance limitations," Hushion said. "After this race, we will rest her over the winter and bring her backin the spring and plan a big campaign." Hushion confirmed that the plan next year would be to point toward the Breeders' Cup Distaff.
"I'm not surprised she's done as well as she has," Hushion said of the winner of five of seven starts. "I'm only shocked when she doesn't run as great as she is. This is the championship race that everyone points for and we hope to win the race and the (Eclipse). Stonetastic and Sweet Reason will be tough, but (Artemis Agrotera) is special."
Roger Brueggemann (Work All Week, Sprint) – Midwest Thoroughbreds' Roger Brueggemann-trained speedster Work All Week had his second look at the Santa Anita main track on Thursday morning, leaving Barn 106 and galloping an easy 1½m under regular jockey Florent Geroux at 8:15 am.
"He felt great," Geroux said afterward. "I think he's going to run big."
A perfect nine-for-nine on dirt, the son of City Zip has recovered from his trip in fine order, according to Brueggemann.
"He's really good right now," Brueggemann said. "The first day he was a little tired from the trip and the time change – but he recovered quickly.
"The race will be tough. We will see what happens. I'm glad we're on the outside of the other speed. Hopefully he'll run a race very similar to Keeneland where he was on the outside and able to move on. I don't see him being far from it; he'll put himself into the race and is fast enough to keep up. He doesn't mind following a horse the first part. It's hard to make any kind of plan in a sprint like this, you just have to rely on a good rider to make the right decisions."
Work All Week has broken from the gate first or second in all 13 sprints he has attempted. The 5yo gelding has won 11 of those, including five stakes at five different tracks.
Tom Albertrani (Better Lucky, Filly & Mare Sprint) – Better Lucky, a contender for the Draftkings Breeders' Cup Filly and Mare Sprint, will carry the famous Godolphin silks for the final time on Saturday, regardless of how their homebred mare fares.
"She is absolutely coming home to us in Kentucky and will embark upon her second career as a mother," said Jimmy Bell, the American racing manager for Darley Stud, the breeding operation of Godolphin's global racing empire.
The daughter of 2004 Classic winner Ghostzapper is held in the highest esteem by her connections, who have campaigned five Breeders' Cup winners, a Preakness Stakes winner, and a plethora of multiple Graded stakes winners on several continents over the decades.
"When you look back over her career, she has been as consistent as can be and has been first, second or third in 10 Grade 1 races," Bell said. "She's obviously won on the turf, just got beat on the Polytrack in a Grade 1 at Keeneland (the Madison in April), and beat two millionaires (Grace Hall and My Miss Aurelia) on the dirt at Saratoga (the Shine Again in July). She has done all we have asked of her."
Bell said that it is yet to be decided which stallion that Better Lucky, who is out of the Seeking the Gold mare Sahara Gold, will be mated with to produce her first foal.
"She's got a great female family and I am very much looking forward to some babies out of her," he said. "We'll come up with some ideas for stallions and there are plenty to choose from. She'll be an easy one because she's got so much class."
But first things first.
"All eyes are on this weekend. It would be just great for her to end her racing career with a Breeders' Cup win, but they are so hard to come by and so elusive. But she is truly deserving. It would be very fitting for what she's accomplished and all she has given us."
Trainer Tom Albertrani, who has led Better Lucky over for all of her 19 starts, is wistful about seeing her go.
"I am going to really, really miss her," he said. "She's been part of my operation since she was a 2-year-old and you could not have a filly who is more honest and more genuine."
Wesley Ward (Judy the Beauty, Filly & Mare Sprint) – Wesley Ward's Breeder's Cup Filly & Mare Sprint morning line favorite Judy the Beauty jogged around the training track with assistant Blake Heap leading the chestnut daughter of Breeders' Cup Classic winner Ghostzapper on horseback.
A winner of four graded stakes – including three in 2014 – the 5yo mare completed her serious work at her Keeneland base last week. "She was fine today – just jogged her around there," said Heap. "She looks great."
Ward, who also trains the filly, looks to improve on her second-place finish last year in the race to two-time winner Groupie Doll.
"She always gives you everything," Ward said. "When other horses give you 110%, she gives you 150%. She's a tough horse to train with a little of this and a little of that to deal with – and that makes it difficult – but she couldn't be coming into this race any better for her."