• · TO THE VICTOR GOES THE STRATEGY IN THE BEHOLDER • · BAL A BALI AND SMITH READY FOR GRADE I SHOEMAKER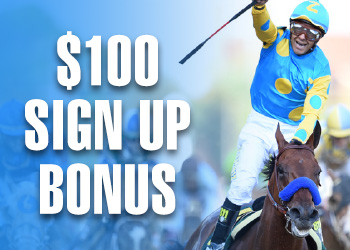 • · JOCKEY DAVID FLORES RETURNS HOME TO SANTA ANITA
STELLAR WIND PRIMED, TACTICS UP TO ESPINOZA
The countdown is on in earnest for Saturday's Battle of the Beholder, featuring champions Stellar Wind and FinestCity, and streaking graded stakes winner Vale Dori in the Grade I race at one mile, offering $400,000 in prize money.
The entries are in, the post positions are drawn, and the racing world awaits one of the most eagerly anticipated showdowns of the year. No exception is John Sadler, trainer of 2015 three-year-old filly champion Stellar Wind, the 3-5 morning line favorite.
"It will probably be Vale Dori and FinestCity out in front early, with us just a little off the pace, but not very far back," Sadler said. "It's a reasonable draw for us (No. two), and Victor (Espinoza) has ridden her in all her races (since owners Kosta and Peter Hronis purchased her more than two years ago), so he knows she's fairly versatile."
Espinoza has ridden in her last 11 races, winning seven. Twice she defeated four-time Eclipse Award champion Beholder, for whom the race is named.
"As far as strategy, it pretty much will all be Victor's decision," Sadler said. "We'll leave that up to him. My job was to have her in tiptop shape and she's in great shape and ready to go, so we'll leave it up to Victor as to how he wants to ride the race."
The Beholder, race eight: Vale Dori, Rafael Bejarano, 8-5; Stellar Wind, Victor Espinoza; and Finest City, Mike Smith, 3-1. Show Stealer and Faithfully were scratched, leaving the three heavyweights to battle unfettered, uncluttered and unimpaired.
BAL A BALI 'DOING GREAT' FOR SHOEMAKER MILE
Bal a Bali, a 14-time winner in his 24-race career, 11 coming in his native Brazil, seeks to add to that impressive resume Saturday in the Grade I Shoemaker Mile for three-year-olds and up on turf.
The seven-year-old full horse was fifth last out in the Grade I Turf Classic at Churchill Downs on May 6, and gets a new rider for the Shoemaker in Mike Smith, the nation's leader in purse earnings with $10,842,688, $1,462,716 more than runner-up Jose Ortiz.
"He got stuck behind a very slow pace and I think it frustrated him," Mandella said of the race in Kentucky. "Maybe it wasn't his best effort, but it wasn't bad. He came back and he's doing great, so we'll see what we've got on Saturday."
Asked his thoughts on giving a leg up to 52-year-old Hall of Fame rider Smith, Mandella quipped, "He's learning," adding, "he's worked him several times, so he knows him pretty well."
The Shoemaker is the first Breeders' Cup "Win and You're In" Challenge Race this year, entitling the nominated winner to automatic entry into the Breeders' Cup Mile Nov. 4 at Del Mar.
The field for the Shoemaker, race seven: Heart to Heart, Julien Leparoux, 5-2; What a View, Tyler Baze, 3-1; Bal a Bali, Mike Smith, 3-1; Farhaan, Flavien Prat, 4-1; Free Rose, Norberto Arroyo Jr., 12-1; Gangster, Mario Gutierrez, 30-1; and Bolo, Corey Nakatani, 4-1.
BARNES REMEMBERS SHOE AS 'THE BEST'
Huey Barnes, an integral part of Starter Jay Slender's starting gate team and a popular and colorful race tracker of more than six decades, remembers Bill Shoemaker from back in the day when Barnes was an exercise rider for Hall of Fame trainer Charlie Whittingham.
From the 1950s through the 80s, Shoe won a multitude of stakes races for the legendary "Bald Eagle," who died on April 20, 1999 at the age of 86.
"Shoe was one of the greatest riders I've ever seen, besides (Eddie) Arcaro," said the 83-year-old Barnes, now a longtime assistant starter on the Southern California circuit.
"The man didn't use no stick," Barnes said of Shoemaker, for whom Saturday's Grade I stake is named. "He used his hands, and when he moved his hands on a horse, it was like shifting gears on a car. He was the best I've seen."
FLORES 'BACK HOME' TO RIDE AT SANTA ANITA
David Flores, looking fresh, fit and not a day over 49, was at Santa Anita early Friday morning preparing to resume his riding career at The Great Race Place after an East Coast sojourn that followed a tour in Singapore circa December 2013.
"I just got in yesterday," said Flores, who will be represented by agent Joe Griffin. "I drove across country, stopped to see (59-year-old fellow jockey) Danny Sorenson in Texas for a few days, and one of my sisters in New Mexico for a few days.
"Danny's doing great; he looks good. He's got a hotel for horses and a little farm there and he loves it. He's riding at LoneStarPark. He's back in action as well.
"I'm very excited to be home. I was doing great back there, riding for Steve Asmussen, Wesley Ward, pretty much everybody. I won a few races for (Tom) Proctor and I actually won a race for Jack Van Berg a couple weeks ago.
"But this is my home and I'm happy to be back."