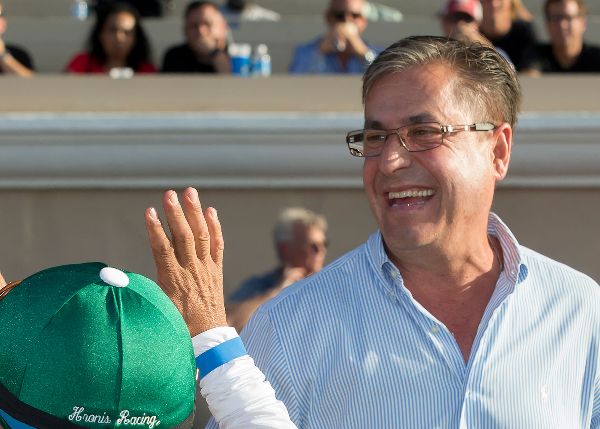 John Sadler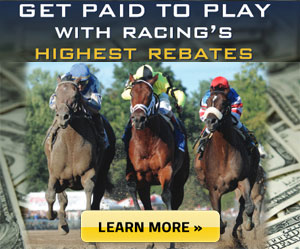 TO START, SADLER SETS SIGHTS ON STAKES WHERE HE'S HAD SUCCESS
Two stakes wins for John Sadler at the 2020 summer meeting boosted his Del Mar total to 78 over his 43-year training career. They moved the 64-year-old Southern California native past Ron McAnally to No. 2 on the track's all-time list of stakes-winning trainers – a spot he's likely to occupy for awhile since leader Bob Baffert is 61 wins ahead.
But every stakes winner Sadler saddles will help to keep at bay Hall of Famers McAnally (77) and Richard Mandella (67), the closest conditioners on the list still active at Del Mar.
And Sadler aims to do so over the opening weekend when he sends out Crew Dragon in the opening-day $100,000 Runhappy Oceanside Stakes on Friday, either Tripoli or Heywood's Beach in Saturday's Grade II, $250,000 San Diego Handicap, plus Campaign and/or Heywoods Beach in Sunday's Grade III, $100,000 Cougar II Stakes.
Sadler has five wins in the Oceanside and San Diego. The first Oceanside score came in 1998 with Scooter Brown in the first division (the oversubscribed race was run in divisions from 1989-2008). "I remember him vividly," Sadler said. "Won the Oceanside and finished third in the Del Mar Derby. A nice horse and real runner."
Sadler won his other Oceansides with Dr. Pack (2nd Div., 2001), Twirling Candy (2010), Rising Legend (2nd Div., 2013) and Jasikan (2019).
Friday's hopes in the Oceanside are with stable newcomer Crew Dragon, a son of Exaggerator owned by Sadler's main client Hronis Racing. Previously trained by Bill Mott, he has been in Sadler's care since May and been working steadily at Santa Anita. The Oceanside will be his first start for his new conditioner.
"We purchased him (for a reported $310,000) in a horses in training sale in Kentucky a week before the Derby," Sadler said. "He's trained up really well. He's got a stakes placing on his record, so he's a horse that fits well for the Oceanside. He's got a good post (No. 3) and a good turf rider (Umberto Rispoli), so we're very hopefully."
The field in the Oceanside from the rail: Harbored Memories (Jose Valdivia, Jr., 8-1); Fighting Force (Drayden Van Dyke, 6-1); Crew Dragon (Umberto Rispoli, 6-1); Brutto (Ricky Gonzalez, 20-1); Petruchio (Mike Smith, 12-1); Dream Shake (Joe Bravo, 4-1); Jungle Cry (Tyler Baze, 20-1); Flashiest (Abel Cedillo, 6-1); No Foolery Here (Giovanni Franco, 20-1); Mucho Del Oro (Edwin Maldonado, 20-1); None Above the Law (Juan Hernandez, 8-1); Ingest (Victor Espinoza, 30-1); Whatmakessammyrun (Flavien Prat, 7-2) and Hockey Dad (Mario Gutierrez, 20-1).
Taste of Paradise in 2003 was Sadler's first San Diego Handicap winner. Kettle Corn (2013), Accelerate (2017) and Catalina Cruiser (2018 and '19) followed. Tripoli and Heywoods Beach are the prospects for the 80th running of the event that identifies contenders for the $750,000 TVG Pacific Classic on August 21.
"I'm only going to run one, definitely not two," Sadler said. "So I'll decide this (Thursday) morning whether I'm going to run Heywoods Beach in the Cougar."
Tripoli, a 4-year-old son of Kitten's Joy, has wins in his last two starts and will be making his first stakes start in a 12-race career.
"He just won his first two conditions and his best race was his last race which was the first time on dirt in his lifetime," Sadler pointed out. "So we want to try him back on dirt again. He's going to have to step up, it's a tough race, but the horse is doing really well."
Heywoods Beach, a 4-year-old son of Speightstown, was switched from turf to dirt in May and has one win in three starts since the change of surface.
"(Heywood's Beach) is another one that woke up when he came off the turf," Sadler said. "He won on the dirt (May 15 at Santa Anita) and then had a rough trip in the (Grade I) Hollywood Gold Cup (fifth of seven), so we want to give him another try on dirt also."
The field in the San Diego Handicap from the rail: Rushie (Umberto Rispoli, 5-1); Kiss Today Goodbye (Victor Espinoza, 8-1); Sheriff Brown (Edwin Maldonado, 20-1); Royal Ship (Mike Smith, 9-5); Express Train (Juan Hernandez, 3-1); Mo Mosa (Raul Vazquez, 6-1); Magic On Tap (12-1); Tripoli (Tiago Pereira, 8-1) and Heywoods Beach (20-1).
---
WHERE ARE THEY NOW? CHAMPIONS OF 2020
They were voted the top divisional performers for the 2020 summer season. A year later, here's an update.
MAXIMUM SECURITY – Victories in the San Diego Handicap and Pacific Classic earned honors as Del Mar's Horse of the Meeting and Top Older Horse for the 4-year-old son of New Year's Day. They were the last two wins of 10 in 14 starts for the horse owned in partnership by Gary and Mary West of Rancho Fe and trained at Del Mar by Bob Baffert. Retired at the end of 2020 with career earnings of more than $12 million, Maximum Security now stands at stud in Kentucky with a fee of $20,000.
FIGHTING MAD – Another homebred of Gary and Mary West sired by New Year's Day and trained by Baffert, the 4-year-old filly's front running, half-length victory in the Clement L. Hirsch was decisive in her being voted the meet's Top Older Filly or Mare. She was retired after a fifth-place finish in the La Canada Stakes at Santa Anita in January with a career record of five wins in 10 starts and earnings of $472,008 to be bred to Curlin.
RED KING – The 6-year-old son of English Channel edged favored United by a head in the Del Mar Handicap and was voted Top Grass Horse. Trained by Phil D'Amato for the Little Red Feather racing partnership, Red King has three third-place finishes, two of them in graded stakes, in 2021. Entered in Sunday's Cougar II Handicap, Red King could use that as a tune-up or be trained up to a Del Mar Handicap defense in August.
THOUSAND WORDS – A win in the Shared Belief Stakes propelled the colt owned by Albaugh Family Stables and Spendthrift Farm to being named Top 3-year-old. Retired from racing with a record of four wins from nine starts and earnings of $327,500, Thousand Words stands at Spenthrift Farm for a $7,500 fee.
RED LARK – An upset victory in the Grade I Del Mar Oaks, at odds of 19-1, swung the Top 3-Year-Old Filly vote in favor of the Irish-bred trained by Patrick Gallagher and owned by Yoshida Haruya. Oh-for-six since then, Red Lark is back at Del Mar. "She's happy and healthy and if all goes well, she'll run here," Gallagher said.
PRINCESS NOOR – The winner of the Grade I Del Mar Debutante, which carries automatic recognition as Top 3-Year-Old Filly, had her career cut short by a soft tissue injury in the left foreleg incurred during the Grade I Starlet at Los Alamitos in December. Owned by Zedan Racing after a $1.35 million purchase as a 2-year-old in training, Princess Noor was retired to begin a second career as a broodmare with an initial mating to top sire Into Mischief.
SCHIVEL – The Top 2-Year-old, by virtue of a victory in the Grade I Del Mar Futurity in his last start for trainer Luis Mendez, debuted for trainer Mark Glatt with a neck victory last month at Santa Anita. It boosted Dr. Schivel's career earnings to $236,000 from three wins in five starts for Red Baron's Barn LLC and Rancho Temescal.
COLLUSION ILLUSION – Glatt saddled the 3-year-old son of Twirling Candy to win the Grade I Bing Crosby Handicap and be voted the Top Sprinter of the Meeting. Collusion Illusion recorded three wins in six starts in 2020 and is 5-for-9 lifetime with earnings of $474,751. He has yet to make his first start in 2021, but is back in training and could make a Crosby title defense with, Glatt said, Dr. Schivel among the rivals.
---
SIX BAFFERT STAKES WINNERS HERE AWAIT ASSIGNMENTS
Hall of Fame trainer Bob Baffert saddled 10 graded stakes winners combined at the long Santa Anita and boutique Los Alamitos meetings this year. Six have been shipped to Del Mar to train for next assignments.
Magic On Tap, winner of the Triple Bend stakes at Santa Anita on May 29, had been entered for Saturday's Grade II $250,000 San Diego Handicap.
A rundown of the rest of the locally-ensconced Baffert group, with recent stakes victories in parenthesis: As Time Goes By (Santa Margarita, April 2, Santa Maria, May 22, Santa Anita); Cezanne (Kona Gold, Santa Anita, April 18); Gamine (Las Flores, April 4, Santa Anita, Great Lady M., Los Alamitos, July 5); Medina Spirit (Santa Anita Derby, April 3, Santa Anita); Classier (Los Alamitos Derby, July 4, Los Alamitos).
---
CLOSERS – John Sadler said Santa Anita Derby winner Rock Your World is being targeted for the Del Mar Derby on September 4 but isn't ruling out the La Jolla Stakes a month earlier … Simon Callaghan is aiming Gamely winner Maxim Rate for the Yellow Ribbon on August 7 and Seniorita Stakes champ Madone for the San Clemente on July 24 … Craig Lewis has "three or four spots" under consideration for recent Wilshire Stakes winner Warren's Showtime and the Bing Crosby on July 31 in mind for speedy Brickyard Ride … David Hofmans is looking at the Eddie Read on July 24 for Award Winner as a follow-up to his score in the Whittingham on May 29 at Santa Anita … Shocking but true for those who are dual qualifiers as horse racing and Padres baseball fans: The man who garnered plenty of air time as a face in the crowd sitting right behind the L.A. dugout at a recent Padres vs. Dodger telecast from Petco Park was eight-time Del Mar training title winner Peter Miller. The shocking part: Miller, a long-time if part-time North County resident, who has had a base at San Luis Rey Downs for many years and calls Del Mar his "home track" was decked out in Dodgers attire. "I'm a Dodgers fan. I was born and raised in L.A.," Miller said. "My boys are both Dodgers fans but my wife's a Padres fan. I've had 10 or 12 people, from L.A. and San Diego, say they saw me at the game. I guess every time the camera focused on a right-handed batter, I was in the background."