NORMAN CASSE, assistant trainer of NOBLE BIRD (winner): "I've been around a lot of good horses and he's been working about as good as I have seen a horse train – just week after week. He just ran in the Alysheba and ran a really big race in that, and he's just gotten better from there and he rewarded our confidence. Last summer we had him here before we went out to Del Mar and I told Dad (trainer Mark Casse) back then that I thought that he was a very talented dirt horse. Things just didn't happen that way and then he went to Oaklawn and he had to run on the dirt obviously. I just think that's a testament to how gutsy this horse is. He's trained extremely well and he wanted to win just as bad as we did. We'd probably have to look at the older horse races at Saratoga. I think he deserves to be in that discussion.

SHAUN BRIDGMOHAN, jockey of NOBLE BIRD (winner): "He had been training very well and obviously he showed it tonight. He won three out of his last four races. He's getting better. He's been working like this in the morning so this performance was expected. That [Lea] is why I didn't turn my stick over; I just kind of gave him a little reminder because he was trying and giving me everything he had. He's been training very well and he's a horse that is on the improve. He just ran lights out tonight. He's been maturing and I think he's going to be a horse to watch for. I think in every race he's improved and he's not lacking any talent. He's a very talented horse."

BILL MOTT, trainer of LEA (runner-up): "He had a good trip and he ran well. We just couldn't get there. It looked like if they'd gone three more jumps we could have had him, but the race was a mile and an eighth. It wasn't a mile and an eighth and three or four jumps." Q: Will he run in New York next? "He'll run in the Whitney."

JOEL ROSARIO, jockey on LEA (runner-up): "Every time I came to that horse (Noble Bird), he just kept on going. My horse ran well and he did everything well, but every time I began to get to the winner, he would respond. For a second I thought I would get there, but every time I came to him he would just keep on going."

BOB BAFFERT, trainer of HOPPERTUNITY (third) and CAT BURGLAR (fifth): "I cannot believe I only won one race this meet. I ran all these good horses and I can only muster one win (laughs).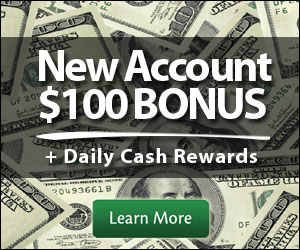 "Hoppertunity ran well. They were running, so ultimately I think he ran well."
MIKE SMITH, jockey on HOPPERTUNITY (third): "He broke okay and I felt pretty good because the pace was pretty honest. They were moving right along. I thought I was in a great spot, but they just kept running. I had no excuse. "The air's a bit thick tonight for these California horses, but he warmed up really good. I secured third but he just didn't gain any ground. There wasn't any use to urge him any more to get a half-length closer."
COREY LANERIE, fourth on MAJESTIC HARBOR (fourth): "He was good. I tried to come through on the fence. I was trying to do the best I could because I didn't feel like I was on the best horse, so I tried every angle."
JAVIER CASTELLANO, jockey on COMMISSIONER (sixth): "He had a good trip. I saved all the ground, but they went pretty quick. I didn't expect that kind of pace. Unfortunately they didn't come back to me. They went pretty quick and they kept rollin.'"
ELLIOTT WALDEN, President of WinStar Farm, owner of COMMISSIONER (sixth): "He didn't break great and he doesn't seem to be quite the same horse when he's not up close. He just doesn't seem to have the fight in him when he's five or six back."
FLEUR DE LIS HANDICAP QUOTES
VICTORIA OLIVER, trainer of FRIVOLOUS (winner): "It's a very big win for her. I've always believed in the filly. She dances every dance. I don't know what happened on Oaks Day, but she showed up today. She loves this track. I don't know where we'll go next but we're just going to enjoy this win and look for a race a little later. This was a 'Win and You're In' so we'll just pick our spots and hopefully get here there in the fall."
JON COURT, jockey of FRIVOLOUS (winner): "I was instilled with the confidence with the way she was training with Vicki Oliver and Phil. They reassured me that she was going to bring her A game and today she broke. She laid in the perfect position and I had a comfortable pace. I had plenty of horse when she turned for home when I called on her and she was able to out foot them to the wire. She makes me delighted."
DAVID FAWKES, trainer of SHEER DRAMA (second): "I thought we were in the perfect position, we just couldn't get by her. Our filly [Sheer Drama] ran a big race tonight."
REGRET QUOTES
JULIEN LEPAROUX, jockey of PRADO'S BEST RIDE, winner): "I just got settled. They were running at a pretty good pace so were at the back of the pack, but she settled very nicely. Trainer [Chris Block] told me that she had a good run but a small run and to just be patient with her and ask her at the last quarter of a mile only and we won by not that much. But she ran a big race. If you ask her too early, she will get too tired at the end."
CHRIS BLOCK, trainer of PRADO'S BEST RIDE (winner): "The mile-and-an-eighth was very enticing for me. I had the older siblings and they could go that far. Her last race was run weirdly, but she bounced out of it really quickly. I thought that looking at the spot it would be a good chance to win a Grade III with her and it worked out well in the end. With two races back-to-back like this she'll need some time. The ultimate goal would be the (Aug. 15) Pucker Up at Arlington, but I'll have to see what I can find."
ART COONTZ, assistant trainer of PRADO'S BEST RIDE (winner): "She ran a nice race. Julien (Leparoux) put her in a nice position and when it was time to go she responded nicely and the results are there."
ROBBY ALBARADO, jockey of Lady Zuzu (second): "It [the start] didn't matter, she got settled in nicely, it was to her benefit. I thought she got pinched but she settled nice, took over the field on the backside and she finished well."
MATT WINN QUOTES
IAN WILKES, trainer of Island Town (winner): "Naturally off the race on Derby Day, he ran a tremendous race that day and I thought this would be a good spot at his home track. He's won here twice and we can stretch him out and try him around two turns. He's a seriously talented horse; we always thought that. He just took a long time to come around. I never rushed him and he's one that's found his way along. He's seriously talented. We don't know how good this horse is yet. He showed a new dimension today. He laid on the front end and they went really slow and to so that coming away where he closed a few times is tremendous. I'm going to enjoy this but the Indiana Derby is a logical spot for him."