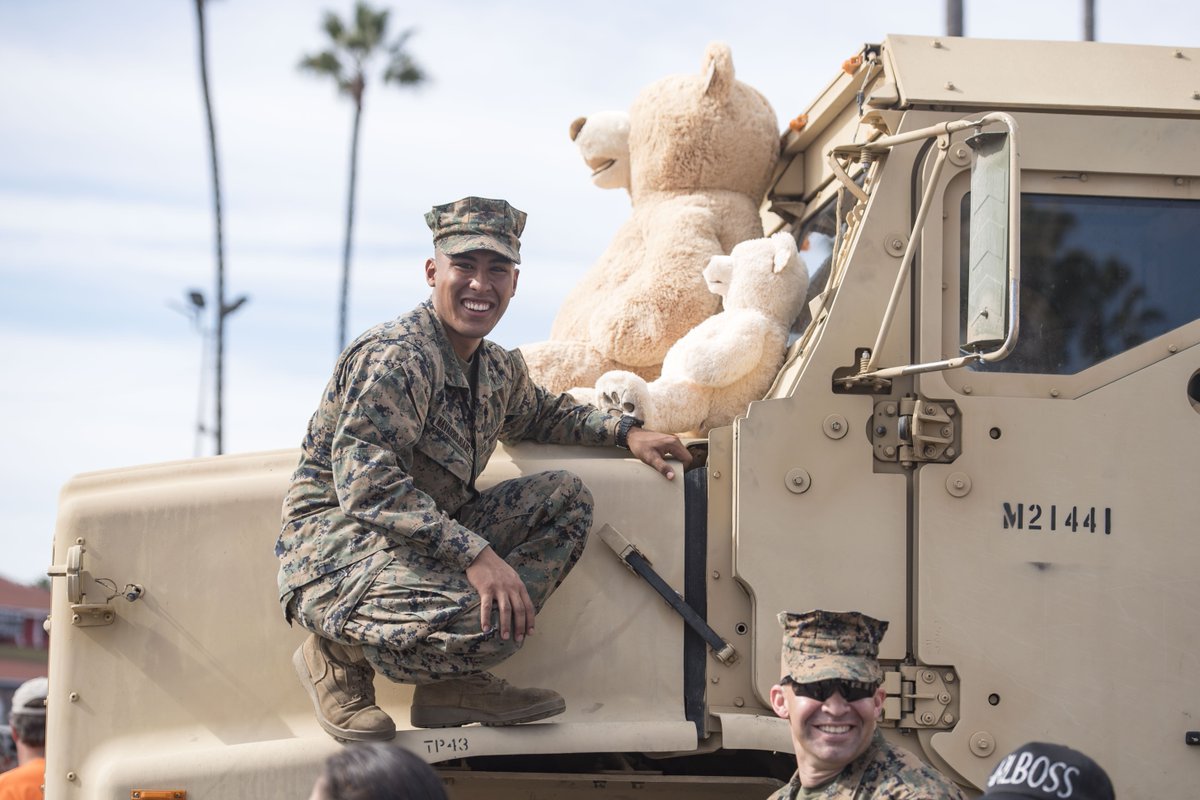 Marines taking part in "Toys for Tots" at Del Mar © Del Mar Thoroughbred Club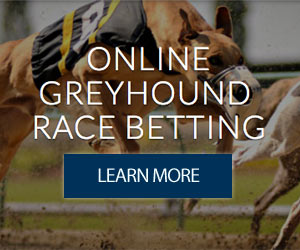 For the third year in a row, Del Mar will host a "Toys for Tots" event and gift-gathering program as part of a highly successful U.S. Marine Corps-backed charity program that has been ongoing for more than 70 years.
The hometown Marines – many of whom will be onsite in their sharp dress blue uniforms – again will be backed in their "Tots" event by the El Cajon Harley Owners Group (HOG), which is sponsored by El Cajon-Harley-Davidson. The HOG crew is expecting 600-plus riders to fire up for their 28-mile bike run from El Cajon to Del Mar.
Joining them this year will be several regional car clubs, featuring muscle cars, hot rods and Jeeps, that will cast off from various locations around San Diego and meet up with the HOG riders for a roaring entrance into the Del Mar Fairgrounds.
The HOG crew, consisting of a collection of "iron horse" riders from multiple biker groups and chapters in the area and led by a pair of retired Marines in Mike Harris and Jay Anderson, will conduct opportunity drawings during the afternoon at the track's Corona Beach House with 100% of the proceeds earmarked for the Marines and their local "Tots" program.
Previously, "Toys for Tots" in San Diego had conducted their major local event with the San Diego Chargers football team. But when the team chose to move to Los Angeles in 2017, Del Mar stepped in and signed on as the host destination. The track's fans, horsemen and staff personnel have proven exceptionally generous over the past two years and have gone well beyond what the footballers used to do. Last year at Del Mar the Marines collected over 1,200 toys and more than $17,500 in cash and donations during its "Tots" afternoon.
Racing fans who bring a new, unwrapped toy to the track this Sunday will receive free admission. Cash or check donations also will be accepted by uniformed Marines and Navy sailors on hand manning the "Tots" collection barrels.
Del Mar's point person for the event – customer service supervisor Sheryl Kerstiens – said the track and "Toys for Tots" is a perfect match.
"We've been delighted with the results we've had with this event over the past two years and we're expecting it to be even bigger and better this go-round," she said. "Working with fine people for a fine cause is so special and we're pleased that Del Mar can team up with the Marines to make this happen."
Del Mar staff will join this year with a collection of area Marines including their San Diego coordinator, 2nd Lt. Jean-Luc LeClair, and the Marines and sailors from the Marine Corps Reserves 4th Medical Battalion and 4th Tank Battalion. Providing a sparkling touch to the afternoon will be the 1st Marine Division Band, who'll march and play for the racetrack crowd.
The senior Marines who'll come on board for the afternoon will be the two men who oversee nearby Marine Corps Air Station Miramar -- Colonel Charles Dockery and Sergeant Major Michael Walton. Adding an extra touch to the day's events for the CO is the fact that Dockery's wife, Erin, will be riding in on the back of one of the HOG bikes from El Cajon alongside Del Mar's senior vice president Ann Hall. Also supporting the event by their attendance will be Lieutenant Colonel Scott Clendaniel of 4th Medical Battalion and Major Ryan Strehl and Sergeant Major D. H. Loyola from 4th Tank Battalion.
The Marine Corps is justly proud of "Toys for Tots," which it calls its premier community action program and America's most popular children's Christmas charity. Their records indicate that currently they collect an average of 18 million toys for seven million children-in-need annually throughout 800 communities in the United States and U. S. Territories. Since its inception in 1947, they estimate they have assisted approximately 250 million children by providing toys and hope at a special time of year.