TREVOR DENMAN, THE VOICE OF SANTA ANITA SINCE 1983, ANNOUNCES RETIREMENT FROM 'THE GREAT RACE PLACE'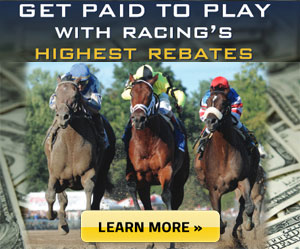 Arcadia, Calif. (Dec. 4, 2015) -- Trevor Denman, the voice of Santa Anita since 1983, has announced his retirement from The Great Race Place and will not return for the 2015-16 race meet which begins on December 26.
"After calling the races for 44 years, 33 at Santa Anita, I have come to the decision that it is time for me to kick-back, relax and enjoy the rest of my life on my farm in Minnesota and do some travelling both throughout American and overseas," said Denman, 63. "It is time to stop counting dollars and to start counting the stars."
"We knew this situation would come one day," said Keith Brackpool, Chairman of Santa Anita Park, "but we were selfishly hoping it would be many years down the line. We have had the privilege of listening to the best-of-the-best for 33 years. No one paints the portrait of a race like Trevor Denman. We would like to thank Trevor for changing the way America listens to races."
"Santa Anita has been my home for 33 years. I've so enjoyed working with everyone there through the years, including a great last three with Keith," said Denman. "Along with great racing, we share a love of soccer and our friendship will certainly continue for years to come."
In addition to being a world-class race caller, Denman is also known as a world-class student of great authors and philosophers.
"I want to quote one of my heroes, Epicurus, for this most appropriate saying at this time of my life," Denman said in making the announcement. "'Man should avoid the fevered competition of the city. Only with leisure can life flow in a single gentle stream. He should seek the calm of the countryside to find his deepest happiness and tranquility of body and mind. There he will find the greatest of all goods, which is peace."
Denman has been involved in horse racing since he was six years old. A native of Durban, South Africa, he called two races at Santa Anita in January 1983. He was hired as the full-time announcer for Oak Tree at Santa Anita in the fall of 1983 when Oak Tree's announcer Alan Buchdahl moved to Hollywood Park full-time. Denman became the full-time Santa Anita announcer for the 1984-85 season when Dave Johnson left to pursue other interests. Since 1934, Santa Anita has had just four primary track announcers: Joe Hernandez, Chic Anderson, Dave Johnson and Trevor Denman.
While he began his American career at Santa Anita, Denman's signature "And away they go…," and his other trademarks including "They would need to sprout wings…" and "Looks like he just jumped in at the quarter pole," have been heard at tracks around the country, including Pimlico, Golden Gate Fields, and Del Mar. Fans will still hear Denman at the seaside track this summer, as Del Mar's shortened schedule will fit into his retirement plans.
"We are not going to replace an icon of three decades in less than three weeks, nor are we going to try. Santa Anita will undertake a world-wide search to find the next voice of The Great Race Place for the next generation," said Joe Morris, SVP West Coast Operations for the Stronach Group. "In the meantime, we are extremely fortunate to have two exceptional race callers available to us in Michael Wrona, who is a member of the Stronach Group family through his years at Golden Gate Fields, and Frank Mirahmadi, who has done a great job of subbing for Trevor during the last two seasons. While it is possible that the right candidate ultimately might indeed be Michael or Frank, we owe it to our fans to find the perfect person, whomever and wherever they may be."
# # #
FULL STATEMENT FROM TREVOR DENMAN (12/04/15):
"After calling the races for 44 years, 33 at Santa Anita, I have come to the decision that it is time for me to kick-back, relax and enjoy the rest of my life on my farm in Minnesota and to do some travelling both throughout America and overseas. I have multiple projects that I wish to pursue and will now be able to dedicate my time fully to them.
It is time to stop counting dollars and to start counting the stars.
I want to thank all the fans who have been so very supportive of me over the years. People do not realize how rewarding it is when a stranger walks up to you and compliments you on your work. It is so uplifting! Once again, a very big thank you to all the wonderful Santa Anita fans. You made my life at Santa Anita an absolute pleasure.
I have had an idyllic trip through racing for the past 33 years at Santa Anita. I can honestly say that I have nothing but fantastic memories. The best of the best! One could not wish for a better career than the one I have had at Santa Anita.
I have been lucky enough to have had the most harmonious relationship with management at Santa Anita from the very first day I walked onto the job. I have always felt relaxed in my work environment and have always had what I feel has been the best relationship any employee could have with their employer – and it's been that way for 33 years!!
I wish Santa Anita all the very best in the future.
In closing I want to quote one of my heroes, Epicurus, for this most appropriate saying at this time of my life:
'Man should avoid the fevered competition of the city. Only with leisure can life flow in a single gentle stream. He should seek the calm of the countryside to find his deepest happiness and tranquility of body and mind. There he will find the greatest of all goods, which is peace.'" -Trevor Denman