Pompano Park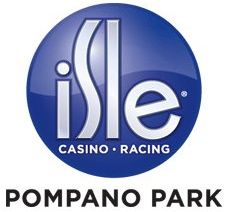 Isle Casino Racing Pompano Park, more commonly known simply as Pompano Park, is a standardbred harness racing track located in Pompano Beach, Florida. It is billed as "The Winter Home of Harness Racing," as its Florida location makes it an ideal alternative for horsemen, when most of the racetracks to the north are subject to racing in snow, ice and bitter cold conditions. The track operates its live racing meet for about ten months out of every year, with a short break during the last half of June through the second week in August.
The track has added a casino called The Isle, complete with slot machines. It currently offers live poker games, as regulated by Florida law.
---
Pompano Park History
The racetrack is a 5/8-mile harness racing track situated in Pompano Beach, Florida. The track enjoys close proximity to the beach, the Hollywood International Airport and the Florida Turnpike, to mention a few landmarks. The surface is made of Marl which is a combination of locally produced clay, concrete sand and rice rock. The Homestretch is 608 feet in length and the track is approximately 80 feet wide. There is no hubrail or passing lane and the grandstand has the capacity to seat 7,500 people. Pompano Park can accommodate as many as 20,000 spectators, 12,000 cars and 1,000 horses. All these facts have helped to make Pompano Park Florida's premier harness racing track.
In 1953, a New York ad executive turned horse breeder named Frederick Van Lennen purchased a failed Depression-era thoroughbred racing track and vowed to build the "Taj Mahal" of harness racing. He faced formidable legal opposition from various parties with interests in the pari-mutuel business.
On February 4, 1964, the $5.5 million Pompano Park first opened its gates to the public. Pompano Park's inaugural season was a 46-night harness racing meet.
Throughout its 40-year history, Pompano Park has hosted many of harness racing's greatest horses, drivers and trainers. Each year, it also hosts several charitable fund raising events. It is the home of the Broward County Fair. It has also been designated a hurricane shelter for horses for Florida.
Seen by many as the best harness racing track in the state of Florida, Pompano Park is a superb facility offering year round live racing. It is the meeting place of many of the country's top-ranked trotters and pacers and often hosts award-winning horses, drivers and trainers. Of course the fact that the racetrack facility combines excellent racing with great gambling certainly doesn't hurt the tracks reputation, and millions flock to this part of Florida every year, visiting the Pompano Park Racecourse and entertainment complex.
The Isle Casino offers an exciting gaming experience with more than 1,460 slot machines including Sex and the City, Lucky Larry Leprechaun and The Wizard of Oz. It features 40 electronic black jack seats and a 38-table poker room.
The multi-story feature bar, Fling, offers vibrant high-action imagery and audio on multiple video displays; live entertainment on Friday and Saturday. There are several drink and dining choices including Trackside Grill, Myron's, Farmer's Pick Buffet, Farraddays' Steakhouse, and Bragozzo. There is a new, high-tech sports bar and wagering area over-looking the track.
Pompano Park simulcasts harness and thoroughbred racing as well as Jai Alai from over 20 venues across North America. Guests can wager on and watch these events seven days a week (except Thanksgiving and Christmas) from noon to midnight. Simulcasting for special event days begins at 10:00am.


---
Pompano Park Live Horse Racing Schedule
October - May

---
Post Time at Pompano Park
7:05pm: Sunday, Monday, Wednesday, & Saturday
---
Pompano Park Track Code
PPK
---
Current Weather Conditions at Pompano Park
Pompano Park Contact Information
Mailing Address:

Isle Casino Racing Pompano Park
777 Isle Of Capri
Pompano Beach, FL 33069

Website: pompano-park.isleofcapricasinos.com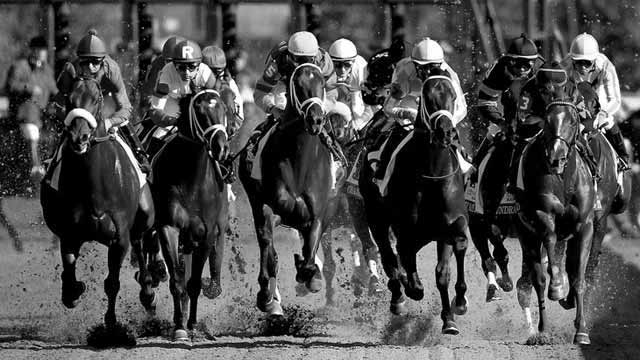 Bet Horse Racing with OTB