Pompano Park Results - April 11, 2022
< Pompano Park Results for April 10, 2022
Pompano Park Results for April 12, 2022 >
Latest Results
---
Pompano Park Race Results
April 17, 2022
April 12, 2022
April 10, 2022
April 05, 2022
April 04, 2022
April 03, 2022
March 30, 2022
March 29, 2022
March 28, 2022
March 27, 2022
March 23, 2022
March 22, 2022
March 21, 2022
March 20, 2022
March 16, 2022
March 15, 2022
March 14, 2022
March 13, 2022
March 09, 2022
March 08, 2022
March 07, 2022
March 06, 2022
March 02, 2022
March 01, 2022
February 28, 2022
February 27, 2022
February 23, 2022
February 22, 2022
February 21, 2022
Instant access for Pompano Park Race Results, Entries, Post Positions, Payouts, Jockeys, Scratches, Conditions & Purses for April 11, 2022.
Pompano Park Information
Isle Casino Racing Pompano Park, more commonly known simply as Pompano Park, is a standardbred harness racing track located in Pompano Beach, Florida. It is billed as "The Winter Home of Harness Racing," as its Florida location makes it an ideal alternative for horsemen, when most of the racetracks to the north are subject to racing in snow, ice and bitter cold conditions. The track operates its live racing meet for about ten months out of every year, with a short break during the last half of June through the second week in August.
The track has added a casino called The Isle, complete with slot machines. It currently offers live poker games, as regulated by Florida law.
Pompano Park Information Harness Racing
Pompano Beach, FL US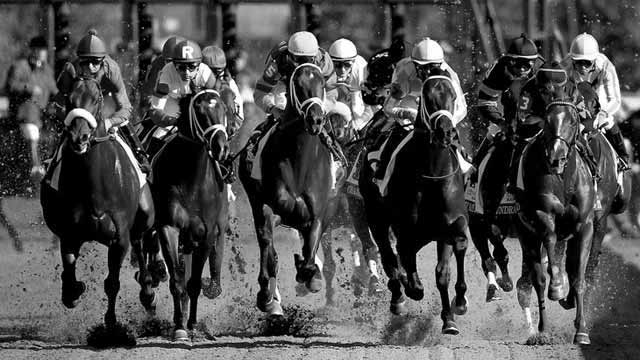 Bet Horse Racing with OTB