Harrington Raceway Results - October 17, 2022
< Harrington Raceway Results for October 12, 2022
Harrington Raceway Results for October 19, 2022 >
---
Harrington Raceway Race Results
October 19, 2022
October 12, 2022
October 11, 2022
October 10, 2022
October 05, 2022
October 04, 2022
October 03, 2022
September 28, 2022
September 27, 2022
September 26, 2022
September 21, 2022
September 20, 2022
September 19, 2022
September 14, 2022
September 13, 2022
September 12, 2022
September 07, 2022
September 06, 2022
September 05, 2022
August 30, 2022
August 29, 2022
August 23, 2022
August 22, 2022
August 16, 2022
August 15, 2022
July 28, 2022
July 06, 2022
July 05, 2022
June 29, 2022
Instant access for Harrington Raceway Race Results, Entries, Post Positions, Payouts, Jockeys, Scratches, Conditions & Purses for October 17, 2022.
Harrington Raceway Information
Harrington Raceway is one of the nation's oldest racetracks and has run a race meet every year since 1946. The lightning-quick half-mile oval was reconstructed prior to the 2003 spring meet by veteran trackmasters Dan and Greg Coon. The renovations have resulted in wider turns, and ultimately a safer, faster racetrack. Some of the sport's top drivers and horses can be seen nightly during our racing season, which runs Sunday thru Thursday, with a 5:30 p.m. post time.
Harrington Raceway Information Harness Racing
Harrington, DE US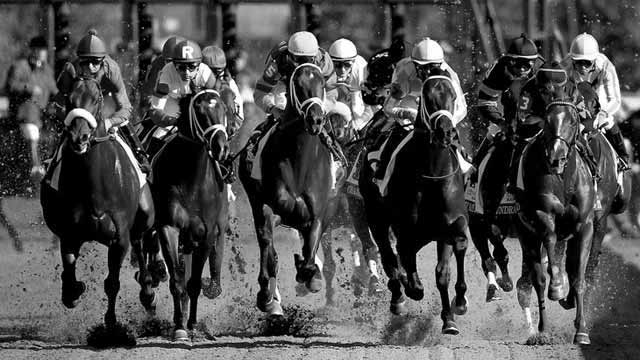 Bet Horse Racing with OTB