Tri State Eve Results
< Tri State Eve Results for January 28, 2023
---
Tri State Eve Race Results
January 28, 2023
January 27, 2023
January 26, 2023
January 25, 2023
January 24, 2023
January 21, 2023
January 20, 2023
January 19, 2023
January 18, 2023
January 17, 2023
January 14, 2023
January 13, 2023
January 12, 2023
January 11, 2023
January 10, 2023
January 07, 2023
January 06, 2023
January 05, 2023
January 04, 2023
January 03, 2023
December 31, 2022
December 30, 2022
December 29, 2022
December 28, 2022
December 27, 2022
December 23, 2022
December 22, 2022
December 21, 2022
December 20, 2022
Instant access for today's Tri State Eve Race Results, Entries, Post Positions, Payouts, Jockeys, Scratches, Conditions & Purses.
Tri State Greyhound Park Information
Mardi Gras Casino and Resort ( Tri State Greyhound Park ) is a casino located in the city of Cross Lanes, West Virginia. It is located just off the Cross Lanes exit of I-64, 14 miles west of Charleston, West Virginia and 36 miles east of Huntington, West Virginia.
The casino was known previously as Tri-State Racetrack and Gaming Center before the addition of table games, and Tri-State Casino and Resort until the name was changed to reflect its Mardi Gras theme in July 2010.
It features table games, slot machines, live greyhound racing betting, and off-track betting for both greyhound and horse racing. It also features several restaurants, food operations and a 150-room luxury hotel. The facility has a Mardi Gras theme, similar to that used by the Harrah's chain of casinos, but is not affiliated with that corporation.
Tri-State Information Greyhound Racing
1 Greyhound Drive, Cross Lanes, WV US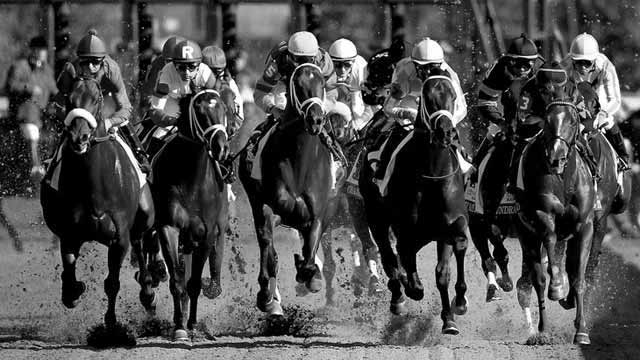 Bet Horse Racing with OTB