Emerald Downs Results - August 11, 2019
< Emerald Downs Results for August 10, 2019
Emerald Downs Results for August 16, 2019 >
Latest Results
---
Emerald Downs Race Results
September 18, 2022
September 17, 2022
September 11, 2022
September 10, 2022
September 09, 2022
September 04, 2022
September 03, 2022
September 02, 2022
August 28, 2022
August 27, 2022
August 26, 2022
August 21, 2022
August 20, 2022
August 19, 2022
August 14, 2022
August 13, 2022
August 12, 2022
August 07, 2022
August 06, 2022
August 05, 2022
July 31, 2022
July 30, 2022
July 29, 2022
July 24, 2022
July 23, 2022
July 22, 2022
July 17, 2022
July 16, 2022
July 15, 2022
July 10, 2022
Instant access for Emerald Downs Race Results, Entries, Post Positions, Payouts, Jockeys, Scratches, Conditions & Purses for August 11, 2019.
Emerald Downs Information
Emerald Downs is a thoroughbred racetrack in Auburn, Washington, located a half mile east of Highway 167. It is named after Seattle, the Emerald City. The track hosts live thoroughbred racing from mid April through the end of September. Races are run Friday through Sunday and holidays the majority of the season. The track conducts several large ungraded stakes and many overnight handicaps and stakes. There are an average of 8 races on week nights, and 10 races per race weekend. Emerald Downs biggest race is the Longacres Mile Handicap, a Grade III event, held in August.
Emerald Downs Information Thoroughbred Racing
2300 Emerald Downs Dr, Auburn, WA US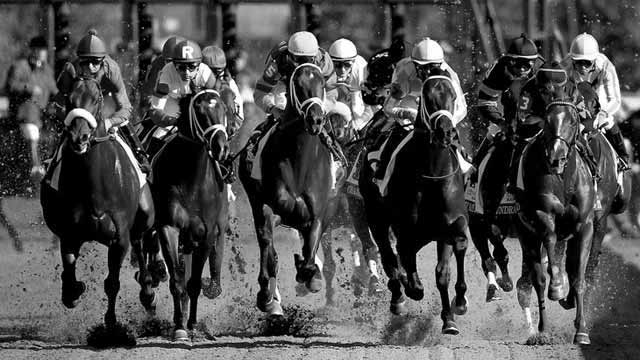 Bet Horse Racing with OTB