Harrahs Philly (Chester Downs) Results
< Harrahs Philly (Chester Downs) Results for May 28, 2023
Latest Results
---
Harrahs Philly (Chester Downs) Race Results
May 28, 2023
May 26, 2023
May 25, 2023
May 24, 2023
May 21, 2023
May 19, 2023
May 18, 2023
May 17, 2023
May 14, 2023
May 12, 2023
May 11, 2023
May 07, 2023
May 06, 2023
May 05, 2023
May 04, 2023
April 30, 2023
April 28, 2023
April 27, 2023
April 23, 2023
April 21, 2023
April 20, 2023
April 16, 2023
April 14, 2023
April 13, 2023
April 07, 2023
April 06, 2023
April 02, 2023
December 31, 2022
December 30, 2022
Instant access for today's Harrahs Philly (Chester Downs) Race Results, Entries, Post Positions, Payouts, Jockeys, Scratches, Conditions & Purses.
Harrah's Chester Information
Harrah's Philadelphia Casino & Racetrack is a racino on the Chester, Pennsylvania waterfront.
The live harness racing season is front and center on one of the fastest 5/8 mile tracks in North America. It's off to all the races as Harrah's offers full-card Philadelphia simulcasting of both thoroughbred and standardbred signals, seven days a week. Harrah's Philadelphia Racetrack and Casino also provides a state-of-the-art indoor wagering area with plenty of seating and simulcast video options.
Harrah's Chester / Philadelphia Information Harness Racing
Chester, PA US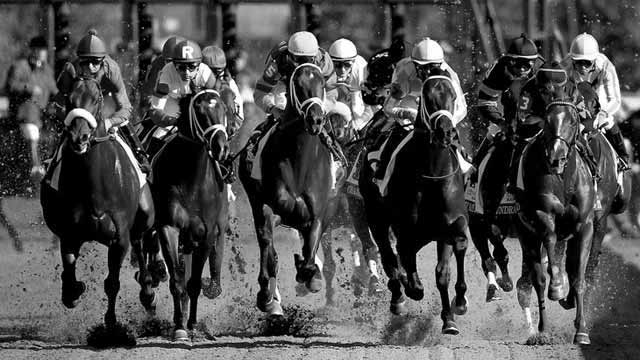 Bet Belmont Stakes with OTB