Louisiana Downs Results - September 08, 2018
< Louisiana Downs Results for September 05, 2018
Louisiana Downs Results for September 10, 2018 >
Latest Results
---
Louisiana Downs Race Results
September 26, 2018
September 25, 2018
September 24, 2018
September 22, 2018
September 19, 2018
September 18, 2018
September 17, 2018
September 15, 2018
September 12, 2018
September 11, 2018
September 10, 2018
September 05, 2018
September 04, 2018
September 03, 2018
September 02, 2018
September 01, 2018
August 28, 2018
August 27, 2018
August 25, 2018
August 22, 2018
August 21, 2018
August 20, 2018
August 18, 2018
August 15, 2018
August 14, 2018
August 13, 2018
August 11, 2018
August 08, 2018
August 07, 2018
Instant access for Louisiana Downs Race Results, Entries, Post Positions, Payouts, Jockeys, Scratches, Conditions & Purses for September 08, 2018.
Louisiana Downs Information
Louisiana Downs is a horse racing track and racino located in Bossier City, Louisiana. Louisiana Downs opened in 1974. It was built by shopping center developer Edward J. DeBartolo Sr., a longtime supporter of horse racing; it was third race track he developed, along with Thistledown and Remington Park. The track is home to the Grade II Super Derby, a race run each September since 1980 at the classic United States stakes distance of 1-1/4 miles (2,000 m). The race often attracts winners and top finishers from the season's American Classic Races races. The Thoroughbred meet takes place from early May through October. A quarter horse meet is held from January through March.
Louisiana Downs Information Thoroughbred and Harness Racing
8000 East Texas Avenue, Bossier City, LA US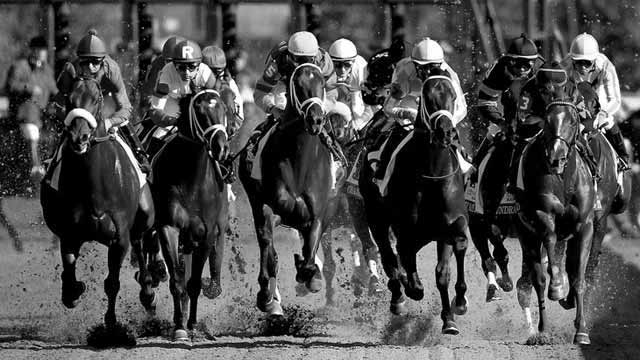 Bet Horse Racing with OTB