Cumberland Harness Results - November 11, 2022
< Cumberland Harness Results for November 06, 2022
Cumberland Harness Results for November 12, 2022 >
---
Cumberland Harness Race Results
December 26, 2022
December 24, 2022
December 22, 2022
December 19, 2022
December 18, 2022
December 17, 2022
December 16, 2022
December 11, 2022
December 10, 2022
December 09, 2022
December 04, 2022
December 03, 2022
December 02, 2022
November 27, 2022
November 26, 2022
November 20, 2022
November 19, 2022
November 18, 2022
November 13, 2022
November 12, 2022
November 06, 2022
October 02, 2022
October 01, 2022
September 30, 2022
September 29, 2022
September 28, 2022
September 27, 2022
September 26, 2022
September 25, 2022
Instant access for Cumberland Harness Race Results, Entries, Post Positions, Payouts, Jockeys, Scratches, Conditions & Purses for November 11, 2022.
Cumberland Harness Information
The state of Maine has a long and storied history of agricultural fairs and harness racing, dating back to the early 19th century. The very first Cumberland Fair was held in October in 1868 with a 1/3 mile track laid out and constructed just a few years later.
Previous to the track being built, farmers raced each other down Main Street.
In 1938 a new grandstand was constructed and plans for a clay racetrack were approved in 1941.
In 1948 night time harness racing came to life, as lights were installed around the historic oval.
This year marks the 153rd season of harness racing in Cumberland, Maine.
Cumberland Harness Information Harness Racing
175 Blanchard Road, Cumberland, ME US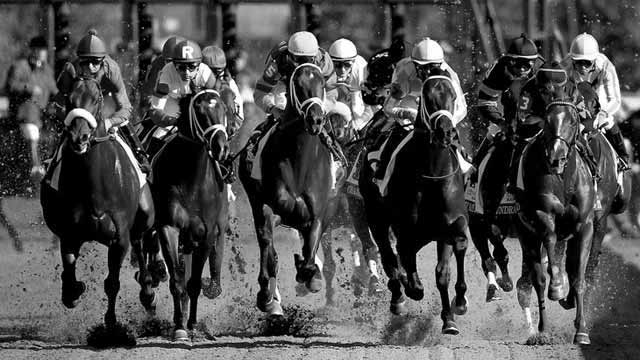 Bet Horse Racing with OTB