Saratoga Results - August 11, 2022
< Saratoga Results for August 10, 2022
Saratoga Results for August 12, 2022 >
Latest Results
---
Saratoga Race Results
July 26, 2023
July 23, 2023
July 22, 2023
July 21, 2023
July 20, 2023
July 19, 2023
July 16, 2023
July 15, 2023
July 14, 2023
July 13, 2023
September 05, 2022
September 04, 2022
September 03, 2022
September 02, 2022
September 01, 2022
August 31, 2022
August 28, 2022
August 27, 2022
August 26, 2022
August 25, 2022
August 24, 2022
August 21, 2022
August 20, 2022
August 19, 2022
August 18, 2022
August 17, 2022
August 14, 2022
August 13, 2022
August 12, 2022
Instant access for Saratoga Race Results, Entries, Post Positions, Payouts, Jockeys, Scratches, Conditions & Purses - Page 2.
Saratoga Race Course Information
Saratoga Race Course is a horse-racing track in Saratoga Springs, New York, United States. It opened on August 3, 1863, and is the oldest organized sporting venue of any kind in the United States. It is typically open for racing from late July through early September.
Saratoga Race Course Information Thoroughbred Racing
267 Union Ave, Saratoga Springs, NY US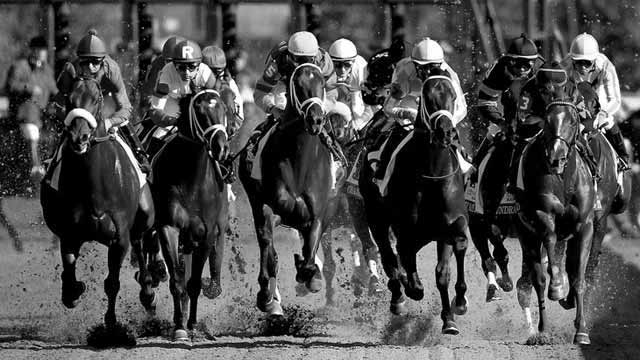 Bet Horse Racing with OTB