Scioto Downs Results - September 10, 2022
< Scioto Downs Results for September 09, 2022
Scioto Downs Results for September 13, 2022 >
Latest Results
---
Scioto Downs Race Results
September 17, 2022
September 16, 2022
September 15, 2022
September 13, 2022
September 09, 2022
September 08, 2022
September 05, 2022
September 03, 2022
September 02, 2022
September 01, 2022
August 31, 2022
August 30, 2022
August 27, 2022
August 26, 2022
August 25, 2022
August 24, 2022
August 23, 2022
August 20, 2022
August 19, 2022
August 18, 2022
August 17, 2022
August 16, 2022
August 13, 2022
August 12, 2022
August 11, 2022
August 10, 2022
August 09, 2022
August 06, 2022
August 05, 2022
Instant access for Scioto Downs Race Results, Entries, Post Positions, Payouts, Jockeys, Scratches, Conditions & Purses for September 10, 2022.
Scioto Downs Information
Scioto Downs is Ohio's first Racino located in south Columbus, Franklin County, Ohio. For more than 40 years, thrilling harness racing events have been held at this distinguished track and many of the sport's superstars have competed at Scioto Downs.
The track holds seasonal live racing that typically starts in May and ends in September. Scioto Downs has a 5/8 mile track many racers have remarked as having a near-perfect racing surface. The homestretch has a Length of 539 feet and is 90 feet wide. Spectators will also note that the bank of the track encorages impressive speeds from the racers. Scioto Downs regularly hosts some of the most prestigious stakes events for both pacers and trotters.
Scioto Downs Information Harness Racing
6000 South High Street, Columbus, OH US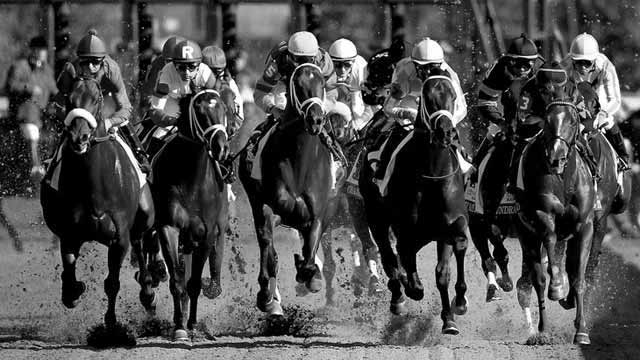 Bet Horse Racing with OTB